New York style pizza's been getting a lot of traction in Montreal over the last few years, and now the Plateau can boast its own destination for large pies served whole or by the slice with La Main Folle.
Located at the corner of Duluth Avenue and Saint-Laurent Boulevard, the new pizzeria takes over the space once occupied by Pizzeria Melrose in its attempt to expand beyond its original NDG location. The restaurant group behind it, Groupe Melrose, has since opted for a project that's a bit more casual by comparison.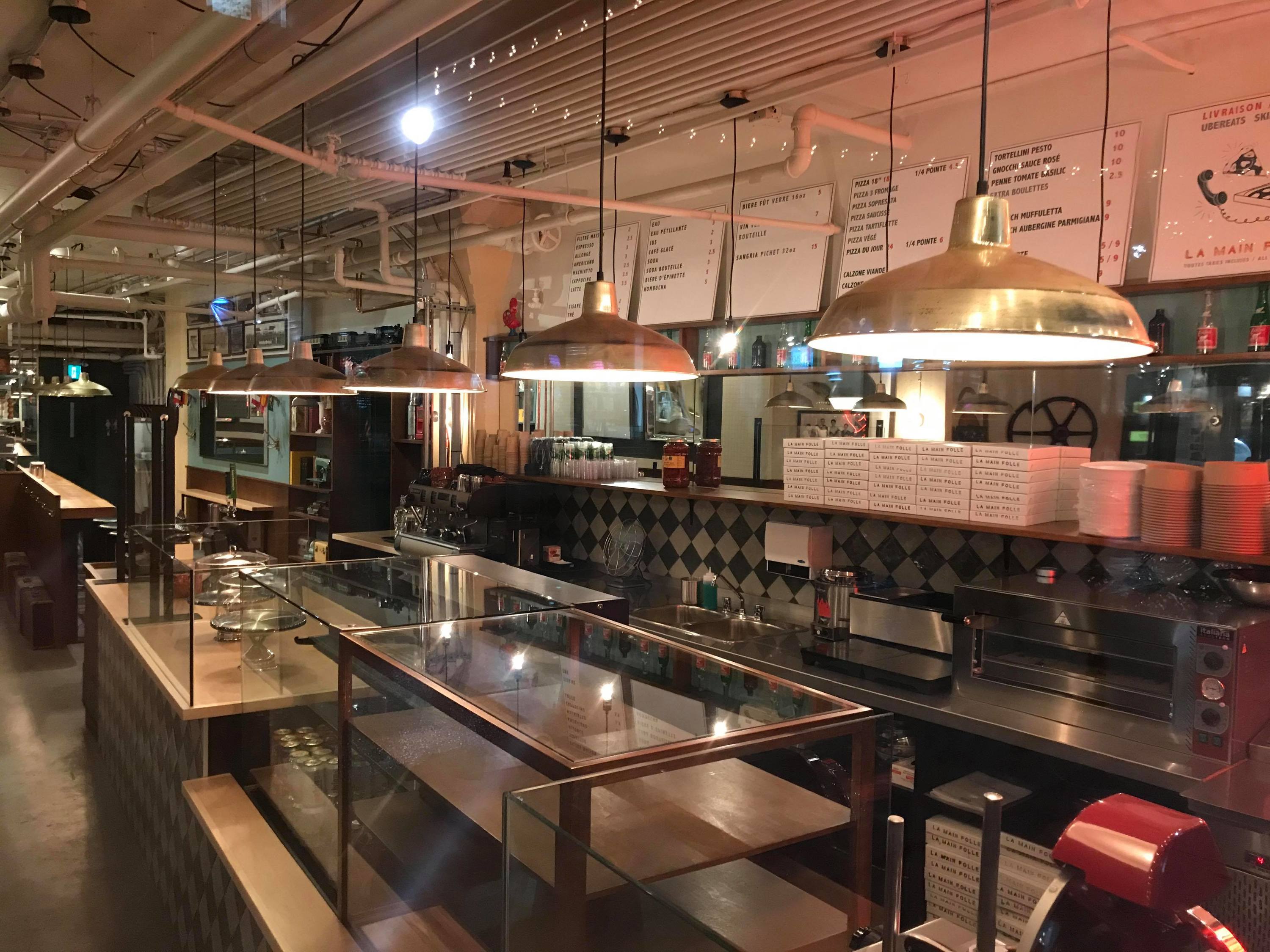 La Main Folle is a complete makeover of the space, featuring less of the bistro setting that was found at Melrose and more of a diner setup replete with counter service and stools, booths and counter service for takeout.
As for what's on the menu, pizza's the main attraction with six choices offered either whole ($18) or by the slice ($4.50), with three-cheese, soppressata, sausage, 'tartiflette' (potatoes, onions and white sauce), and vegetarian options; there will also be Pizza of the Day creations that run for a bit more at $24 a pie, $6 a slice.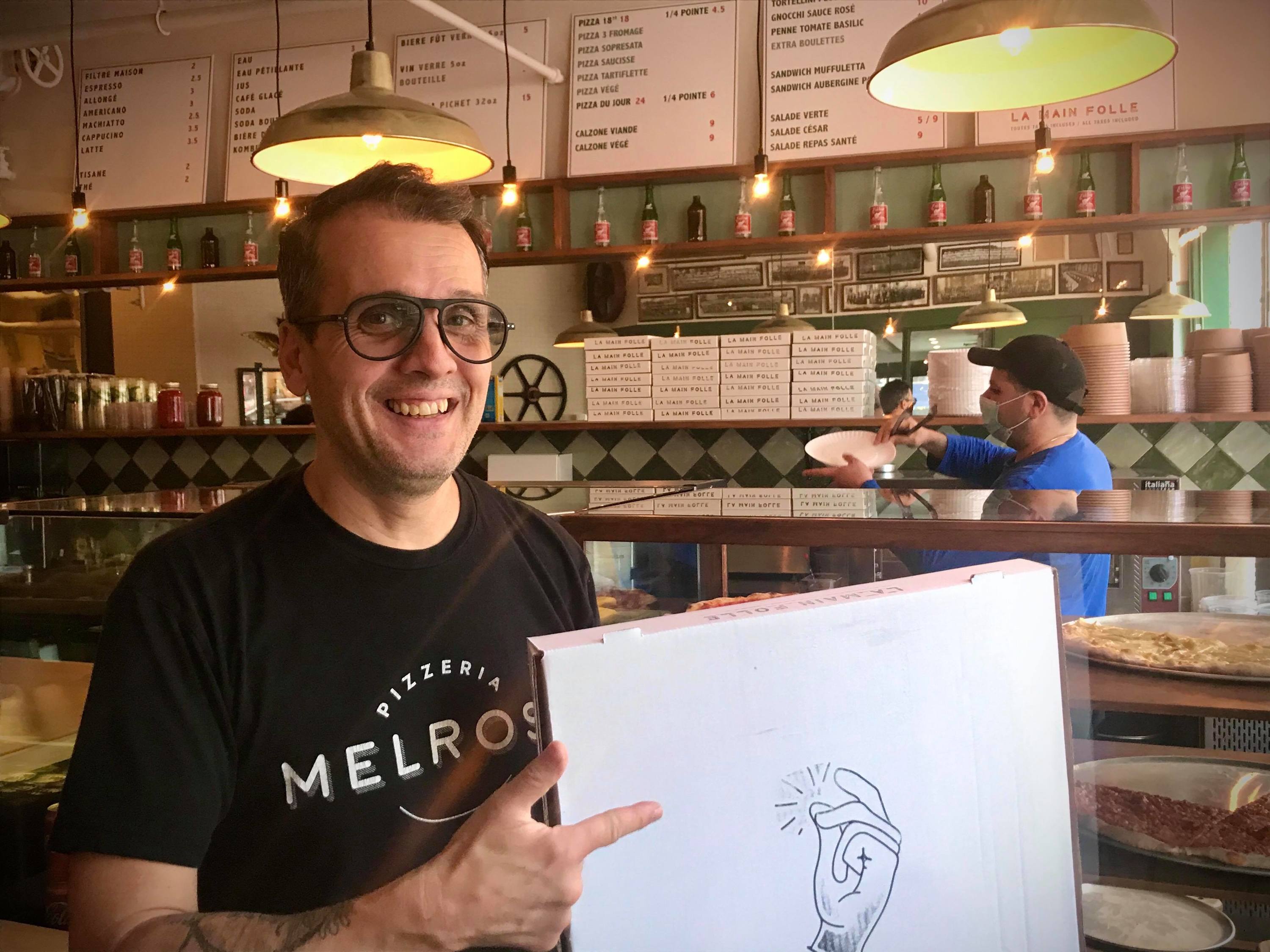 The menu is rounded out with a selection of meat and vegetable calzones, three choices of pasta—tortellini with pesto, gnocchi with rosé sauce and tomato-basil penne—muffuletta and eggplant parmigiana sandwiches, and salads.
Delivery will soon be up and running through UberEats and eventually Skip the Dishes, where the whole menu (even pizza by the slice) can be ordered—as any good pizza restaurant should. The restaurant is also serving beer, house red and white wine, and pitchers of sangria alongside coffees, sodas and kombucha.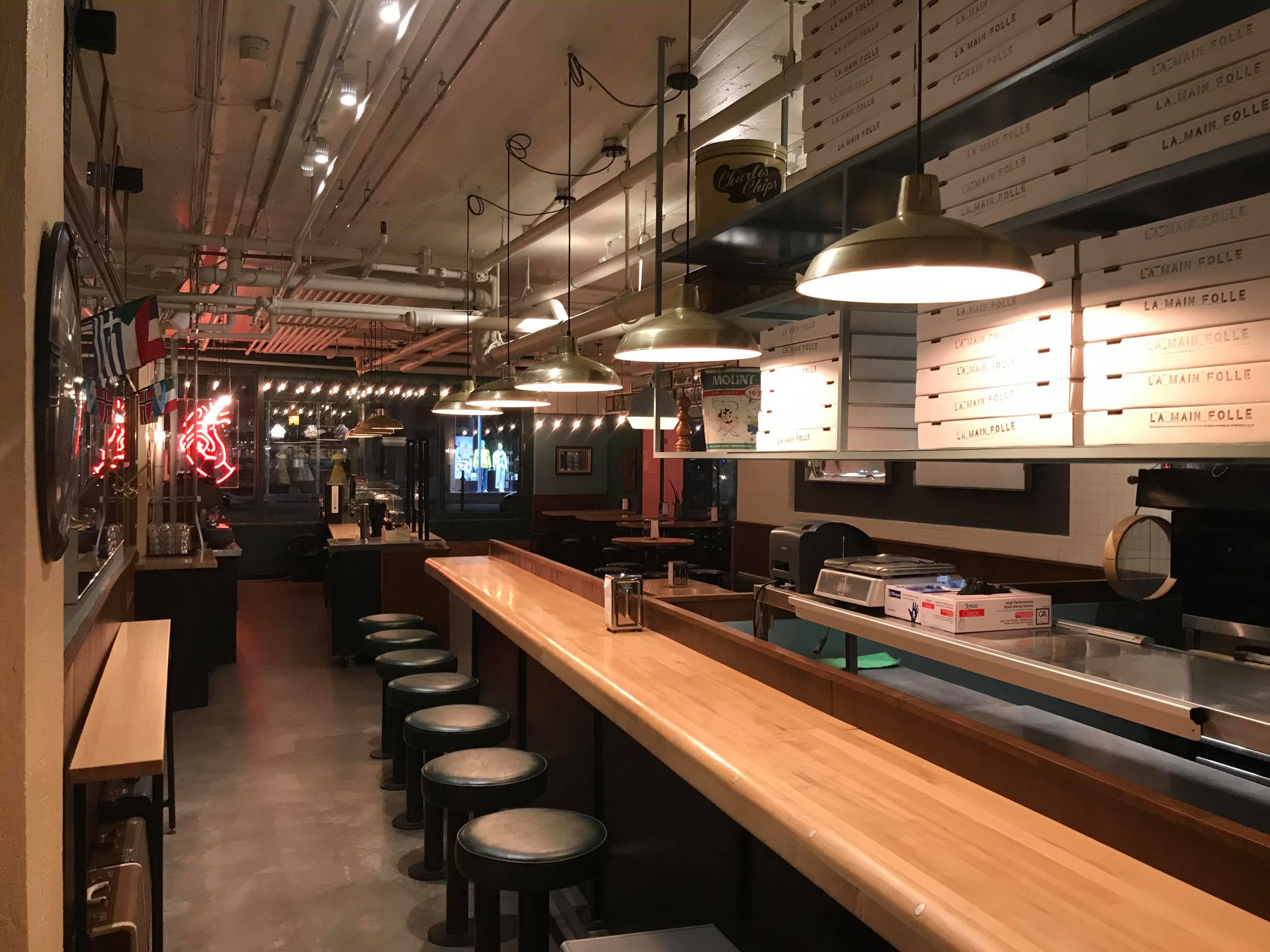 The restaurant follows hot on the growing pizza trend in the city with the earlier arrivals of Pizza Bouquet, Adamo, Vesta, La New Yorkaise and Slice and Soda which opened in Old Montreal in December 2019.
With the arrival of this new restaurant, it's turning attention away from the club-heavy corner of Prince Arthur and turning heads towards Duluth and Saint-Laurent Boulevard where other spots both highly-lauded and stylish exist like Le Réservoir, Le Majestique and Bar Suzanne.
La Main Folle is located at 4040 Saint-Laurent Boulevard; closed on Monday, open Tuesday and Wednesday from 9am to 10pm, Thursday to Sunday from 9am to midnight.
Most popular on Time Out
- Thirsty? Here are 50 Montreal bars opening with great drinks, gorgeous terrasses and good vibes galore

- 13 notable restaurants and bars in Montreal that have permanently closed

- Don't forget, year-long passes to Quebec's national parks will be 50% off on June 22

- Montreal's Royalmount Drive-In Theatre opens this Sunday with more than a week's worth of movies
- Shopping malls reopen today throughout Montreal with new social-distancing measures