Digital art in Montreal doesn't always need to be about staying at home and seated in front of your computer to hear music and see mind-bending art. MAPP_MTL, a source for projection mapping art and live digital murals in the city, is making that point by bringing its live art to the people with a digital block party with free admission.
The weekend event is set to last from September 23 from to September 25. During that time, the nearby warehouse visible from the skatepark will be lit up with live, interactive digital and projected murals by artist Delphine Dussoubs (aka Dalkhafine), as well as the presentation of minute-long creations by local and international creators on the nearby Million Carpets and Tiles store as well as projections on the Van Horne Viaduct.
Finally, the nearby restaurant Nakamichi will be serving fried Japanese karaage chicken and pastries while a few vendors sell their wares, including the microbrewery Dieu du ciel! selling ales to crack open while you watch the show.
Don't know MAPP_MTL? You may have seen their work in the past; founded in 2017 by Thien Vu Dang, MAPP_MTL's main mission is to support projection mapping artists while showcasing local talent through events and workshops that focus on creative innovation with digital imagery. They're currently operating in both Montreal and Tokyo.
Here's a look at past work by MAPP_MTL: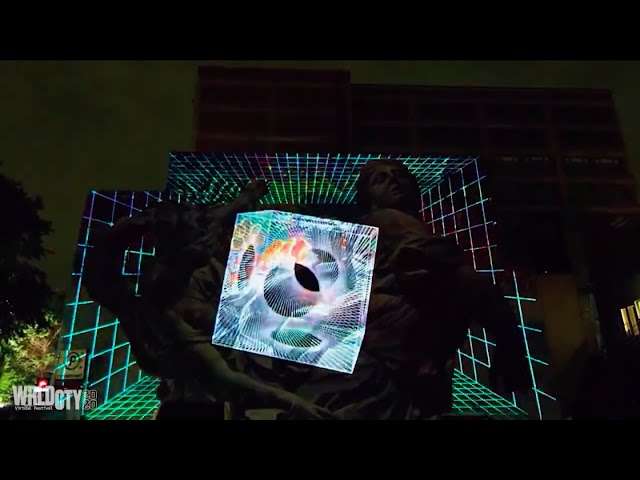 The MAPP_MTL digital block party is happening at the Mile End skatepark (5855 Saint-Laurent Boulevard) on Thursday, September 23rd from 5 p.m. to 11 p.m., Friday, September 24th from 5 p.m. to 11 p.m., and on Saturday, September 25th from noon to 11 p.m.—details for the event can be found here.