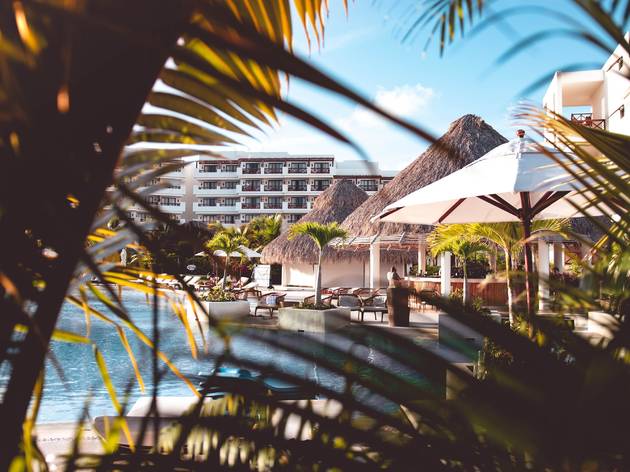 Air Canada's new summer schedule has direct flights to some beautiful (unlocked) destinations
The Canadian airline is now set up with flights to 91 destinations around the world, 29 of which are heading directly to Europe, the Caribbean and more.
Posted: Tuesday July 28 2020, 4:25p.m.
As of July 22, Air Canada announced a huge new summer schedule of flights: 91 routes were established across Canada, 29 of which feature direct flights from Montreal to domestic cities as well as Europe, Central America, the Caribbean and the United States.
This summer, we're proudly scheduled to fly to 91 destinations within Canada and around the world, servicing more routes than any other Canadian airline. Watch as Mark Galardo, our VP, Network and Alliances shares highlights of our expanded summer schedule https://t.co/tkSuZiR726 pic.twitter.com/4CJlTmwCOo

— Air Canada (@AirCanada) July 22, 2020
Direct flights to Europe from Montreal:
London, Paris, Rome, Brussels, Frankfurt, Geneva and Athens
Direct flights to the Caribbean and Central America from Montreal:
Point-à-Pitre, Cancún, Fort-de-France and Punta Cana
Domestic direct flights from Montreal:
Îles-de-la-Madeleine, Ottawa, Quebec City, St. John, St. John's, Toronto, Vancouver, Calgary, Charlottetown, Edmonton, Fredericton, Halifax, Winnipeg
U.S. direct flights from Montreal:
Boston, Chicago, Fort Lauderdale and Newark
Other cities such as Dublin, Tel Aviv, Barbados, Mexico City and more can also be reached if Montrealers are willing to go the extra mile by travelling to Toronto for their flight. The full schedule can be viewed here.
"We're proudly scheduled to fly to 91 destinations within Canada and around the world, servicing more routes than any other Canadian airline, and providing travellers with the most options," Vice-President of Network Planning and Alliances Mark Galardo announced in a video posted online by Air Canada. "Canadians have clearly not given up on their summer, which is why we're increasing the frequencies to Jamaica and adding six more Sun destinations in the second half of July and August, including Martinique/Guadaloupe and Turks and Caicos."
Most popular on Time Out
- Hockey's back: The Montreal Canadians are playing the Toronto Maple Leafs tonight, plus more matches to come

- Order up: Time Out Market Montréal is doing delivery now

- Foresta Lumina & Tonga Lumina: You need to experience these trippy night hikes this summer

- Get together, Montreal: Public indoor and outdoor gatherings will increase to 250 on August 3
- Dieting is over, picky eaters and quarantine cravings: A look inside delivery requests sent to Uber Eats
Share the story