If you're getting tired of the usual shopping mall experience, you're luck: The Montreal-based escape room company A/MAZE has designed not one, but two experiences where up to four or five people (depending on the game chosen) get to try to save Christmas.
Since creating their first Christmas escape games at the Atwater Market in 2019, A/MAZE has had to tweak their designs and location in order to comply with public health safety. Both of the company's new experiences are located inside the CF Fairview Shopping Center in Pointe-Claire.
The first experience, Santa's Workshop, is a 30-minute game designed for families and children (between two to five people), where Santa and his crew are all set to create presents until its conveyor belt breaks; it'll be up to whoever's playing to save Christmas by solving riddls about how to fix what's going on. This one's meant for the kids—experienced players may find it a bit too easy—as there are discounts for kids aged 5 to 12, and children younger than that can play for free.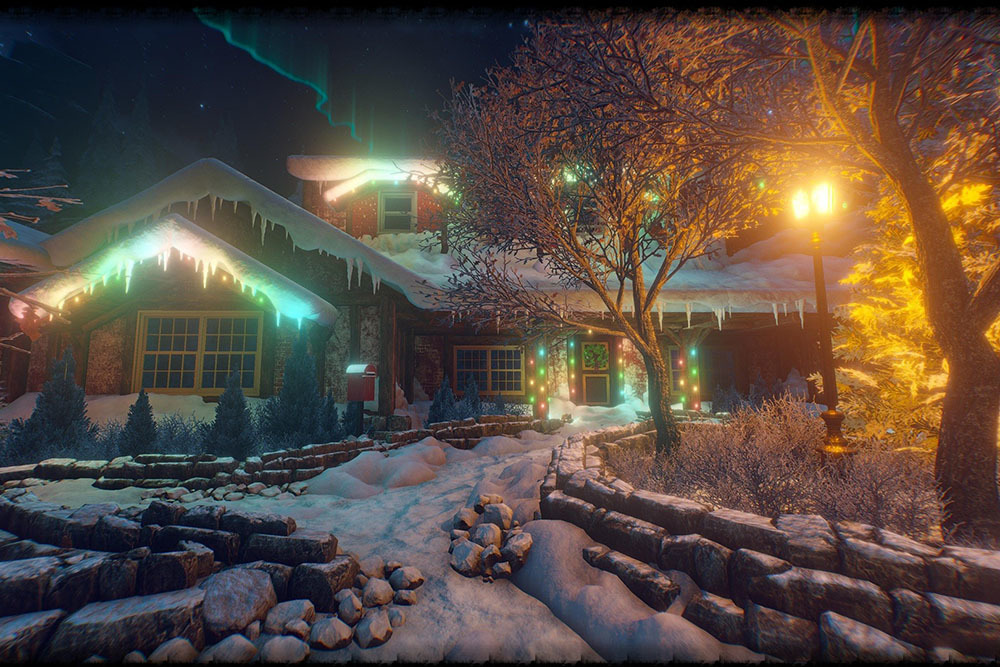 The other experience is part of A/MAZE's steady move into more VR-based experiences: The Christmas Blizzard can host up to four people for a one-hour game of solving riddles and puzzles with HTC Vive headsets. "Santa got caught in a blizzard, he's lost all the presents and can't seem to find his way home," the event's description reads. "It's gonna be up to you to save the holidays! Find a way into his house, get the elves to start making more presents and light up the biggest Christmas tree in the forest to serve as a guiding light for Santa." This one's for more experienced players, especially those that might be looking for an alternative to the usual escape room setup.
Lastly, if you're looking for some novel gift-giving ideas this year, A/MAZE is renting escape room experiences that—believe it or not—you can take home with you.
The latest from Time Out Montréal
- There's a Christmas village of 25,000 lights opening up outside Montreal this weekend

- Montreal's got a new huge, three-floor vintage store with Floh Market, opening today

- This eco-friendly Christmas market from local makers in Montreal has a gift for everyone

- Take your takeout up a notch by pairing these wines with Time Out Market Montréal's eateries

- Montreal's Christmas Village at Atwater Market is now open, and admission is free