A few weeks back, chef Paul Toussaint finally threw open the doors to his new pan-Caribbean restaurant Kamúy. Located in the previous location of Taverne F in the Place des Festivals downtown, the project is bucking the trend of businesses flipping to takeout and delivery.
Despite the current slew of restaurant closures in Montreal, Toussaint's striking out on his own with his eponymous eatery at Time Out Market Montréal and now this: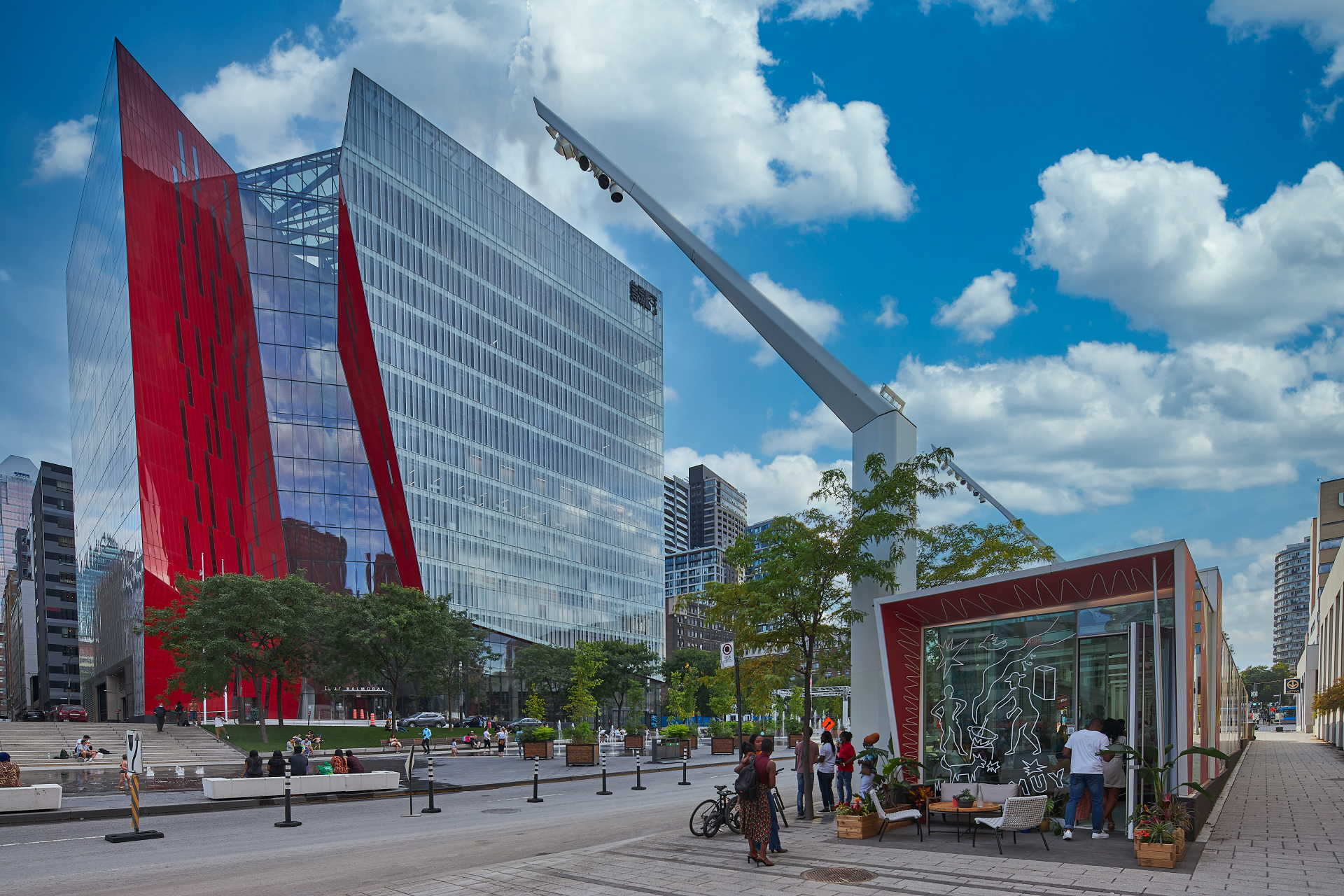 Decked out with a side terrasse and indoor dining for when the temperatures start to drop, Kamúy is serving a robust menu that's piecing together a mosaic of a menu, combining traditional meals from the islands and the mainlands of South and Central America.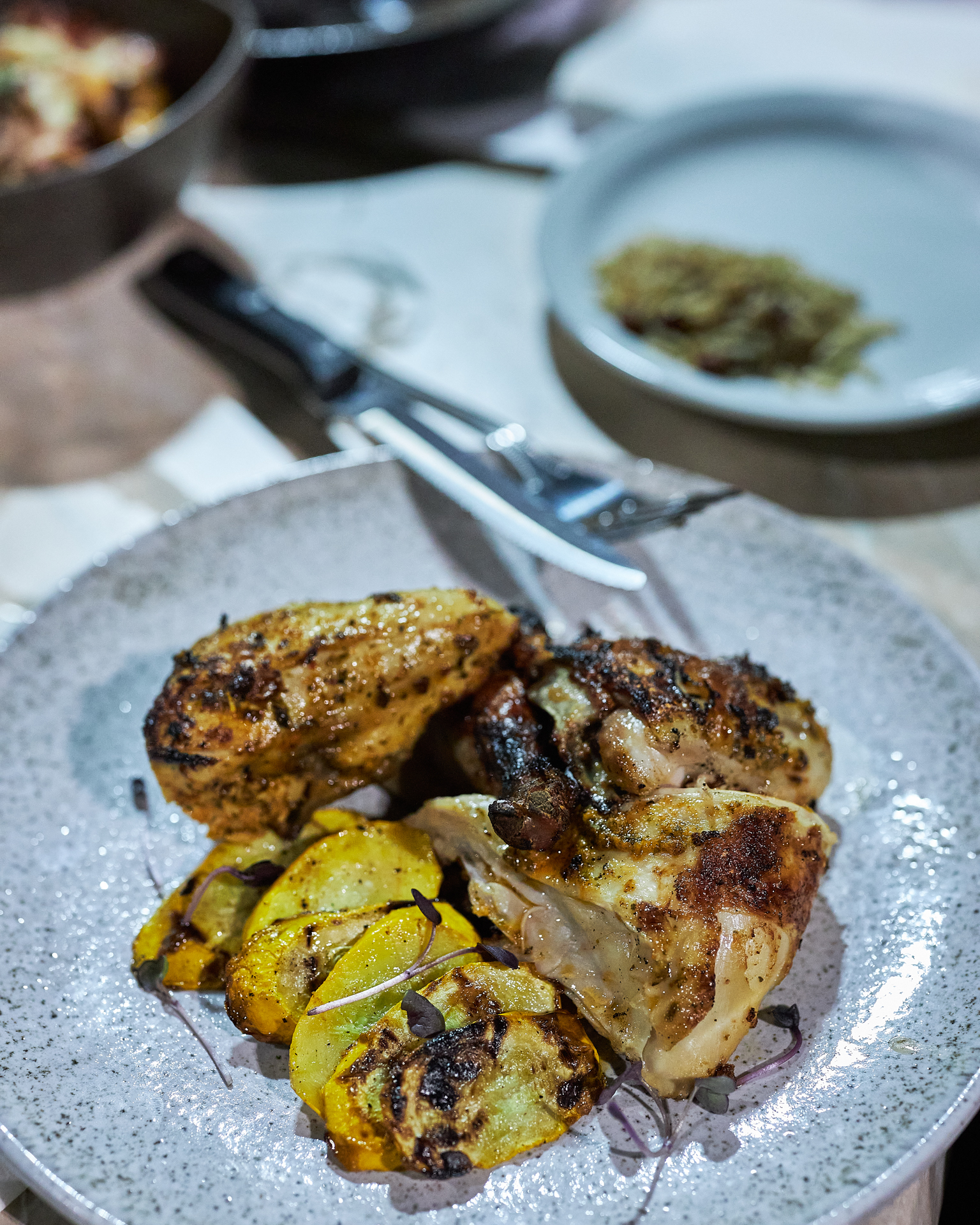 The setup at the restaurant's just as suited for quick snacks with cocktails or wine before shows at the Quartier des Spectacles as they're slowly rolled out as it is for longer meals. For $35, there's a selection of three tapas—ranging from jerk shrimps and jicama carpaccio to griot and a basket of cod, malanga and carimañola (meat and cheese in yuca) accras—as well mains that blend together Toussaint's own experiences and the restaurant's other chefs Ana Castillo and Vincent.
There's sweet potato dumplings with seafood in a coconut bisque (bearing some similarity to Italian gnocchi) and Toussaint's signature jerk chicken, while on the other side there's lomo al trapo, made by wrapping salt-crusted beef tenderloin in cloth and cooking it directly on a fire, and fish cooked in a clarified butter and passion fruit sauce.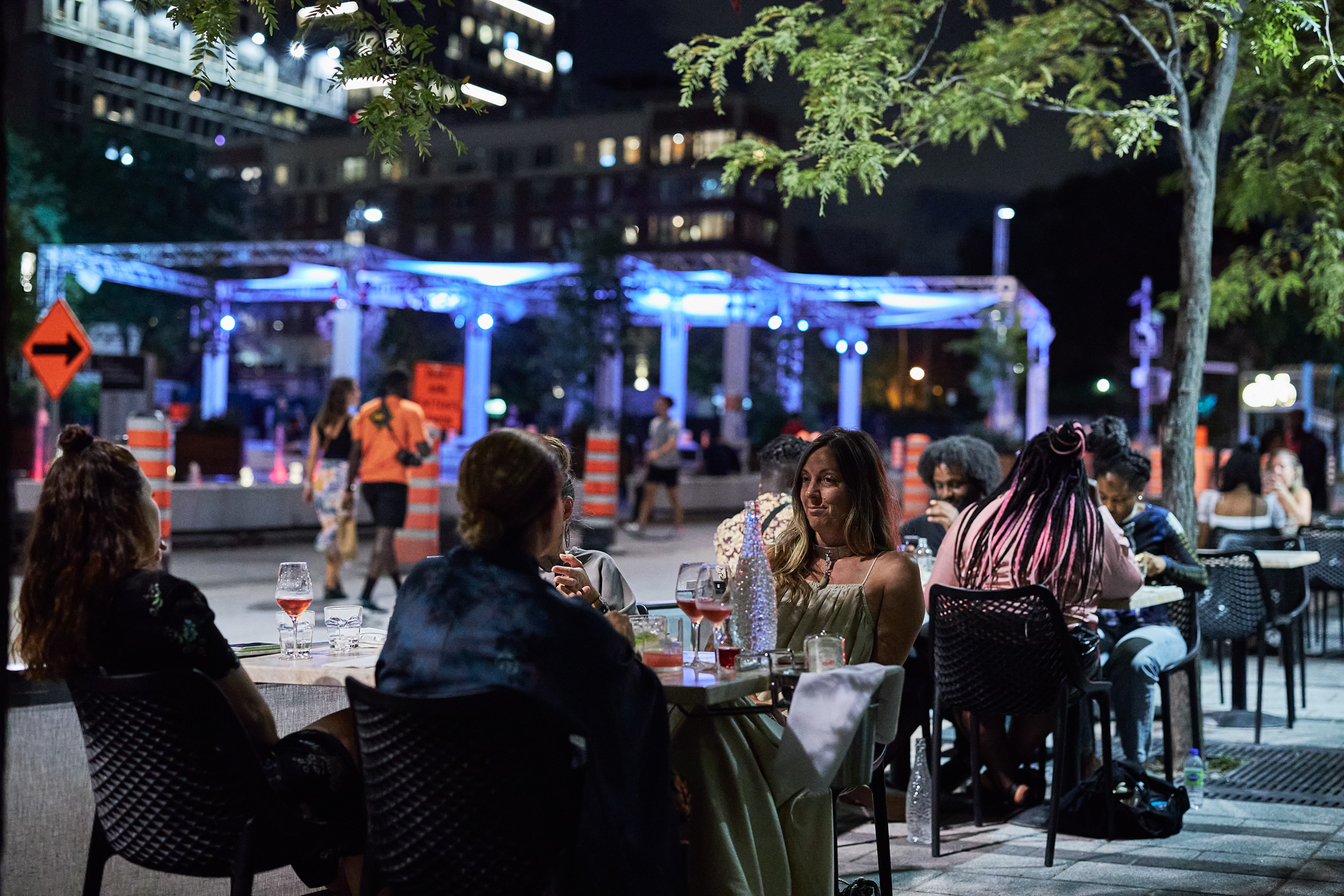 Wine lists from Audrey are on point, with a particular shout-out to the cocktail menu from Valerie Chagnon (La Distillerie, Le Mal Nécessaire, Nacarat, Elena): Classic ti-punch gets served alongside bottled 'cocktails for two' (though we can confirm they're perfectly fine for one, natch) like the Oxalá = Ochala (tequila mivex with chili, lime and jerk honey) or the Daisi which mixes mezcal and yellow Chartreuse with lemon, verbena and guava.
Kamúy is located at 1485 Rue Jeanne-Mance, open every day of the week from 5PM to 10PM. Reservations can be made here.
Most popular on Time Out
- Bucky Rooster's, Saint-Henri's new fried chicken pop-up, ain't cluckin' around

- The Montréal Biodôme is reopening on August 31 with a new look and new animals

- This new beer garden with poutine from La Banquise is the perfect place to forget 2020 sucks

- The Plateau's new corner pizza joint Chez Zac has over 15 recipes (vegan and gluten-free, too)

- Saint-Laurent Boulevard's 11-day street fair over 10 city blocks begins today