Later this month, the parking lot in front of Saint-Henri's Grumman '78 restaurant is going to be full of loud and proud drag performers to entertain Montrealers in an all-new drag brunch performance: The Drag-Thru.
On August 22, Montrealers can experience one of two services at noon and 3pm; tickets are being sold by the table, with spots for two, three or four people at $16 per person while brunch will be served by the hosting restaurant. It's family-friendly as well, with reduced pricing for kids.
Two performers, Barbada (it'll be their birthday) and Kitana, will be hitting the runway (roadway) with a lot of comedy and entertainment the dining scene in Montreal tends to run short on.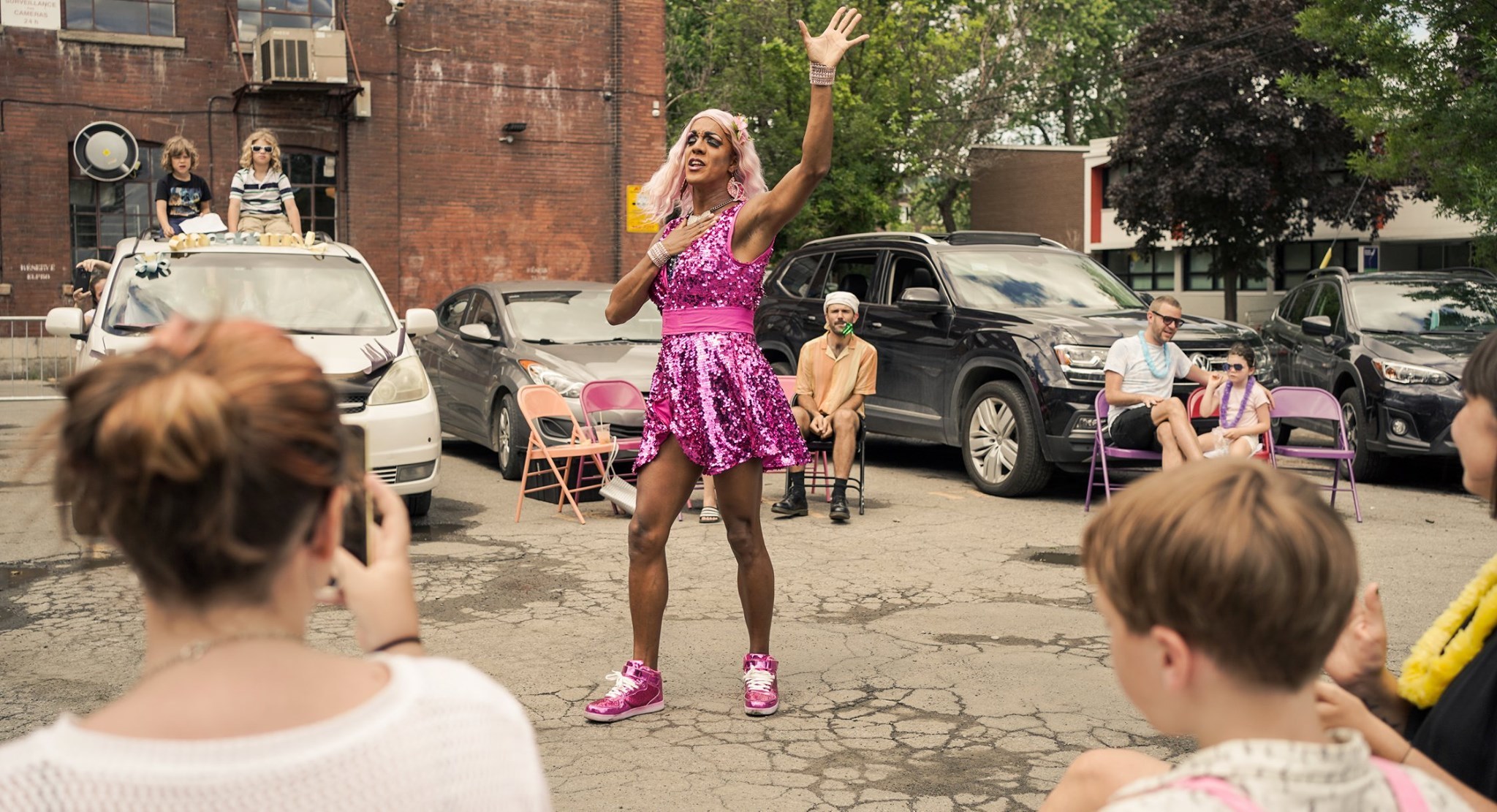 It's a reinvention of performance and dining for both the event's drag stars and the restaurant; inspired by drive-thru restaurants and movie theatres, the Montreal drag collective under the name Drag Brunch MTL has been reinventing its previous performance formats to adapt the pandemic's effect on venues and experiences in close corners. The group had largely gone online in the months following the lockdown in March; this will be one of the first reappearances in public.
As for Grumman '78, they've been one of the more innovative restaurants to rise above the effects of the pandemic in Montreal: As early adapters to requirements surrounding public health safety, the creative Tex-Mex establishment was quick to adopt both a takeout-only format while turning its stock into a pop-up grocery store.
Most popular on Time Out
- WATCH: The Arcade Fire marked the 10th anniversary of The Suburbs with a surprise performance

- Forget Netflix exists this month: Fantasia Film Festival is going to be the best watch party of 2020

- The Planetarium is hosting meteor shower watch parties at the Montreal Botanical Garden next week
- Check out footage and photos of the four immense thunderstorms that struck Montreal on Sunday

- Sun, sand, surf and no quarantine restrictions: Canadians can travel to Hawaii on September 1