If burger fans were thinking that the two-week-long special 10th edition of Le Burger Week couldn't get any better, they'd be sorely mistaken.
The 1980s truck turned into a wnadering burger kitchen Winneburger—from the casse-croûte masters of Nouveau Palais—have announced that they are going to be giving away free burgers this weekend on September 11 and 12 from 11 a.m. to 3 p.m. each day at Jean-Talon Market.
There are no strings attached, just burgers in the palms of Montrealers' hands.
As part of Burger Week, Winneburger's free burgers will be handed out for those four hours or until supplies run out. According to the food truck's announcement, the free burger comes with a secret ingredient, and people will need to go try one to find out what it is.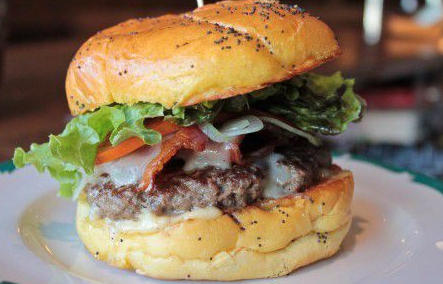 If anyone misses out on the opportunity, they should note that Nouveau Palais and dozens of other restaurants in Montreal will continue to sell their beefy goods from now until September 14.
Winneburger from Nouveau Palais will be handing out free burgers at Marché Jean-Talon (7070 avenue Henri Julien) on September 11 and 12 from 11 a.m. to 3 p.m. (or until supplies run out).