Last month, local drag performers Barbada and Kitana hit the runway—er, roadway—of the Saint-Henri Tex-Mex-inspired restaurant Grumman '78 for a series of fantastic shows filled with comedy, music, dancing and just a general bunch of brunchy good times.
As Montrealers dined on food from one of the top taco gurus in the city, they could be entertained in ways they probably haven't experienced since the Before Times ended and they all found themselves glued to couches indoors. However, if you're one of the Montrealers who missed out on experiencing it last month, you might have been in luck: Drag Brunch Montréal is returning this Saturday, September 19 and the next Saturday, September 29 for two more shows. Right now, however, they're sold out.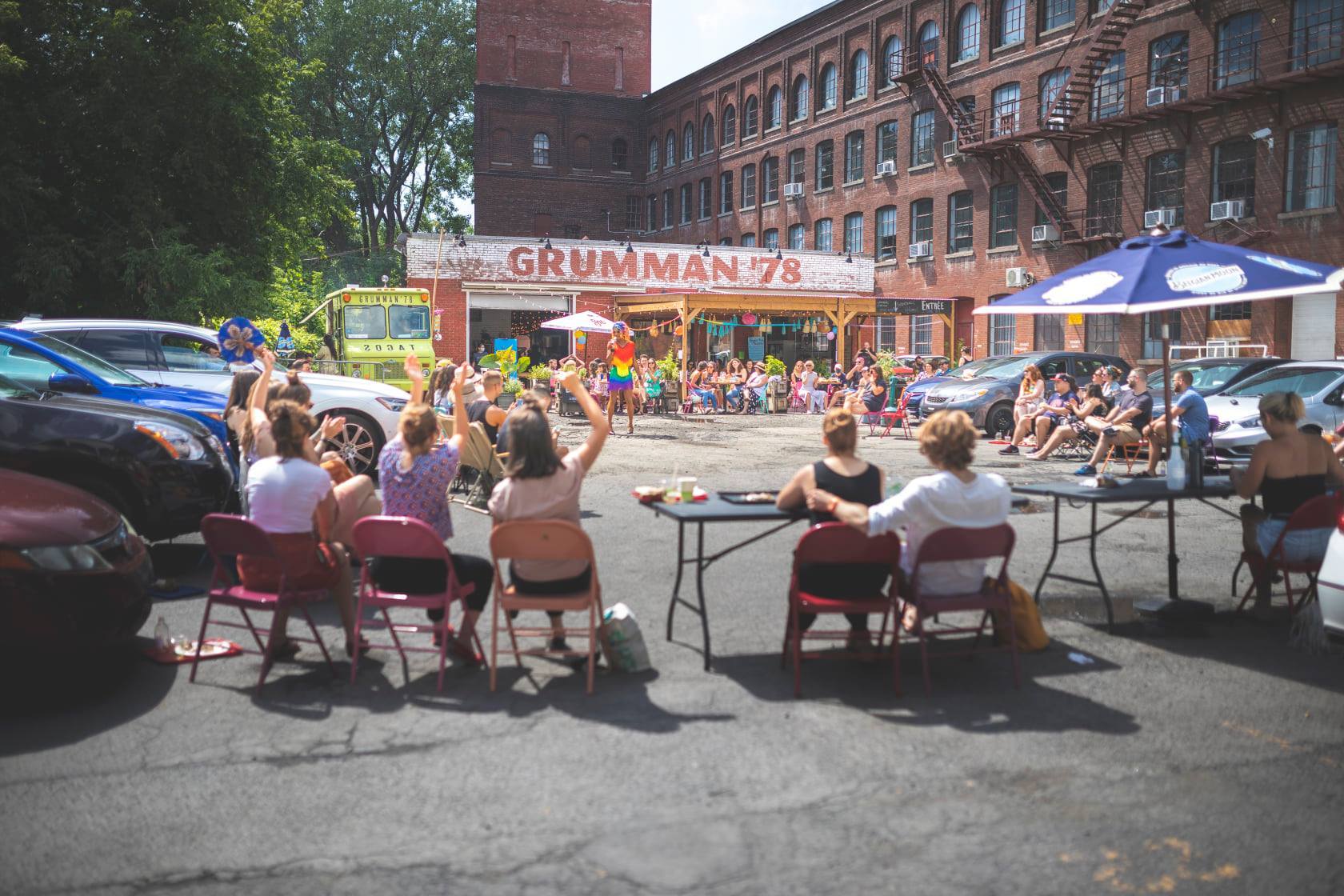 Admittedly, few restaurants have the parking lots to provide these kinds of open spaces to pull off a show, but that's what's made Grumman '78 and Drag Brunch Montréal's innovative approach to combining performance and dining out so memorable. While venues across the city remain apprehensive about putting on another show anytime soon, this will go down as one of the best restaurant innovations of the summer.
We've all got some kind of idea of what to do this weekend, but what happens to your brain when we remind you that summer is technically ending on September 22? Are you seizing up? Are you petrified and terrified, scrambling to think of the most quinessential summery thing you can do while time slips through your fingers like so many grains of sand?
Screw that. Try to get tickets if you can. This month, drag performer Barbada will be performing with special guests as guests get to dine on some delicious brunch from a top-tier Montreal restaurant operation.
Buying a ticket gets you one of the restaurant's parking spaces that are fit for 2 to 6 people; however, to date, all four shows are sold out, so stay on top of calling them for any cancellations if you want to go. Back-up dates for any rain on the upcoming two Saturdays are for the following Sundays, and you never know, someone may need to give up their seat.
Also: Ask nicely, and maybe you'll get to see them book a few more sessions in October.
Most popular on Time Out
- One of the Latin Quarter's best restaurants is hosting a loaded flatbread pop-up (and it's BYOB)

- Old Montreal's new restaurant 212 promises swanky dining on a Noma-trained chef's food

- Seal Fest, the alternative culinary festival based on using seal meat, is back

- Saint-Henri just got a new spicy Caribbean snack bar for jerk burgers, jerk poutines, and more