Earlier this week, the food hall Le Cathcart in downtown's Place Ville-Marie folded a portion of its offerings into one great big Italian package: Following chef Riccardo Bertolino's departure from Maison Boulud, he's going back to his roots by cooking up Italian cuisine alongside Nicholas Giambattisto and Federico Bianchi under the name Piazza Sociale.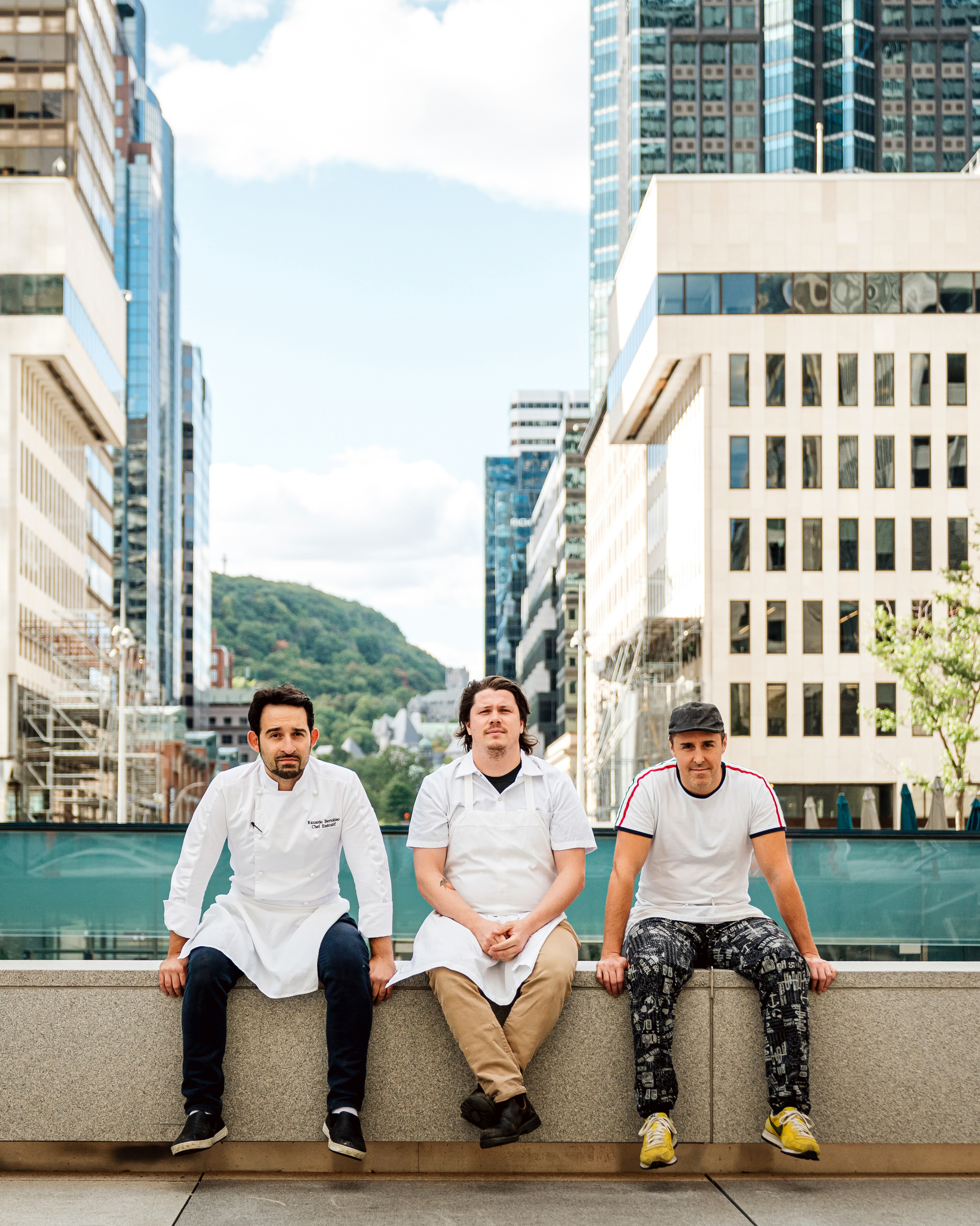 With a name intended to conjure up images of Italian terrazzas, the new project folds the Japanese spot Akio from Antonio Park, the wood-fired pies of Pizza del Fornaio, and bistro offerings of Mirabel brasserie into one single concept, but with a new-ish focus. Alexandre Besnard, co-founder of A5 Hospitality, has expressed that this shift represents a renewed effort to give Montrealers a space to occupy downtown, under the food hall's glass ceiling.
Under the all-season terrasse, the chefs have put together a menu that features options like arancini, burrata, fresh pasta, fresh fish and a few simply prepared meats, followed by tiramisu and other classics. Price points range from $10 to $20, with mains going from $20 to $30.
While the space previously was able to accommodate upwards of 1,000 sears or more at one time, new restrictions caused by the pandemic have limited the restaurant to around 250 seats—a number that could lower further, depending on the progress of the second wave announced by the Quebec government earlier this week. Meanwhile, five of le Cathcart's 12 kiosks continue to run alongside the side of the new Italian restaurant for lunches that are open Monday to Friday from 11am to 3pm: The Dirty Greens salad counter from Raegan Steinberg, the Korean fried chicken concept Chikin, Uniburger, tacos and bowls from Tulum Taqueria, and Karma Poké.
Piazza Sociale is located in Cathcart at 1 Place Ville Marie and will be open Tuesday to Saturday, from 11am to 11pm, with a brunch menu coming up in the month of October.
Most popular on Time Out
- Park's sushi pop-up in the Ritz-Carleton's Palm Court is the fanciest thing we've seen all year

- Montreal's cutest café Pastel Rita has opened a counter inside a Westmount boutique

- How a food hall becomes an art gallery: Time Out Market Montréal is hosting emerging artists' work

- A new hybrid edition of POP Montreal music festival begins today with shows in venues and online

- The Montreal International Black Film Festival goes online tomorrow with all-access passes for $49