Since Montreal's restaurants reopened back in June, locals haven't resistant to eating out, but between the steadily closing window on outdoor dining and reduced seating capacity indoors, restaurants like Pink Elephant have been popping up in delivery feeds.
The new ghost kitchen from the Lucky Belly restaurant group (Le Red Tiger, Kamehameha Snack-Bar, Blossom) comes from the Laotian snack bar Thip Thip's chef Athiraj Phrasavath found at Le Centrale. Thing is, unlike many other restaurants around the city, you won't be dining in at this one. All the ordering is done online and the food is made in a location without a dining room.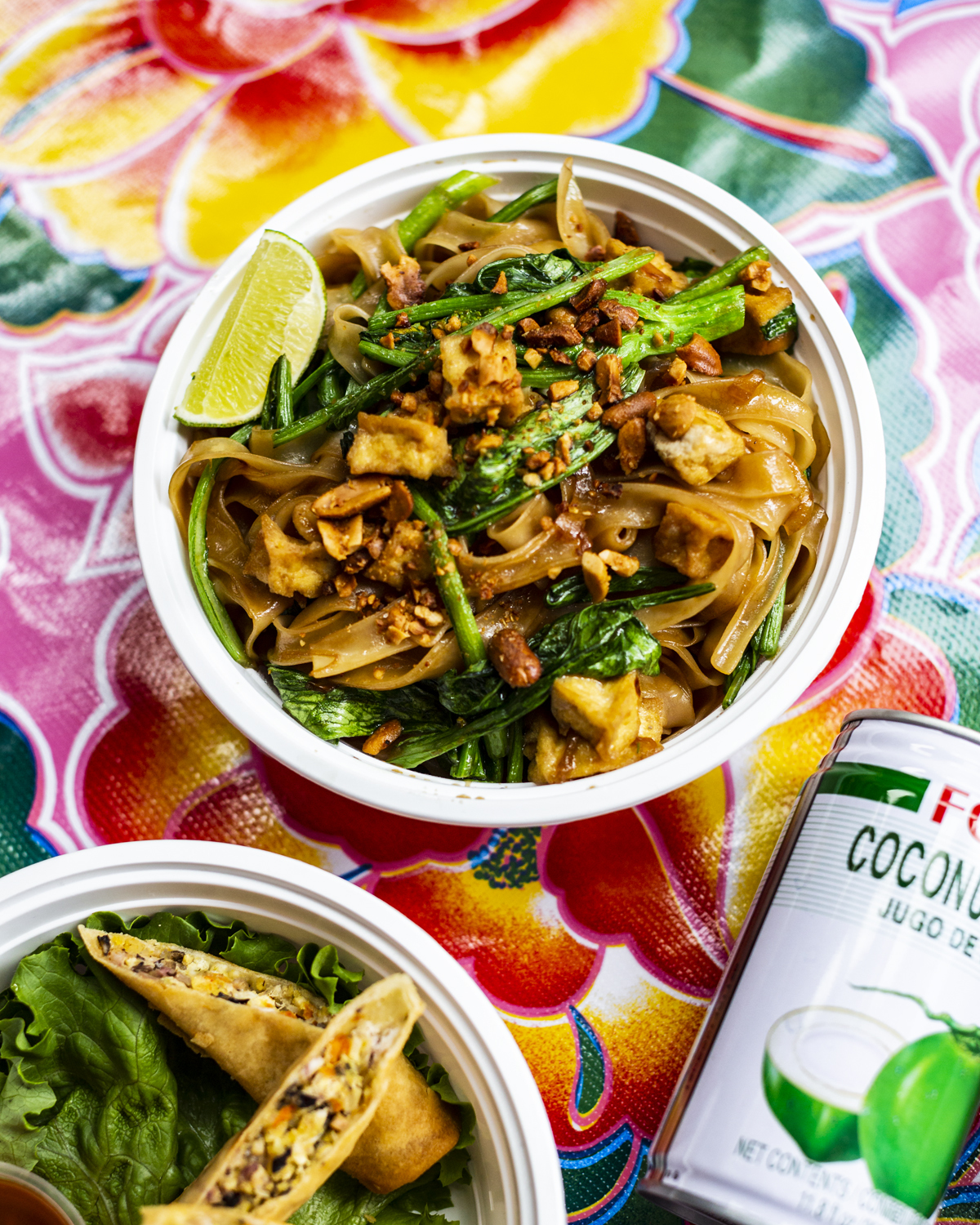 "Before COVID, as far back as November, Uber approached us to do a virtual restaurant with a new menu and new concept," explains Dan Pham, a member of Lucky Belly. "All of our restaurants were closed, and we didn't want to open at first even for takeout. We were bored during quarantine, and Athiraj wanted to try something new."
Now open for less than a month, Pink Elephant's already seeing traction. "It's cool to have a concept like Laotian food at Thip Thip, but there's a challenge in educating people about it and putting it on the map," Pham explains. "While Centrale is open, we saw we were stronger online and stronger with doing delivery, so there was a clear opportunity there."
Having always wanted to do a Thai restaurant, the development of a new virtual kitchen held a lot more promise than doing a limited edition pop-up. Since Laotian flavours shared certain things in common with Thai cuisine, it seemed a no-brainer to place Phrasavath at the helm. Here's the kicker: It's completely vegan.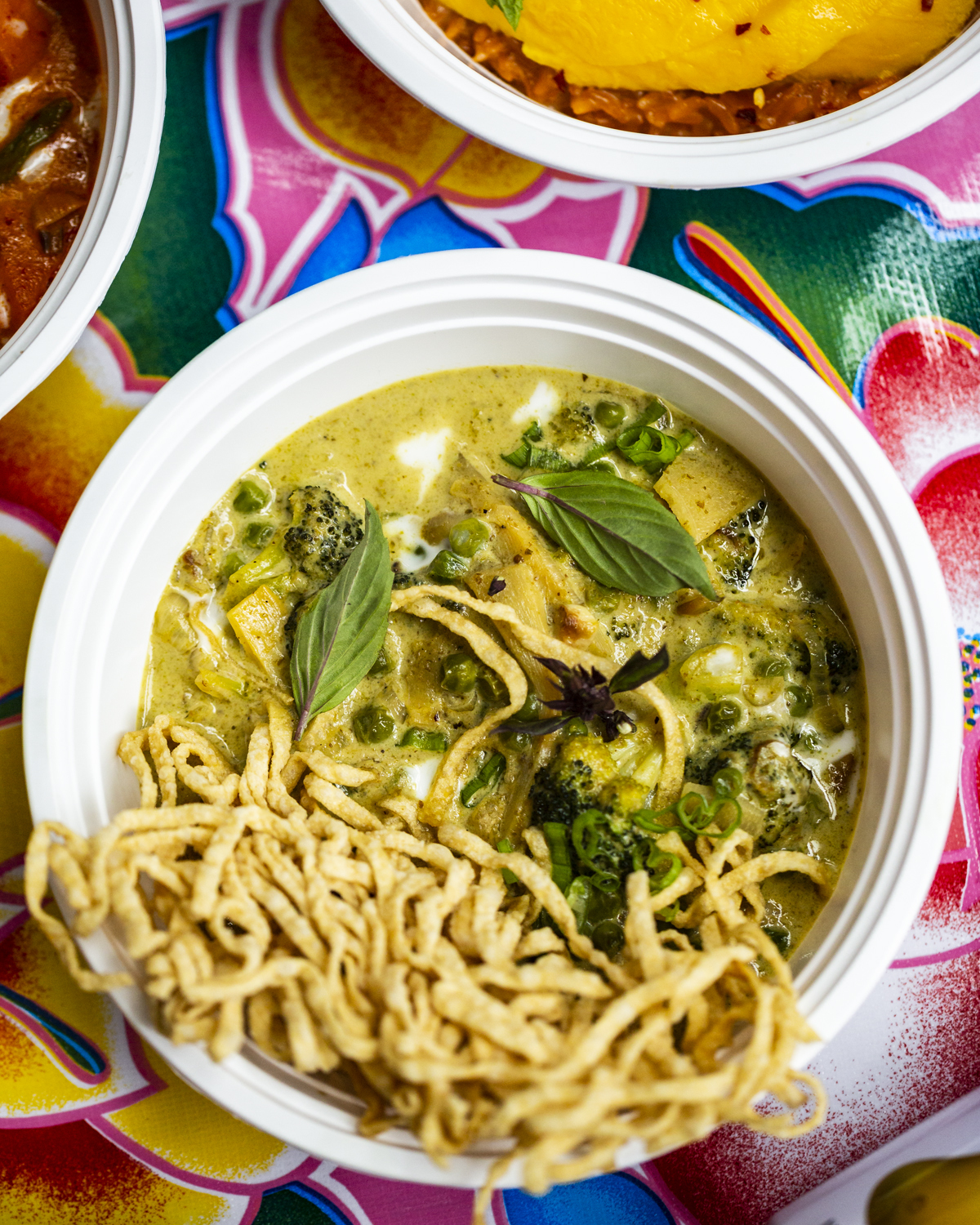 "When I go Vietnam, all the monks are eating vegan," Pham explains. "For southeast Asian food, there's excellent vegan food everywhere... take Red Tiger; our vermicelli mushroom bowl is another example of that." These days, there's a vegan version of just about anything—even fish sauce—and that makes the flip in food restrictions that much more smooth.
The menu at Pink Elephant's made up of two apps with fried vegetarian spring rolls and mango-papaya salad (natch); build-your-own curry bowls with white, red, yellow and green bases; cauliflower-based fried rice and Thai classics like pad see ew and pad thai alongside veg sautées; cheap sides of vegan chicken and shrimp to add on; General 'Pink' made with mock chicken and—why not?—vegan mac 'n' cheese for good measure; and a Thai sticky rice dish with condensed milk and mango for dessert.
Pink Elephant is currently available on Uber Eats, open all week from 4pm to 10pm.
Most popular on Time Out
- Enjoy these streets in Montreal with outdoor dining before summer ends

- This artist's drawings of Montreal are catching fire online—take a look

- Le Burger Week is back this week with a new cheesy edition

- Watch classic movie screenings with wine on this Little Italy bar's terrasse every Monday

- 19 notable restaurants and bars in Montreal that have permanently closed