Whether it's because of its construction, the bagel culture, or the sheer attitude of its citizens, Montreal can sometimes get equated with New York and that the two cities can share a taste of one another. Just as NYC's got an upscaled piece of the 514 with Mile End Deli for Montreal-style smoked meat, now Montreal is getting its own from the Big Apple with the café Bodega MTL.
Located in Griffintown, the small coffee shop from Mayssa Skaf and New York-born Doha Skaf, sisters and owners (and oftentimes returning to NYC to see family), are looking to bring a piece of their history with New York to town in a dolled up package: There aren't any live cats wandering around produce aisles or broken health codes here, but the space is an homage to the bodegas of the Skafs' youth with a sandwich menu, 99-cent coffee in served in the classic Anthora paper cup, and shelves stocked with nostalgic candy.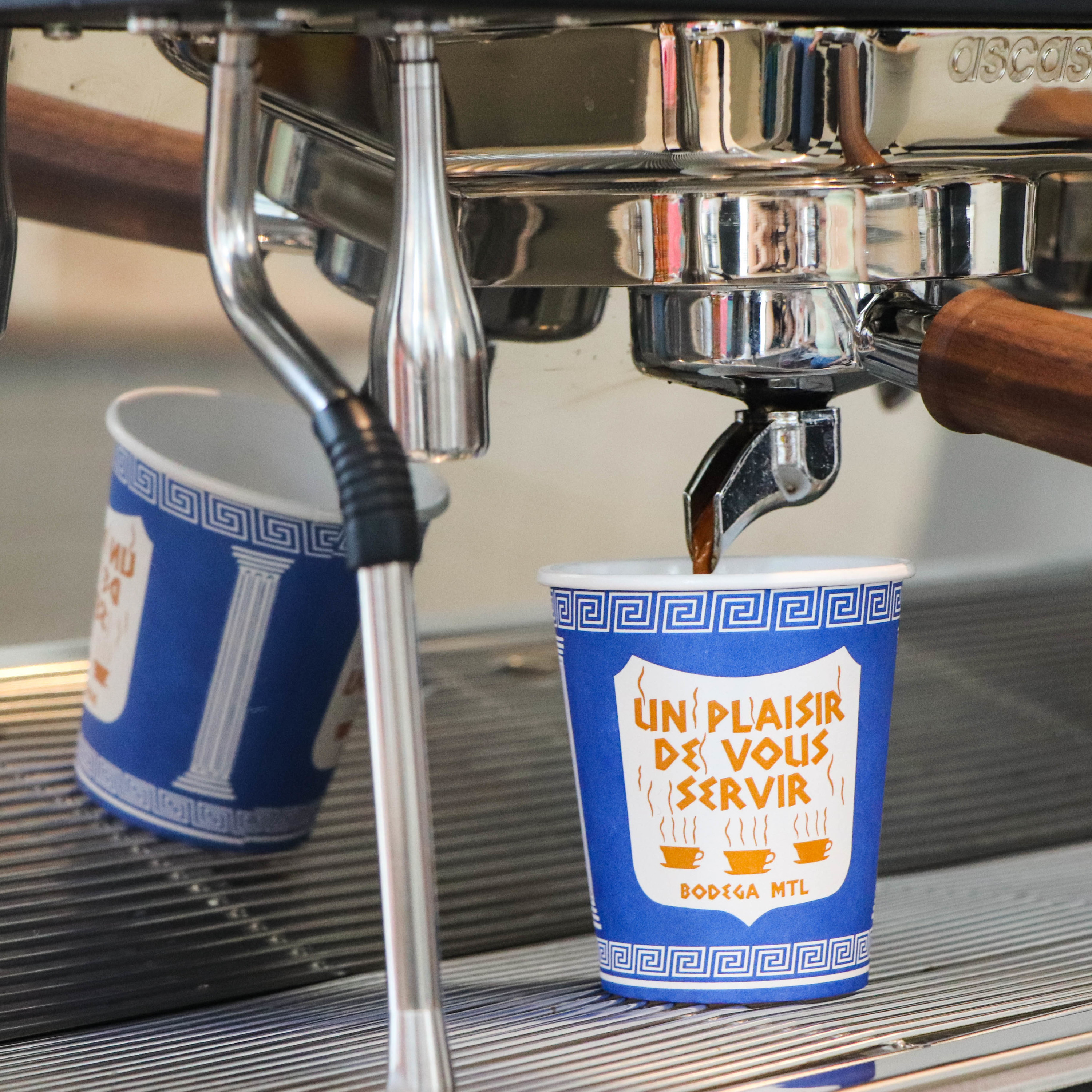 Not quite a bodega in the truest sense, and not a faux-dega either, "it's a fun-dega" the Skafs told Time Out. "We don't want to be an upscaled bodega because the point is that nothing here is chichi—you walk in, it's four to five items of the menu, you don't break your head over it, and there's good and simple coffee."
"We both grew up in New York, and part of our childhood was the bodega we had below our building; we'd sneak int there all the time for candy," Doha adds. "The guy who worked there, Chico, would always keep an eye on us. It was all part of the community vibe with that place."
While a grounded community can be hard to import, the owners say that coffee shops are the next best thing to recreate their experiences with this small gathering place in Griffintown. No strangers to the coffee business, and no strangers to bringing themed coffee shops to the city either—Doha Skaf opened the Little Havanan-style café Cafécito in 2018 to Old Montreal—the coffee shop uses 'bodega' as an inspiration.
Inspired by the 90s, the crisp space with black-and-white checkered flooring gets pops of colour from its inventory of imported products like Dunkaroos or Cheetos mac and cheese, as well as works by artists like Antoine Tava.
Sporting window-facing bars that seat up to six, plus a larger terrasse on the side of the building, Bodega MTL is serving both filter coffee and espresso-based drinks from a sleek Ascaso machine. For snacks, the coffee is served alongside a bodega-inspired sandwich menu created with the help of Jellyfish's own Mathieu Masson Duceppe that numbers at six creations like steak and cheese (and a vegetarian option of Duceppe's own creation)—and of course, there are bacon, egg and cheese sandwiches.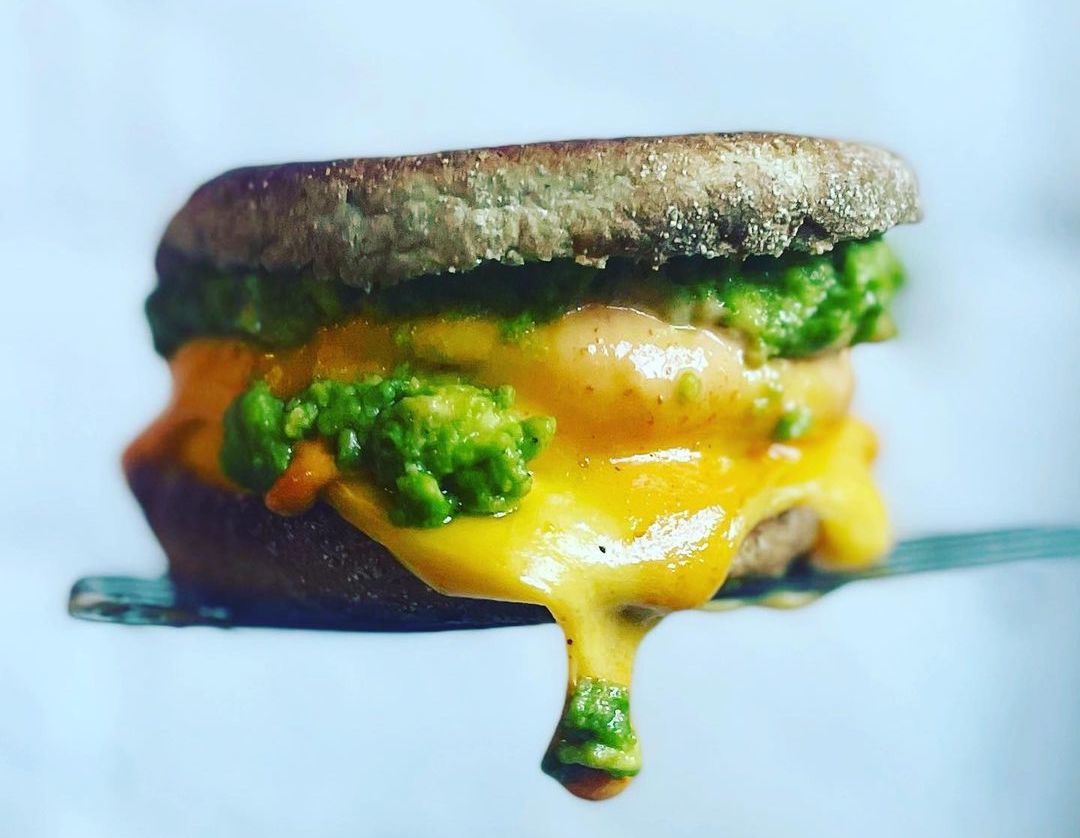 Bodega MTL is now open at 248 Rue de la Montagne, Monday to Friday from 8 a.m. to 4 p.m. and Saturday from 8:30 a.m. to 4 p.m. (closed Sundays).
The latest from Time Out Montréal
- Quebec just launched a "vaccination lottery" with prizes as high as $1 million

- Dress down, mount up: The World Naked Bike Ride returns to Montreal tomorrow

- Espadon's open-fire cookouts at Osmo x Marusan are one of this summer's hottest pop-ups

- The 80th anniversary of Beautys Luncheonette is approaching, but it's never been younger

- Mitch Deli's new Messorem cantine is a slice of fried chicken-and-beer heaven in Montreal