SOUK's marketplace in Montreal has long held a position as being one of the most high-end shopping experiences in the city, and now they're creating a physical retail space unlike any other to shop for over 50 Montreal-based designers, makers and artisans from all kinds of disciplines, from coffee and chocolate to furniture and clothing.

While it has normally been named and fashioned after the marketplaces of African and Asian cities where nomads would gather to trade, SOUK will be occupying a new concrete space as of December 3. Here's the kicker: It's located on the 20th floor of the Place Ville Marie, and it will be there for one year.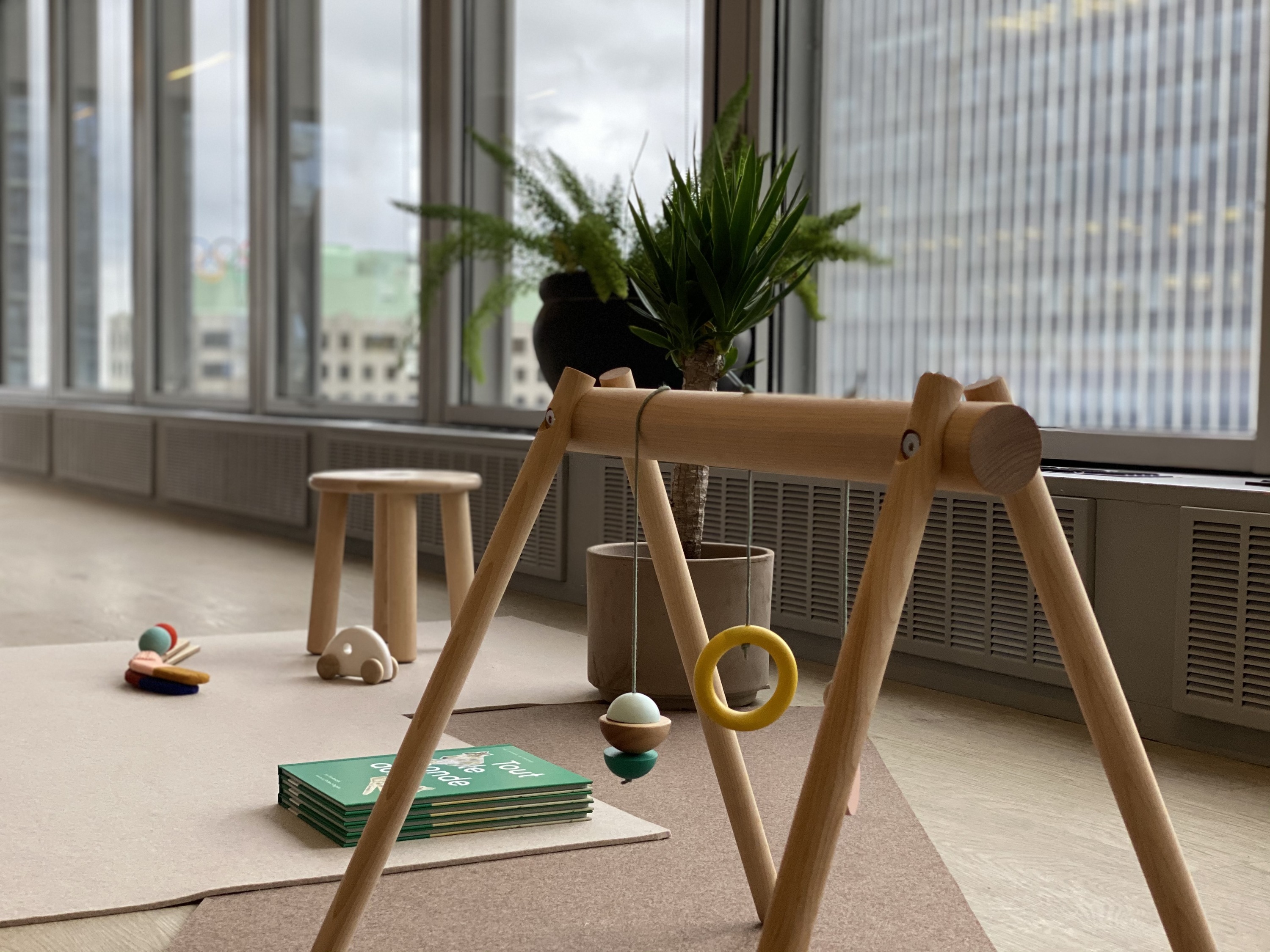 SOUK Habitat is a 9,300 square feet of the marketplace's curation on display, with products and objects displayed in ways that allow Montrealers to see what they would look like in their own homes. It will be a highly-crafted boutique experience where, so long as COVID restrictions are in place, visitors will need to make reservations in order to visit and peruse the selection of goods.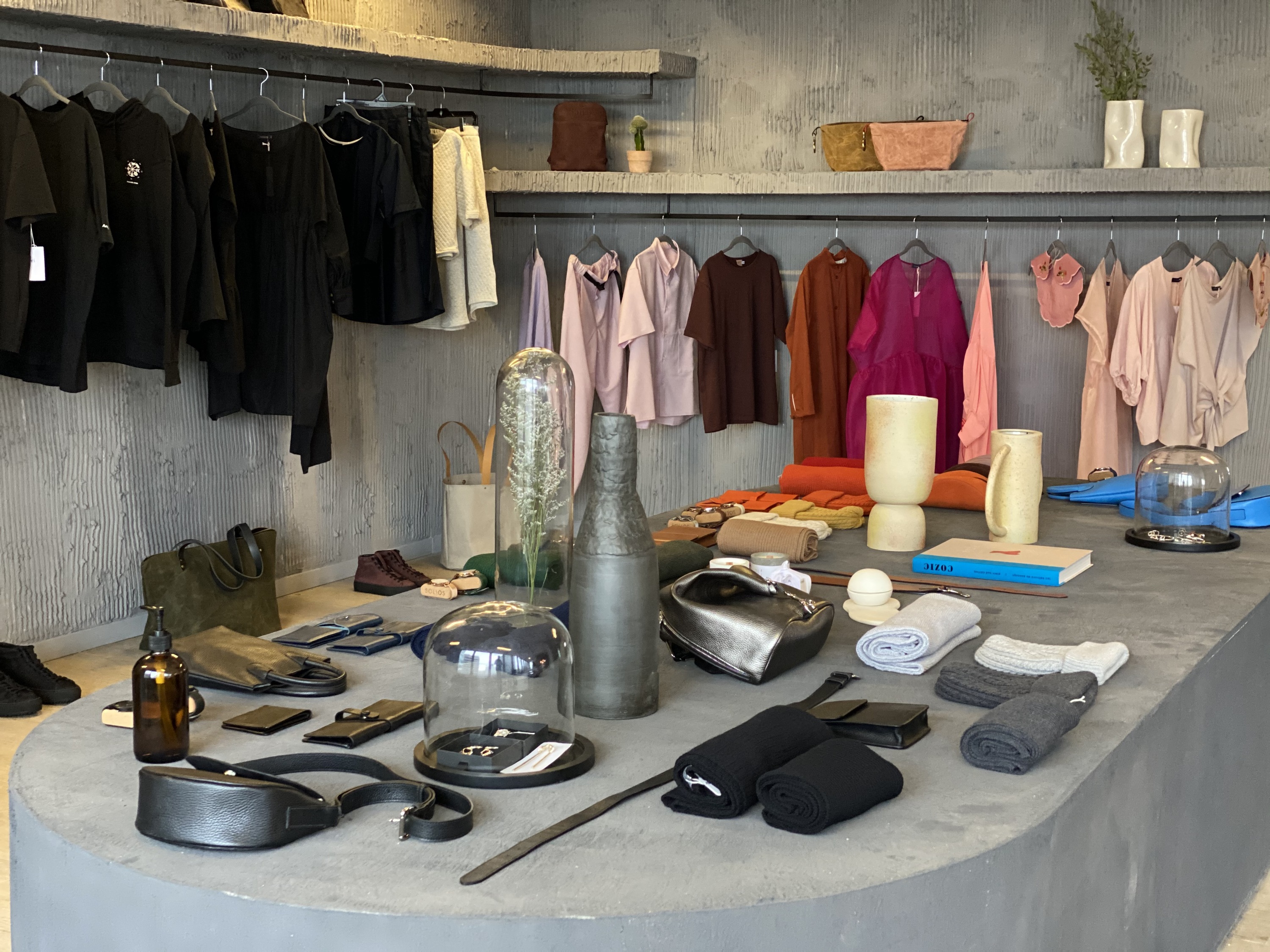 Clients can shop for nearly everything they see, with inventory available in a side storeroom. We say "nearly everything" as, when visiting, you'll find that the space —conceived by the Montreal design firm Machine—is entirely gray; the lack of colour in places like the display tables and shelves allow the artisans' work to pop out more.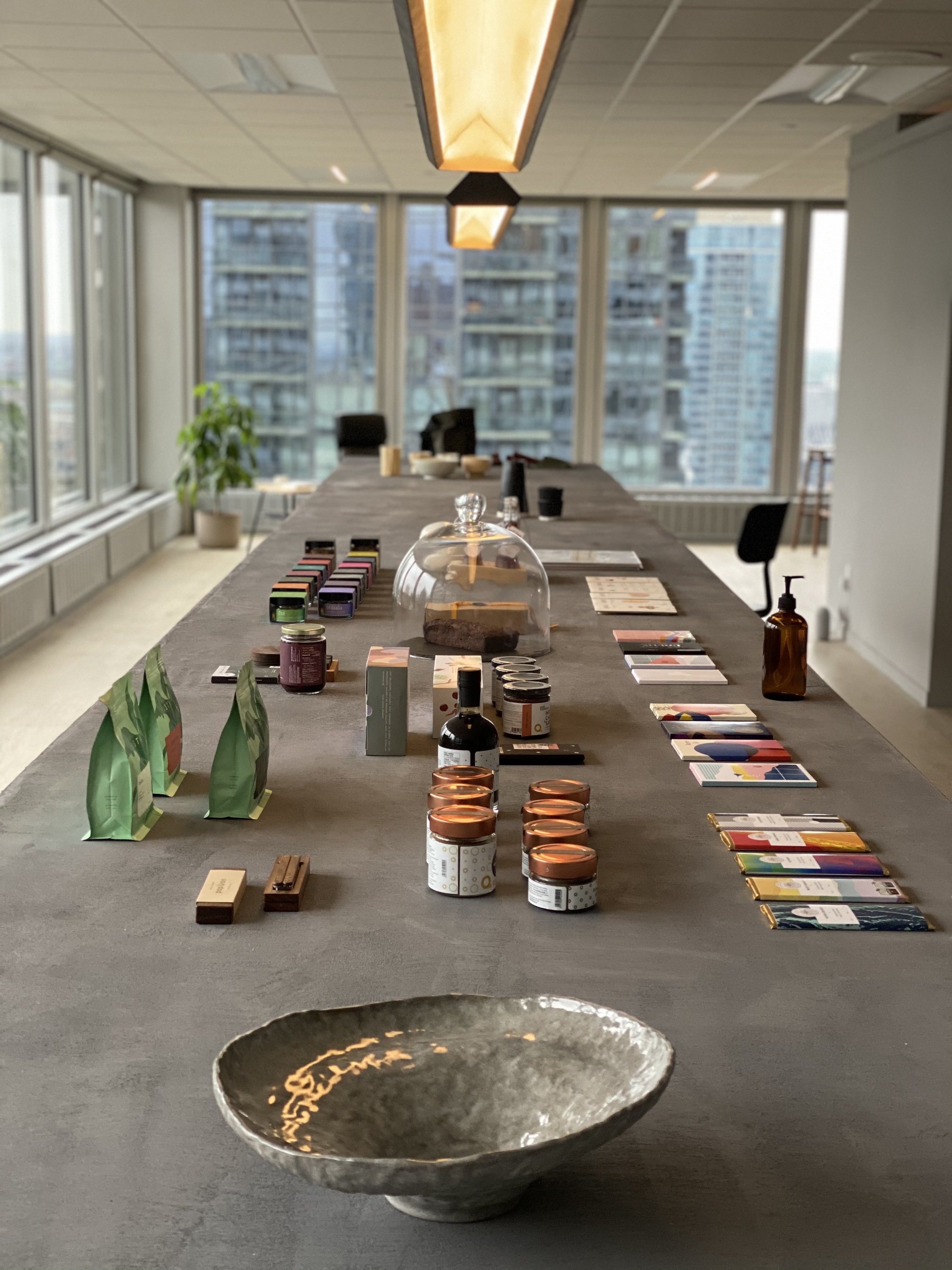 "The current hot trend of buying local inspires us," SOUK's founder and creative director Azamit said in a release. "The SOUK has dedicated its activities to localness for more than 17 years. That being said, buying local shouldn't be seen as a fad, a simple gesture of encouragement or temporary aid, but rather as an investment in our community's culture and vitality."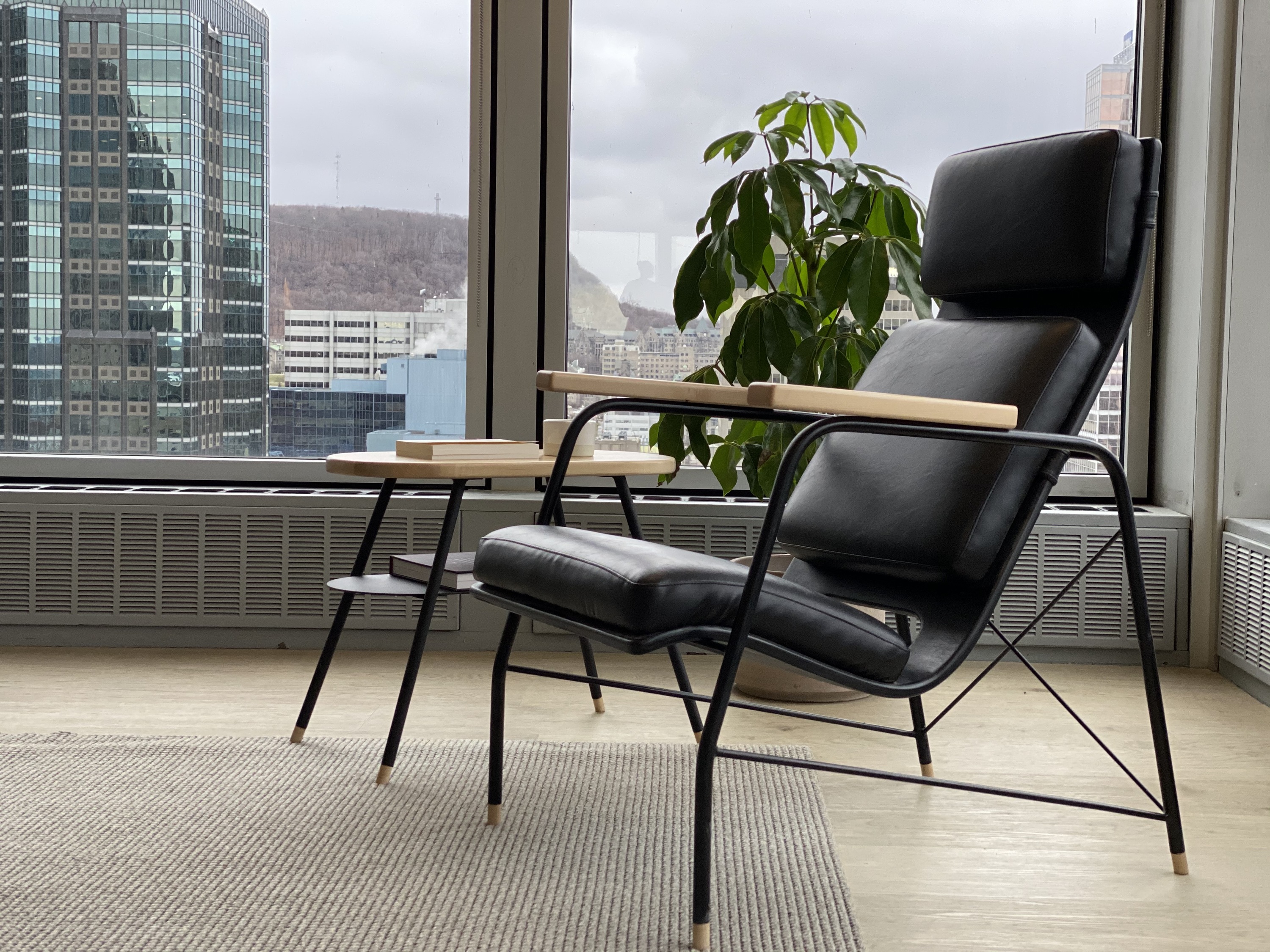 The views, of course, are beautiful. It's a serene setup you'd wish was a café, with crafted chairs by large bay windows overlooking famous monuments and landmarks.
To get an idea of what will be on offer, look at the lineup of SOUK's current online marketplace that's running until December 17, 2020. As time goes on, the objects and products in the SOUK Habitat space will shift and change, so no visit will be like the next.
Our only note? Apologies to any acrophobic folks out there, a visit to SOUK Habitat might not be your cup of tea.
SOUK HABITAT will launch on Tuesday, December 3, 2020, at 1 Place Ville Marie.
The latest from Time Out Montréal
- Check out these escape rooms in Montreal where you and some friends save Christmas

- There's a Christmas village of 25,000 lights opening up outside Montreal this weekend

- Montreal's got a new huge, three-floor vintage store with Floh Market, opening today

- This eco-friendly Christmas market from local makers in Montreal has a gift for everyone

- Take your takeout up a notch by pairing these wines with Time Out Market Montréal's eateries