The new Vietnamese cantine Dat Aliis, a Vietnamese cantine focusing on takeout and delivery, is now up and running in Little Italy to offer classics in a new, minimalist spot that places emphasis on the homemade and handmade in its approach to its cuisine.
Named after the Latin name for the Vietnamese city of Dalat, it carries with it a few meanings: "Dat Aliis means pleasure to some and freshness to others," co-owner Elie Brisebois told Time Out Montreal.
The space is a first for Brisebois and her partners Quang Truong and Truong's mother Nguyen Hong Hoa. While Brisebois brings marketing savvy to project—having worked for the Montreal-based creative firm Sid Lee and then Republik Social—it's Truong and his mother who are handling the menus. "Having traveled for several years in Asia, including in Dalat—our inspiration for our restaurant and the birthplace (of Truong's family)—we always wanted to open a space where we could introduce people to the cuisine of South East Asia,"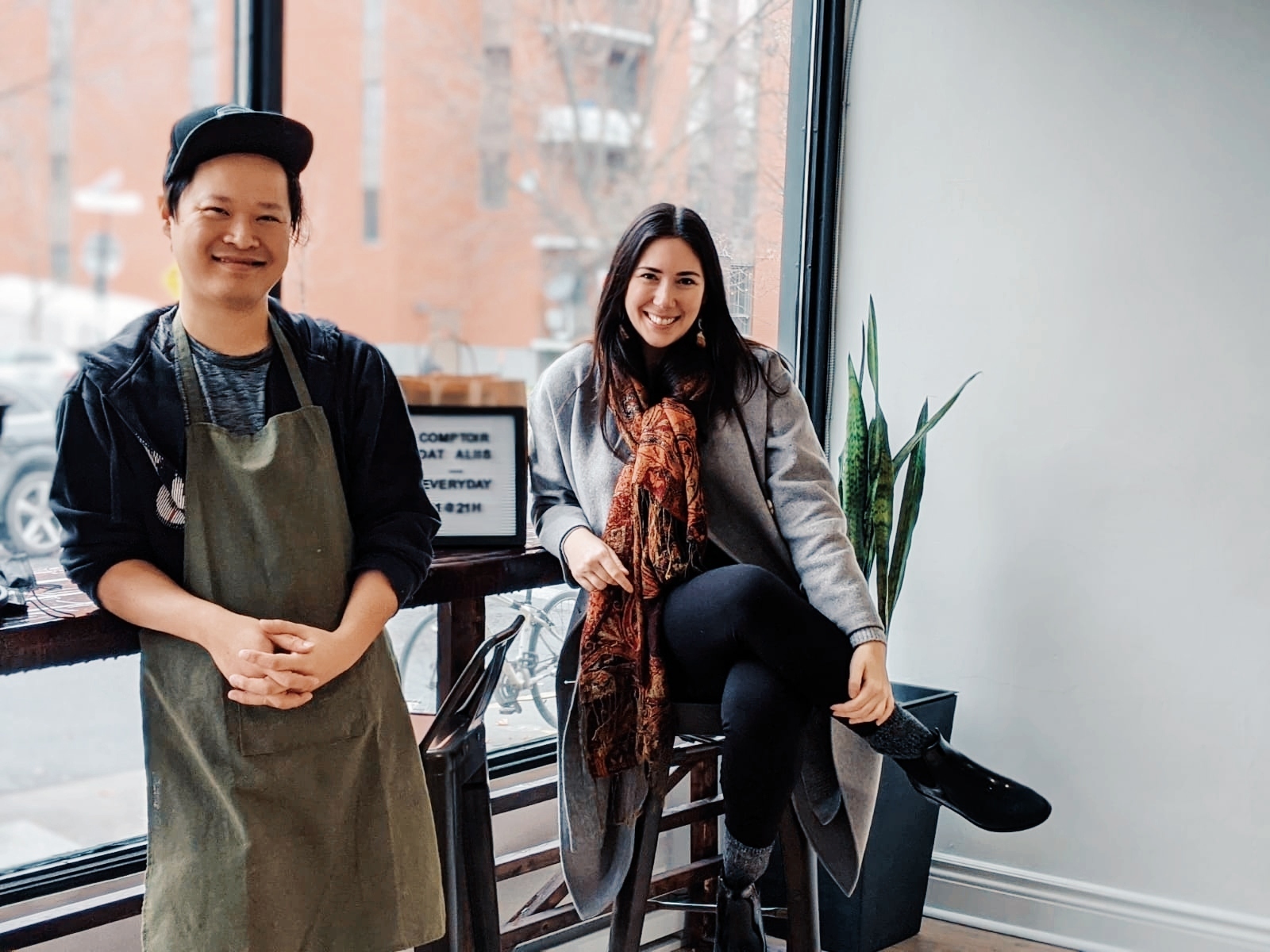 On the menu, the Truong family is doing classics with vegan options on the side. Bahn mi is offered as a classic with coldcuts and pâté, lemongrass chicken, roasted pork, and a vegan version with tofu and an avocado tartinade; vermicelli bowls come lemongrass chicken, roasted pork, or tofu—salads feature the same, plus the option of grilled shrimp—and there are telltale spring rolls with their recipes for chicken, pork, tofu or shrimp. Brisebois also notes that Truong's recipe for peanut sauce is the best in the city, but they'll leave Montrealers to be the judge of that.
Dat Aliis means pleasure to some and freshness to others.
With its roots in Vietnamese culinary heritage and Truong's own recipes, the counter's putting fresh ingredients and preparation at the core of their menu. "Certain details in the preparation, such as the hot and cold balance of some of our dishes, make all the difference when eating," Brisebois explains. "This authenticity (is important to us) not only in our flavors, but in the way our customers should eat. For example, to have the best taste experience with our rolls, we recommend eating them fresh right after they are prepared. Some ingredients are hot, others cold, and the sauce is already incorporated to cut off plastic waste."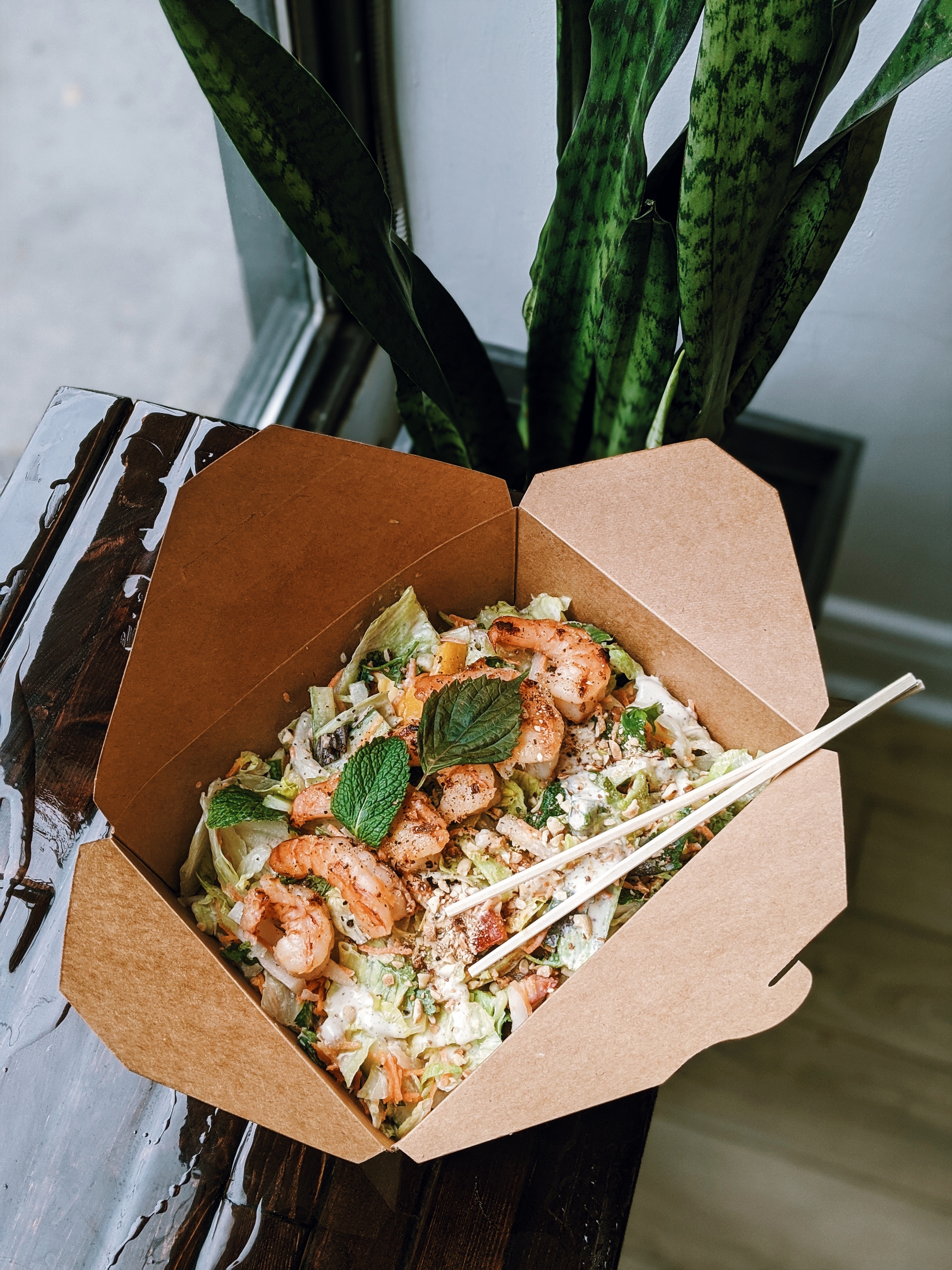 While most restaurants will push for promising freshness, Dat Aliis is taking a step further. "We are currently working on housing our own hydroponics system, which will allow us to grow our own herbs and lettuce," Brisebois says. "As these ingredients are the most used in Vietnamese cuisine, we always want to ensure high, organic quality."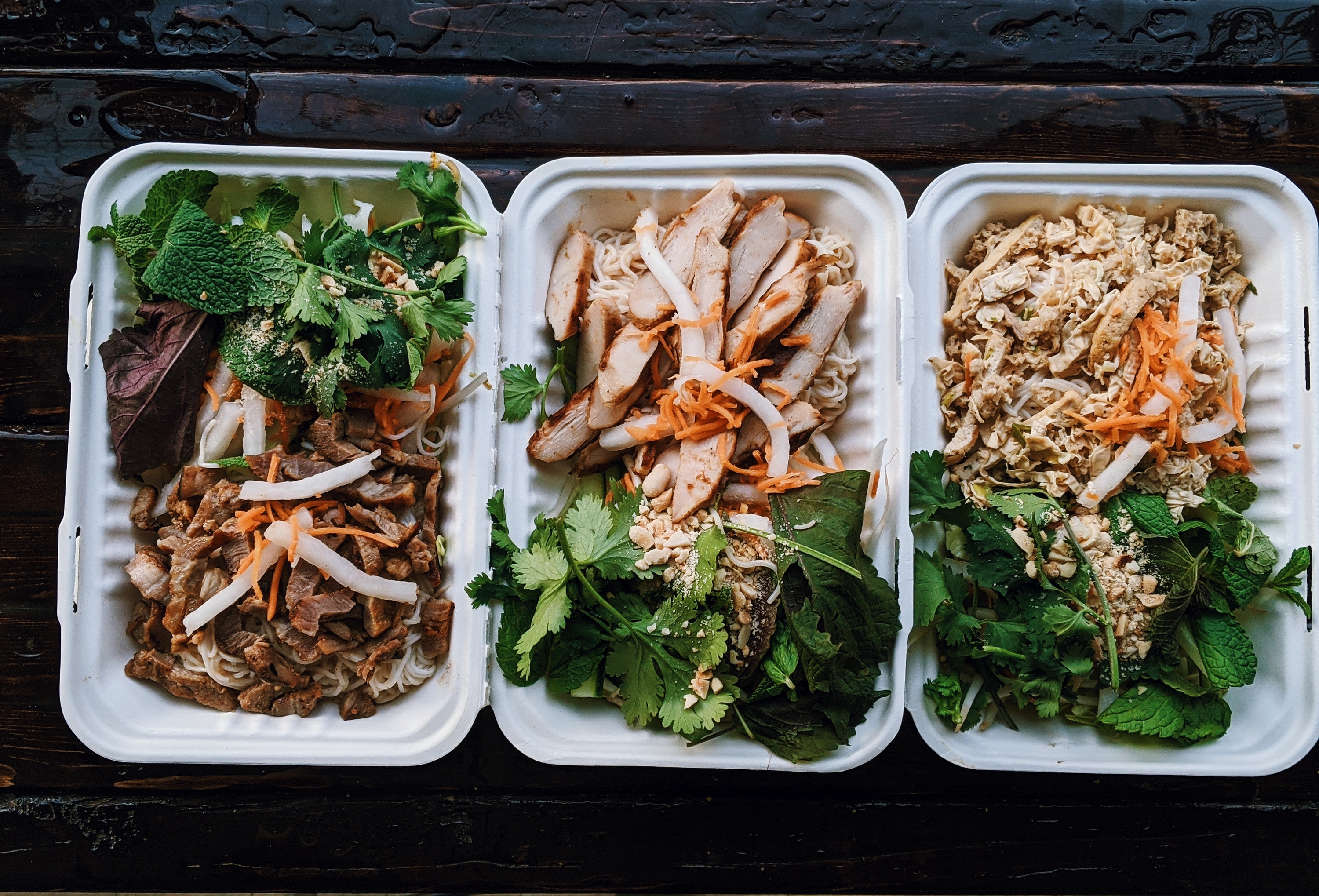 The project was somewhat spontaneous, as the team behind Dat Aliis never planned to open together a place previously. "We knew our dream was to open a space someday," Brisebois says. "If you risk nothing, you have nothing. This past July, I woke up one morning not knowing that in the evening I would become a co-owner."
Brisebois notes that opening a new place was just a matter of adaptation. "Since Dat Aliis is a counter, we didn't (need to) focus on on-site service, but rather on take-out and delivery options. That made our concept ideal... When it is possible again, we have about 12 places to eat on site, but our dishes are more designed to allow you to transport them easily."
Dat Aliis is currently open every day of the week from 11am to 9pm at 322 Rue Beaubien East for takeout, and they currently offer delivery through UberEats and SkipTheDishes. Follow them on Facebook or Instagram.
The latest from Time Out Montréal
- Hochelaga's new microbrewery Mutoïde has takeout beer to get us through the rest of 2020

- Free parking across the island of Montreal begins tomorrow, lasting until December 31

- Bar Le Ritz PDB will not have to pay the fine for a noise complaint lodged in 2019

- Bouillon Bilk alumni open La Canting, a new East Asian restaurant in Pointe-Saint-Charles

- Chef Dany Bolduc of Saint-Henri's H4C has opened a new chef-driven grocery store