"It's better to prepare for the worst; I wouldn't be surprised if the government extends the closure of restaurant dining rooms," Constant Mentzas, chef at the renowned fish and seafood restaurant Ikanos, told Time Out Montreal in a recent telephone conversation prior to the renewed red zone restrictions in Montreal.
That's Chef Mentzas' experience talking—having been through the city's previous lockdowns—but while he was right to be concerned, he and his team have adapted and innovated to the recent changes of 2020 with their new takeout offerings.
The only thing we can't be sure of whether or not they're here to stay.
"Even if they decided to reopen the dining rooms at the end of the (October), I doubt the whole town would be going out to eat overnight," Mentzas says. "I preferred to take my time, analyze the situation, get it right and launch a new platform my team and I would be comfortable working with in the short, medium and long term."
Those machinations come from a cautious place: COVID-19 has changed the face of eating out in Quebec for now, and takeout and delivery services are more than necessary to survive.
That said, this new platform of Ikanos' brings together three entities under the same name—or, rather, under the same leader. The first part is the Ikanos proper, where you can order one of the best grilled octopuses in town, sea bass or gilt-head bream baked whole in the restaurant's Josper charcoal oven, as well as several raw dishes including tuna, salmon and oysters.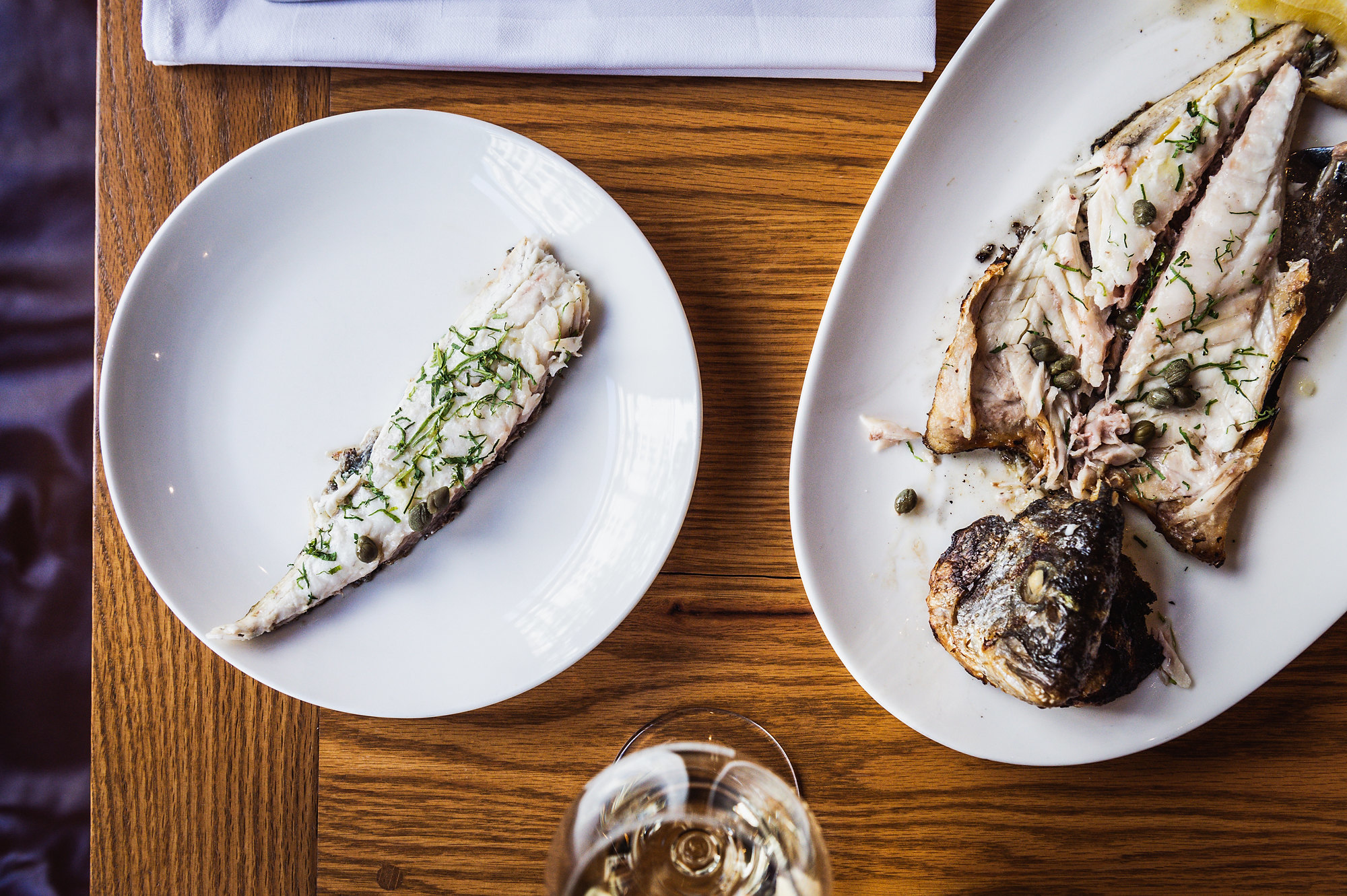 The second is called Kefi: With a menu fashioned after Greek taverns, it's a bit of a homecoming for the chef and his Greek roots. That's where he's employed his family recipe of spanakopita, a feta saganaki, Greek salads and several traditional mezze like tzatziki, tyrokafteri (a spicy feta cheese dip), roasted eggplant melitzanosalata, and black garlic hummus served with a housebaked pita. Those pitas can also come stuffed with pork, chicken, swordfish, vegetables or fried calamari (and that last one's worth a trip in and of itself).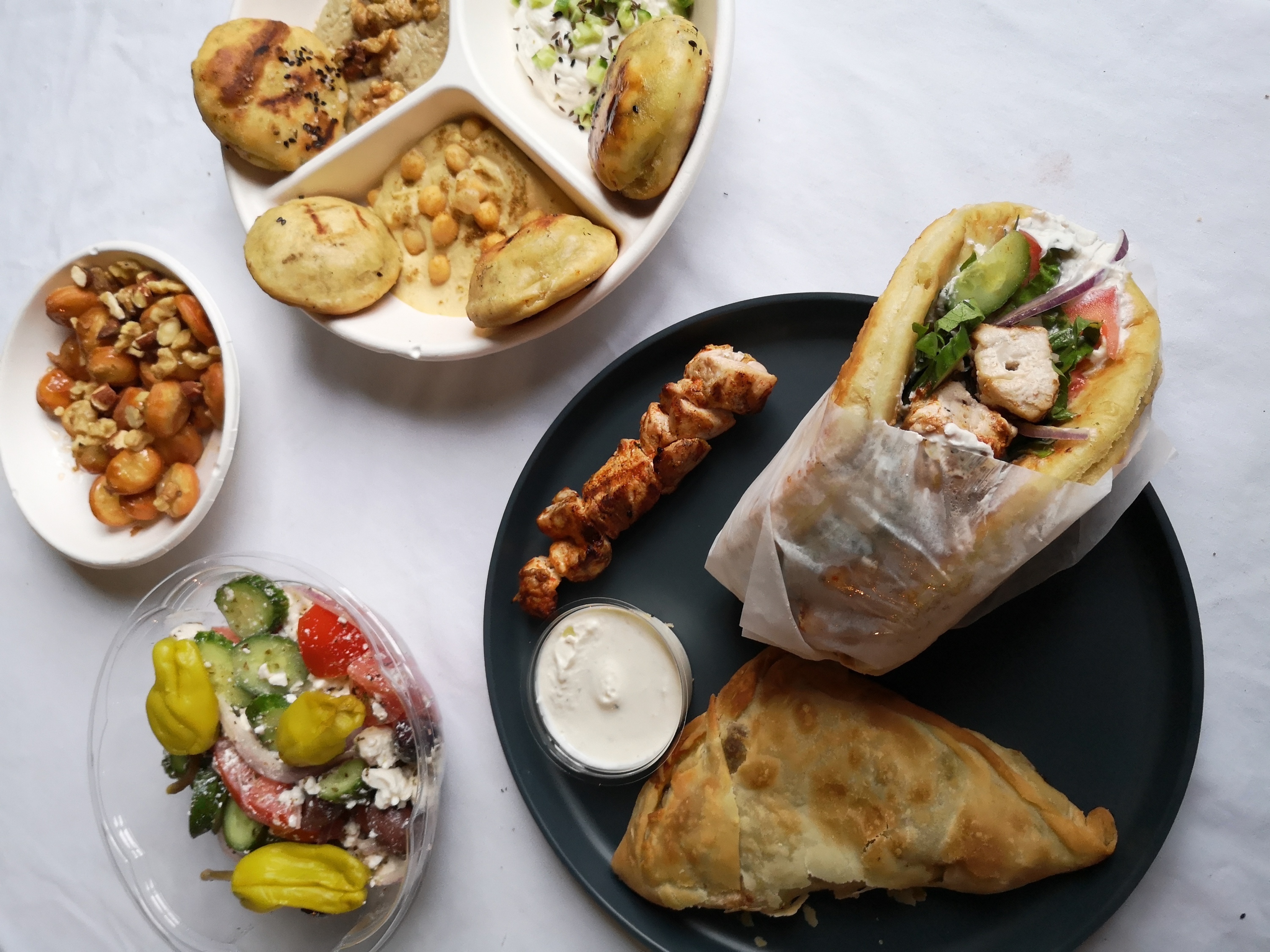 Finally, the third entity is Yuno (meaning 'capable' in Japanese, which is also the name Ikanos means in Greek). They're offering sushi, a natural progression from the seafood of Ikanos. "We work with ingredients that speak to us," says Mentzas. "When it comes to sauces, for example, we have ponzu with pomegranate, tonkatsu with figs... The idea is to keep it simple and clean, but with a little 'twist'," he explains. The concept is upcoming soon.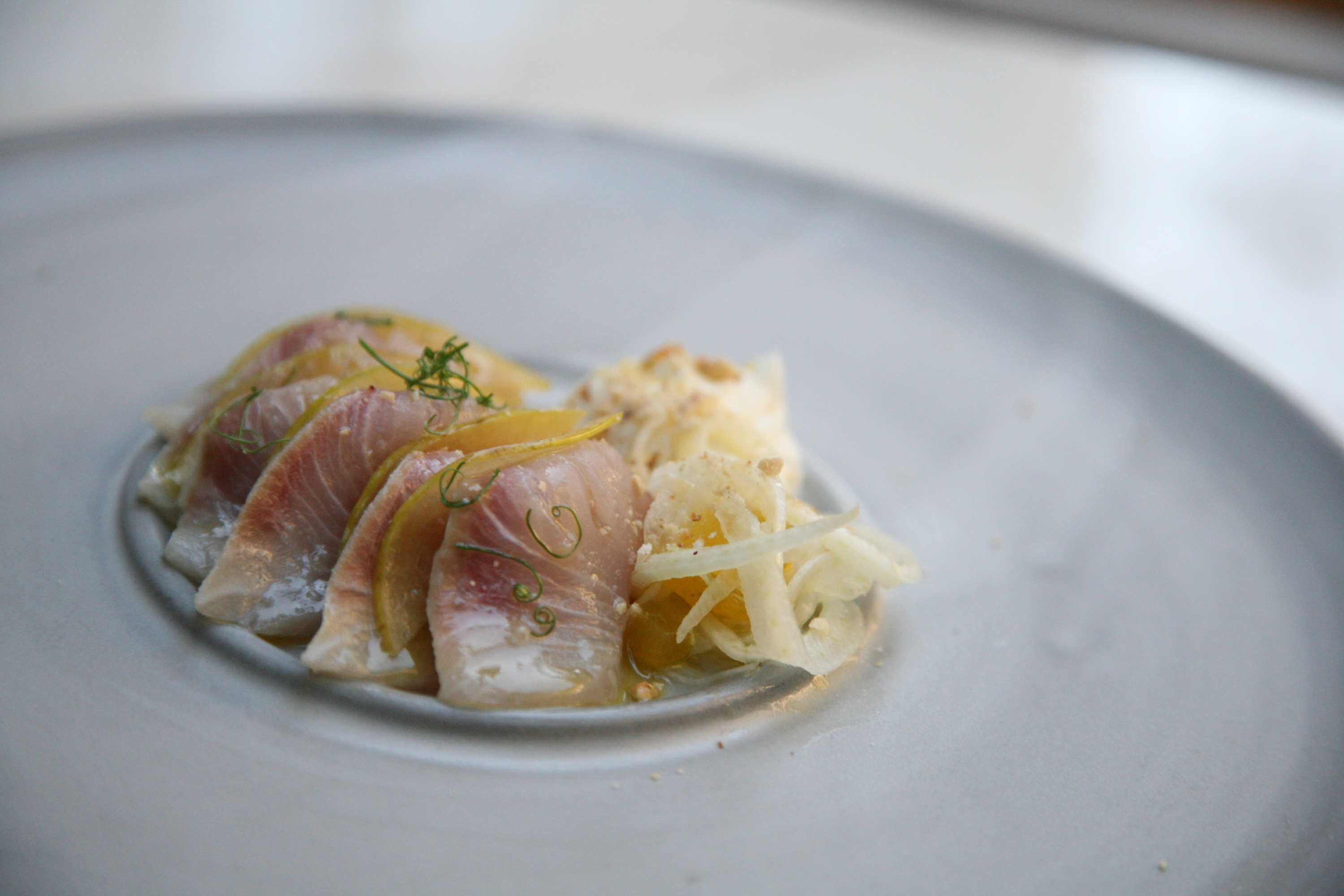 The takeaway and delivery menus of Ikanos, Kefi and Yuno are available on the main website, under the "Delivery and Pick-Up" tab. It's all available Monday to Friday from 11:30am to 2:30pm and 5:30pm to 10:30pm, and Saturday and Sunday from 5:30pm to 10:30pm.
This story was translated from the original French version on Time Out Montreal by Tommy Dion.
If you liked that story, follow @TimeOutMontreal on Facebook, Twitter and Instagram for more news and good vibes from Montreal.
Most popular on Time Out
- Current red zone restrictions will continue for another four weeks: Legault

- Le Gros Festival Sucré is delivering candy and dessert boxes in Montreal this Halloween

- The all-new Japanese snack bar Fleurs et Cadeaux serves takeout with music you listen to as you eat

- Red zone restrictions not likely to end on October 28 in Montreal: Legault

- How Montreal is becoming one giant open-air gallery, one mural at a time