Pick the beer or wine you want and drop in for a cheap meal of loaded sourdough (or gluten-free) flatbreads topped up with brisket, pork belly, fried chicken or veg: That's the new pop-up concept on the go right now at Restaurant Grenadine under the name Restaurant TOPO.
Running throughout September and October, the Latin Quarter's longstanding destination bistro for French fusion found itself forced into a corner and requiring some adaptation. "Grenadine had been a French fusion bistro for 11 years, and with the Coronavirus pandemic, they were forced to re-evaluate their priorities," explains Paul Lanza who, along with Ben Gilker, are running the pop-up. "(Grenadine) decided to take some time off and allowed us to do our own thing, with drastically different food and ambiance."
As Grenadine takes time to reassess the situation, TOPO joins the wide variety of pop-ups happening around the city, but is setting itself apart by using the restaurant's BYOB license.
TOPO is headed up by Lanza and Gilker, two friends of 21 years. While Lanza's been working in the industry as a waiter and front of house for almost 10 years, Gilker has been in a slew of restaurants since the age 13, with the last 5 years primarily in finer dining. Here's the menu they've put together:

"TOPO is Montréal food, everything is inspired by Montréal and its culinary scene," explains Lanza. "From our fried chicken and our pork belly to the eggplant and mushroom flatbread—even our beignets—everything takes inspiration from an aspect of Montréal staples."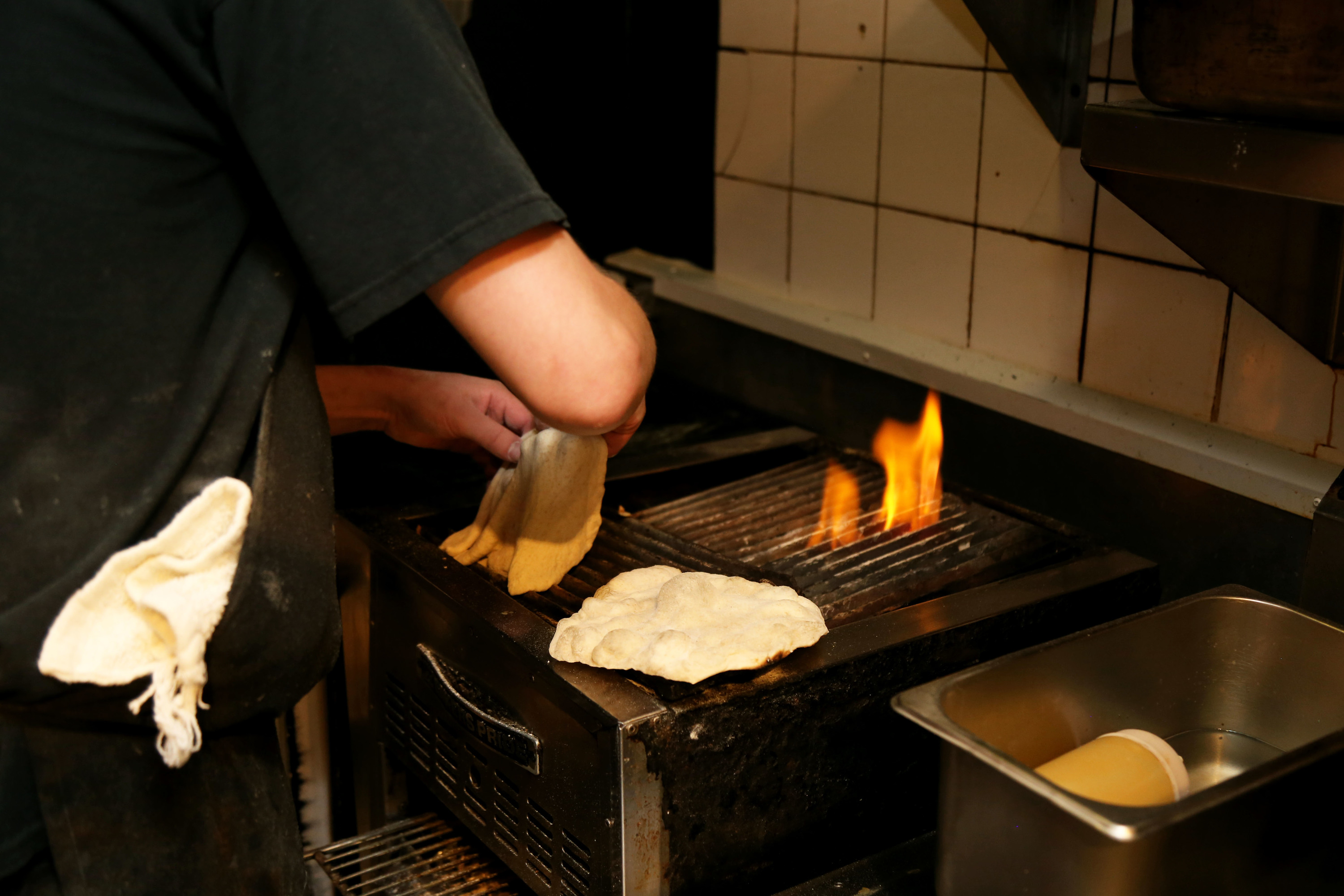 While the price point's attractive—$18 at most—Lanza and Gilker are sticking to keeping the flavours as local as possible. "We definitely want to support those around us, especially after the tough months we've all been through," says Lanza. "Something that we've wanted to do for years was high quality food served super casually, and with this space we saw an amazing opportunity."
The brief switch is big. Montrealers know Grenadine as been a French fusion bistro for the last 11 years, one that specialized in serving game meats with French and Asian flavours. Its chefs Alex Duchastel de Montrouge and Nicolas Beaupré have been running Grenadine from A to Z since taking it over from previous owners who ran it as a breakfast spot. According to Lanza, "Alex and Nico were the chefs that we had the pleasure of meeting and working with to get ourselves off the ground."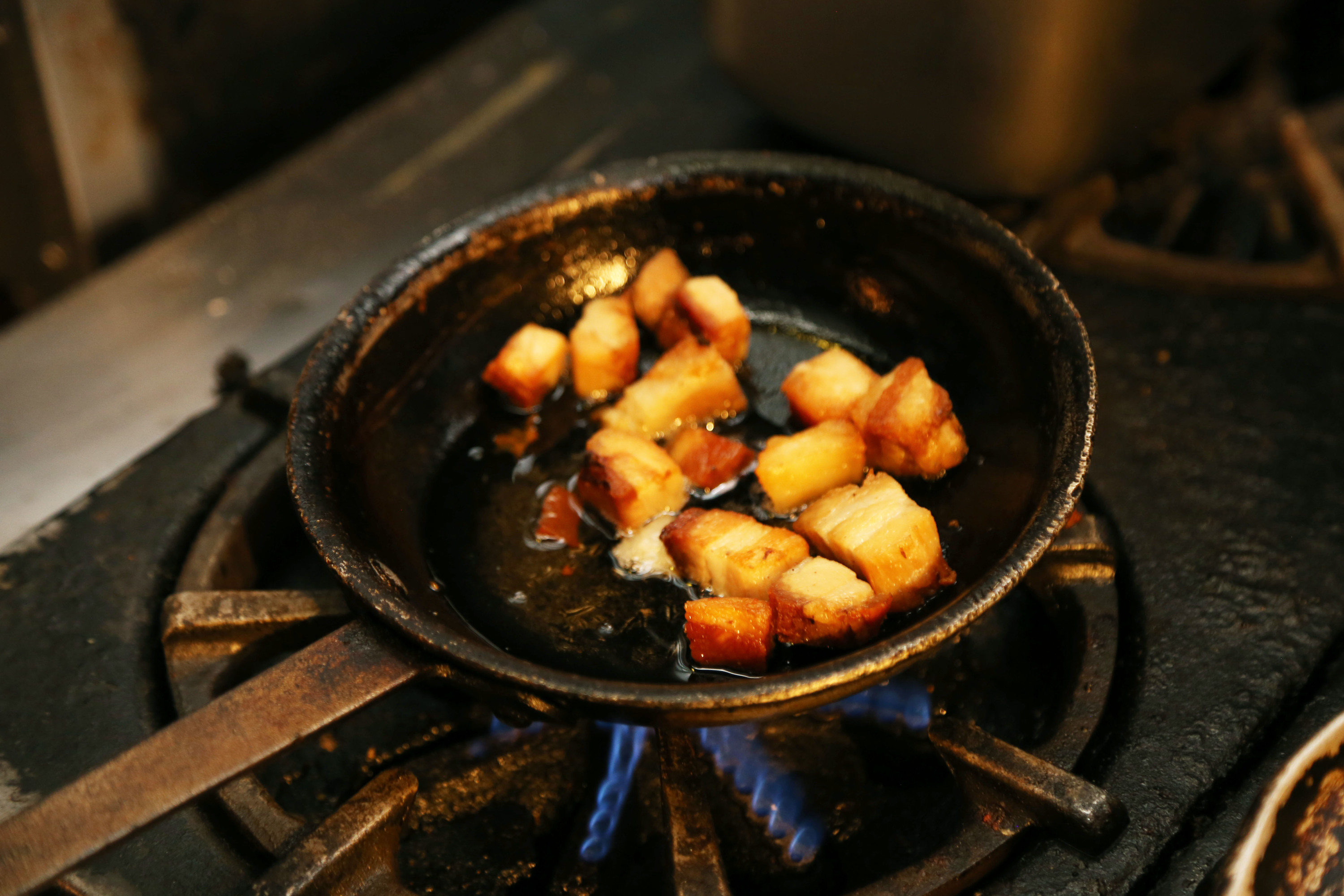 For now, it's pop-ups like these that are sweeping the city as chefs brace for the impact of colder months and more undetermined developments.
"It's tough to look at the future with certainty these days. Without terrasses in the winter, it will definitely be much tougher for bars," says Lanza. "Restaurants with enough space will be able to continue as they have been, as long as we don't succumb to a second wave.
If we can all come together and avoid shutting it all down again, I think that's a great chance of things opening back up little by little. It's a new frontier and we're facing these challenges differently. We'll see how everyone adapts."
Restaurant TOPO is located at 2004 Avenue de l'Hôtel-de-Ville, open Tuesday to Thursday from 11am to 9pm, Friday and Saturday 11am to 10pm and Sundays 11am to 6pm.
Most popular on Time Out
- Old Montreal's new restaurant 212 promises swanky dining on a Noma-trained chef's food

- Seal Fest, the alternative culinary festival based on using seal meat, is back

- Saint-Henri just got a new spicy Caribbean snack bar for jerk burgers, jerk poutines, and more

- Just For Laughs is going totally digital and totally free—here's this year's first lineup