We've wanted to gush about this one for some time: While Chinese culture and businesses may have been the subject of a lot of undue scrutiny and discrimination amid the pandemic in Montreal, the success and expansion of a new eatery specializing in a regional Chinese cuisine in Montreal's Saint-Henri neighbourhood is a sign of some hope.
First reported by Eater Montreal, Teochow Foodie began as an at-home business run by Zhezhen (Chanel) Dai and Alexandre Rougerie-Durocher with Dai's parents cooking the product: A southern Chinese cuisine from Teochew (Chaozhou) that's "light on oil and salt, ingredients that are primarily poached, steamed, and braised," Eater describes. What started with set takeout locations or delivery turned into a full comptoir that opened on the weekend of November 21.
View this post on Instagram
On the menu, Montrealers will find a wealth of prêt-à-manger wontons that are omnivorous and vegan, specialty chili oil and soup bases to make meals at home in additon to delicacies like rice noodle wraps, platters of pork and duck, rice cakes and salads.
"It's a different concept," Rougerie-Durocher told Eater Montreal in their interview. "We're selling homemade frozen food. But it's not industrial, and we're not caterers. You'll need to prepare a little bit at home. You could think of it as a different kind of grocery store."
View this post on Instagram
If it's going to be your first time cooking Chinese food at home, Teochow has also put together a lot of instructional videos on YouTube to demonstrate how to best cook one of their prêt-à-manger options up. Here's one embedded on their website as an introduction to steamed wontons with chili oil.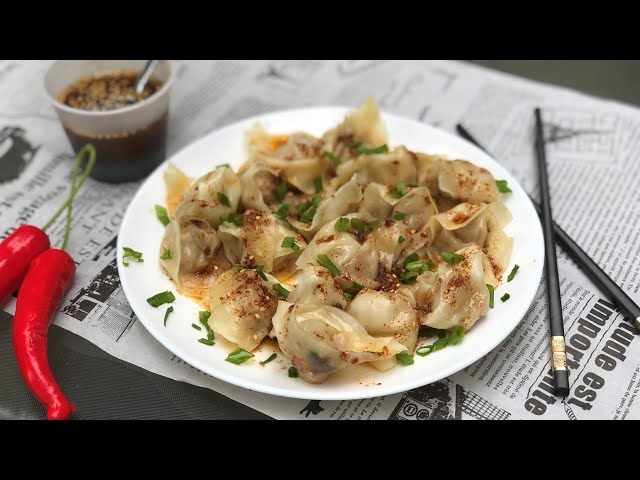 Teochew has also been collaborating to make Inner Mongolian specialties like braised meats, dumpling and soups alongside condiments with the Pointe-Saint-Charles-based Café Bloom and chocolate bombs with the West Island-based Whipped Delights.
Teochew Foodie is open Wednesday to Monday (closed Tuesdays) from 11am to 6pm at 900 Rue Saint-Philippe. Takeout happens at their boutique, and delivery is free on Sundays for orders exceeding $59, provided it's within 7km of their store. In-house delivery is also available other days of the week.
The latest from Time Out Montréal
- Chinatown's huge Christmas market pop-up is back for another edition this weekend

- Montrealers have spoken, and this is their city's most iconic dish

- Montreal's Joe Beef is making TV dinners, plus a TV show to watch while you eat it

- The free and festive light-filled holiday pop-up Winter Gardens is now open in downtown Montreal

- COVID-19 vaccines could begin arriving in Canada next week pending approval: Trudeau