October 8 marked the first day of service for Gentile Pizza Parlour, a new pizzeria joining the Montreal pizza scene.
Now open next door to Café Gentile, their main focus is on serving up a range of 16-inch pizzas sold by the slice and pie, and Sicilian Brooklyn square pizzas (limited quantity per day). From the crust and sauce to how much cheese should droop off a slice when picking it up, all of it has been meticulously researched. They've even printed off stickers that explain 'How to Bring Your Pizza Back to Life' to go with orders, designed to instruct customers on how to get their orders back to that straight-outta-the-oven quality if it's been delivered or took a long ride home.
"If I ever had to build a dream pizzeria, this is the one," owner Antonio Gentile told Time Out Montreal on its opening night.
Fashioned after New York pizzerias, Gentile's set up in a fully renovated space that once housed a hallway through the building. All designed by Zebulon Perron, who also designed the interior of Café Gentile, it's a complete transformation of the space that used to be used for orders and extra table space.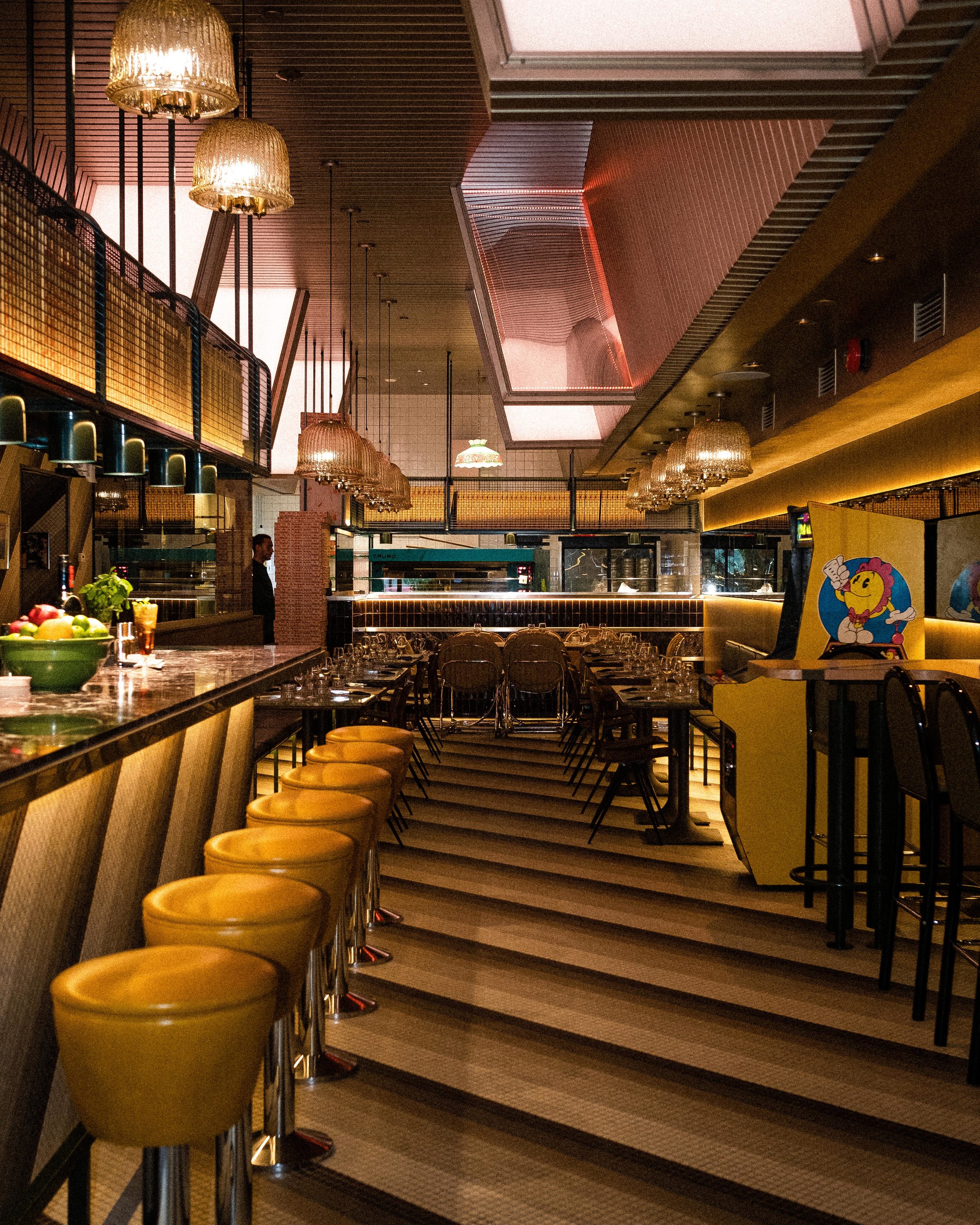 "There used to be a salon back there, but she didn't really like us; she'd be trying to do a relaxing massages and we'd be in the other room pounding veal flat," the owner Gentile told Time Out Montreal.
You walk in, and there's immediately a pizza slice counter by the entrance, and a long cage running the length of the restaurant's bar filled with pizza boxes for decoration and function. Next to that, the bar Café Gentile never had the chance to set up—despite their ability to serve cocktails—with drinks both classic and based off of Italian aperitivo.
"On my mom's side of the family, they used to have pizzerias in New Jersey, and on my dad's side, they had pizzerias and arcades in Philadelphia. We grew up with the smell of dough everywhere," Antonio explains.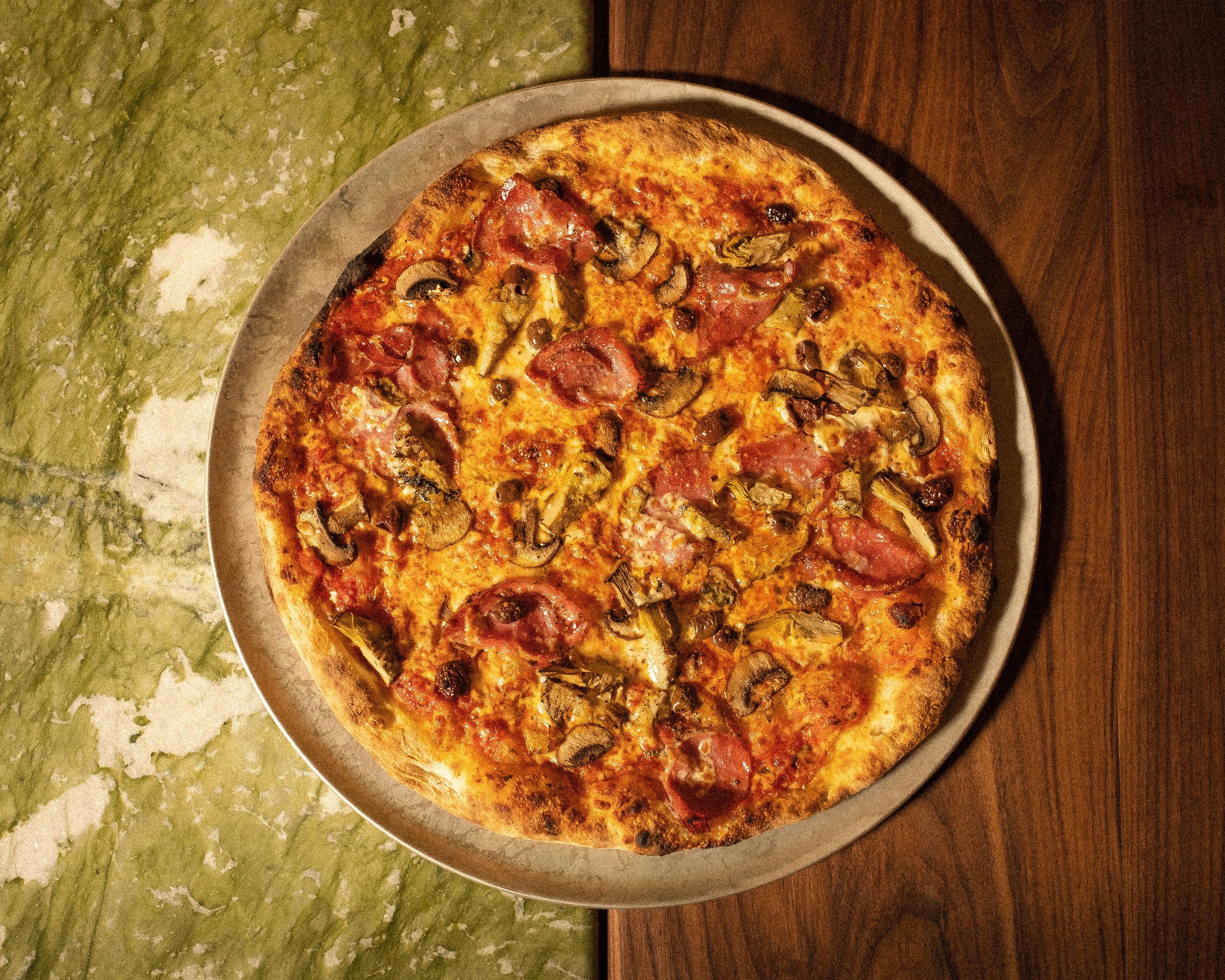 If you're a Montrealer thinking that this is just another pizzeria, think again: Antonio Gentile has brought in Dan Krystal as the head pizzaiolo, a chef who's done stints at every kind of pizza place you can think of since 2008, from Domino's the worst of the worst 'Montreal pizza' joints to riding the Neapolitan wave with stints at BEVO, No. 900, and even a stint at Hof Kelsten as a sourdough baker—something that's informed the perfection of his crust recipe.
"My inspiration for this place is kind of like Joe's (in New York)," says Krystal. "We're taking a lot of inspiration from a lot of the modern places like Beddia (in Philadelphia) and Scarr's pizza (in New York), these new wave places that are taking old techniques and putting them in a modern light."
If that's not proof enough, take it from Time Out Montreal's talk with him: Krystal knows his stuff.
"We're going a little more upscale than the average place; we want a really classic New York slice, and Sicilian squares—we ordered carbon steel pans from Italy for those—which is a tomato pie with the pizza bread you'd be used to seeing in a bakery, but on a whole other level," Krystal says. They'll also be rolling out one more style of pizza when dining in returns to Montreal.
He spent three weeks testing the pepperoni alone, and is currently stuck with a walk-in fridge of rejects. He won't divulge the source, but will admit "it doesn't have the classic cup, but it curls and has the dried-cured intense flavour I'm looking for."
No wonder, he's got a lot to say about what make a perfect New York slice, and he means it.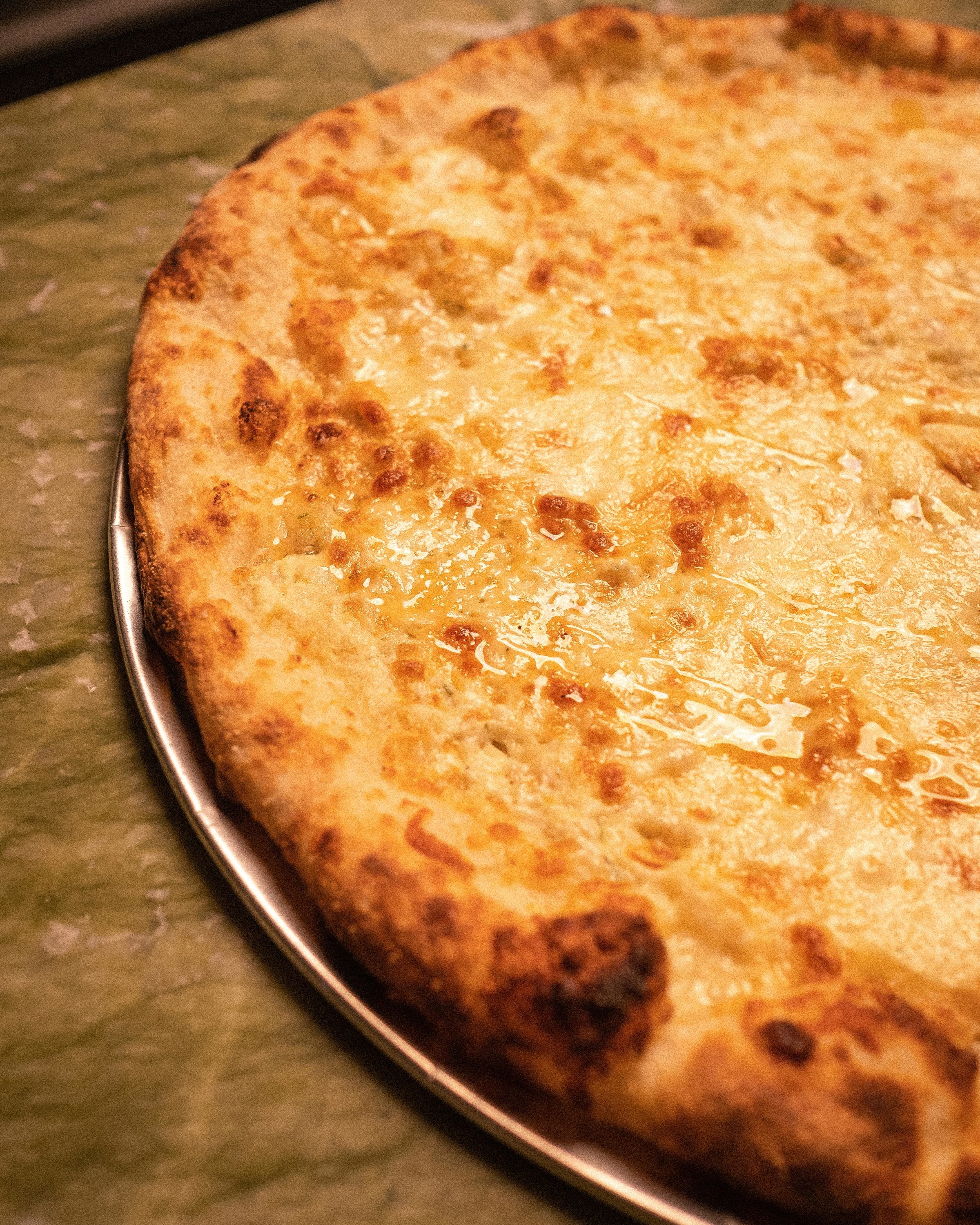 "What constitutes at good style slice? It's got to have a flaky crackling when you try to fold it—not those Neapolitan burnt blisters—it's got a little bit of chew, it's got a hydration level that lets it come back to life when you reheat. It's got a nice aeration to it, and it feels nice and light on the stomach, like you don't feel like you're gonna die after eating half a pie.
"Toppings are sparse, but not spartan. You can taste everything, it bakes evenly, the ratios are there, the cheese isn't burning because it didn't need to sit in the oven too long."
At Gentile, Krystal's applying all of those expectations, and more.
"We're not looking for a cheese pull, and we're not looking for a carpet that just slides off. We're looking for a homogeneity between the dough, sauce and cheese with the flavours all popping together. It's a seasoned, salty, yet still sweet and fresh tasting product.
"When I pick up a slice, I want it to be able to hold, and I don't want anymore than two knuckles drooping after the reheat." That last part's no joke; Krystal actually has a measuring tape in the kitchen for that. Even the sauce got the same scrutiny, with the kitchen going through 20 recipes to get the right one. The cheese is a blend of four different premiums; they can, and will, go on if you ask them.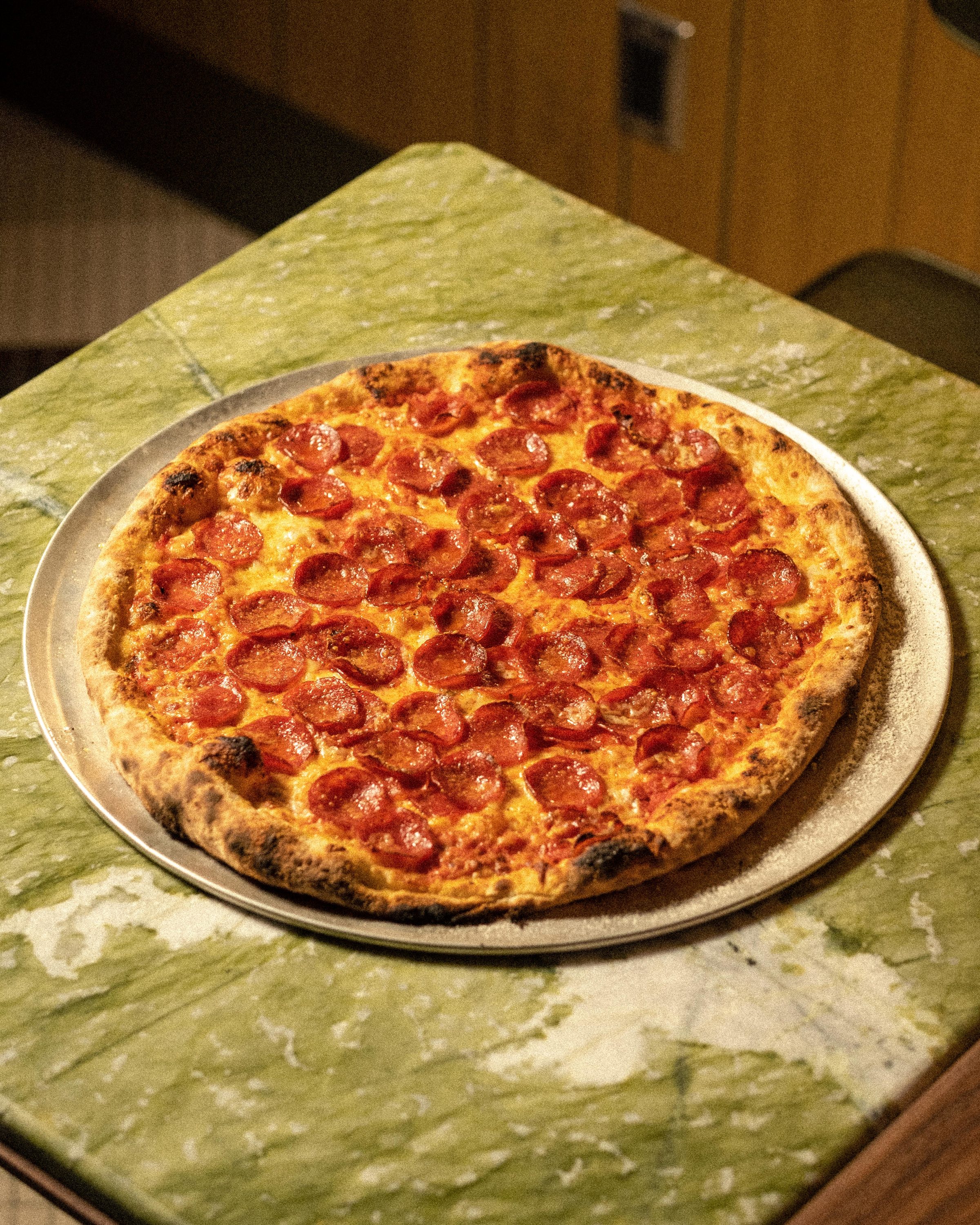 "It's a pure passion project," he went on to say. "This is the beauty of restauranteurs. We've had wrenches thrown into the cogs, eveything, and we do what it takes to survive. Am I scared to open during the pandemic? Sure, but at least this is a product that people do want to take out, and do want to take home."
Gentile Pizza Parlour is now open at 4134 Saint-Catherine Street, open from 4PM to 10PM Sunday to Thursday (closed on Monday), and 4PM to 11PM on Fridays and Saturdays. The full menu for takeout can be found here, and delivery is available through DoorDash.
Most popular on Time Out
- Montreal's fine dining restaurant Le Mousso is doing $28 lunchboxes for takeout this month

- There's a new proposal to rename Place des Festivals to honour jazz pianist Oscar Peterson

- Here's every movie screening at the Royalmount Drive-In Movie Theatre in October

- Montreal's Verdun was named the 11th coolest neighbourhood in the world—here's how locals reacted

- Montreal's latest red zone restrictions start today: Gyms, sports, schools and travel