Whether you've got some proud German heritage in you, you love beer, or you've just got an instaible hunger with an unquenchable thirst, then the following weekend festivities ought to satisfy:
From September 23 to October 2, the Plateau's own Brasseurs RJ microbrewery, the Aux Quartiers Belle Gueule which opened this summer—which they deem to be home to their neighbourhood's biggest terrasse, as well as the largest microbrewery in Quebec—will be celebrating Oktoberfest for nearly two whole straight weeks.
A menu of traditional Munich Oktoberfest dishes will be on offer, and Oktoberfesters will have the opportunity to purchase a 1L Maß filled with their choice of beer, all to celebrate the official opening of the brewpub.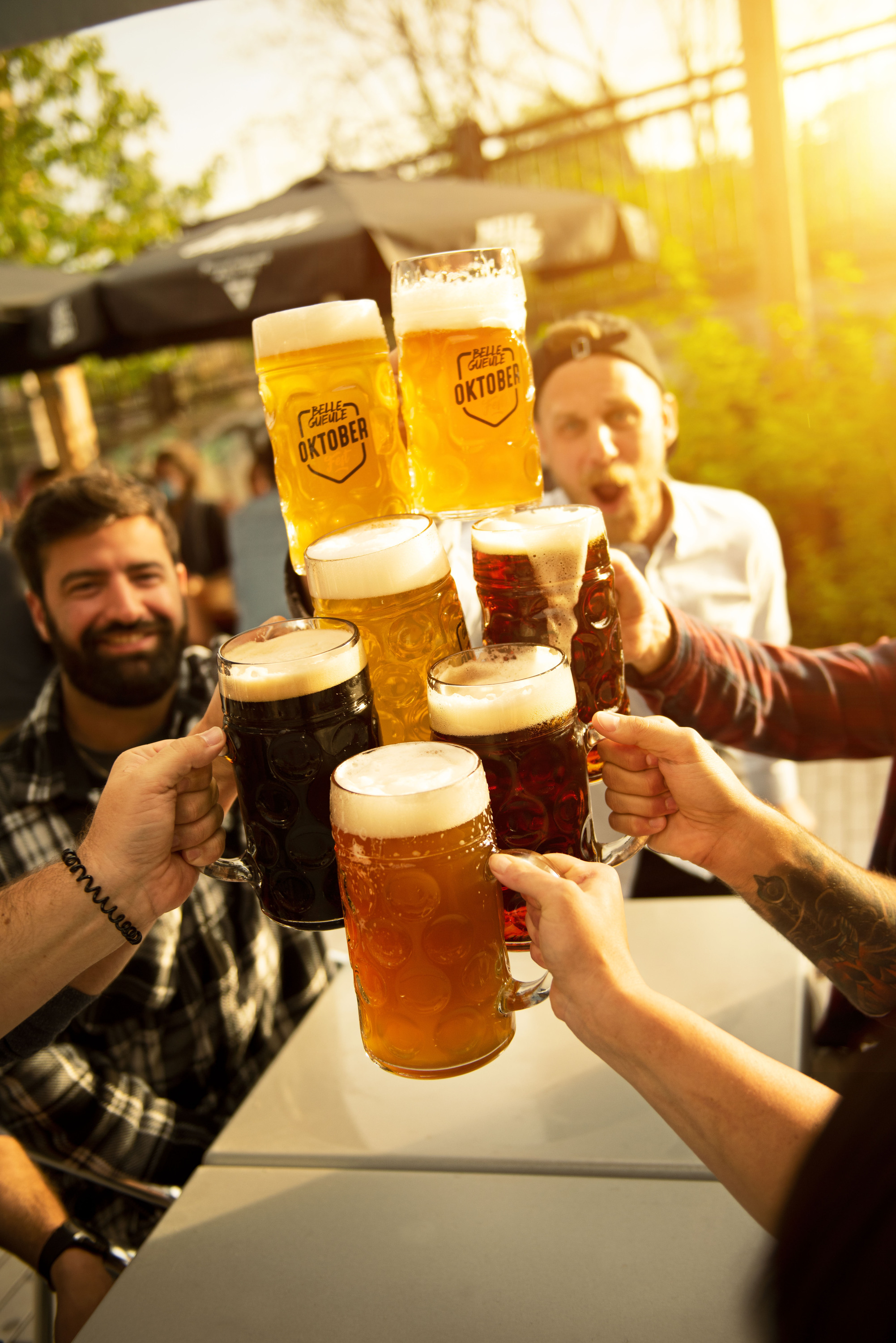 Some may think of Belle Gueule as one of their go-to dep beers, but it's more than that: The taps here from Brasseurs RJ will be flowing with beers made with German, Polish and Czech brew styles in addition to a menu with Quebecois brewers' creations from places like Isle de garde, Silo, Mellön, Le Trèfle Noir, Brasserie Dunham, Griendel, La Confrérie Artisans, Gallicus, L'Espace public, Le Prospecteur, Maltstrom and Les Grands Bois.
No Oktoberfest is complete without German eats, and the microbrewery is coming out swinging with traditional eats like german bratwurst hot dogs (and vegetarian options), sauerkraut, potato salads, and traditional pretzels from Automne Boulangerie.
Long story short: It'll be a must for beer lovers.
The first edition of the Belle Gueule microbrewery's Oktoberfest will take place at the Aux Quartiers Belle Gueule from September 23 to October 2 at 5579 Christophe-Colomb Avenue, open every day from 4 p.m. to 11 p.m. (with the kitchen closing at 9:30 p.m.). Check out the event on Facebook here.