The day Dino Angelo Luciano first set foot in Montreal in September 2017—a few days after taking home the title of Master Chef from the MasterChef US TV program—he knew that one day he would open his restaurant there.
After subsequent trips to Montreal—plus some video content you'll find here and there on YouTube—where he quietly introducted and seduced Montrealers with several pop-ups, he finally decided to settle down in the city and create Le Mariachi, a restaurant focused on Californian street food-forward approached to Mexican cuisine.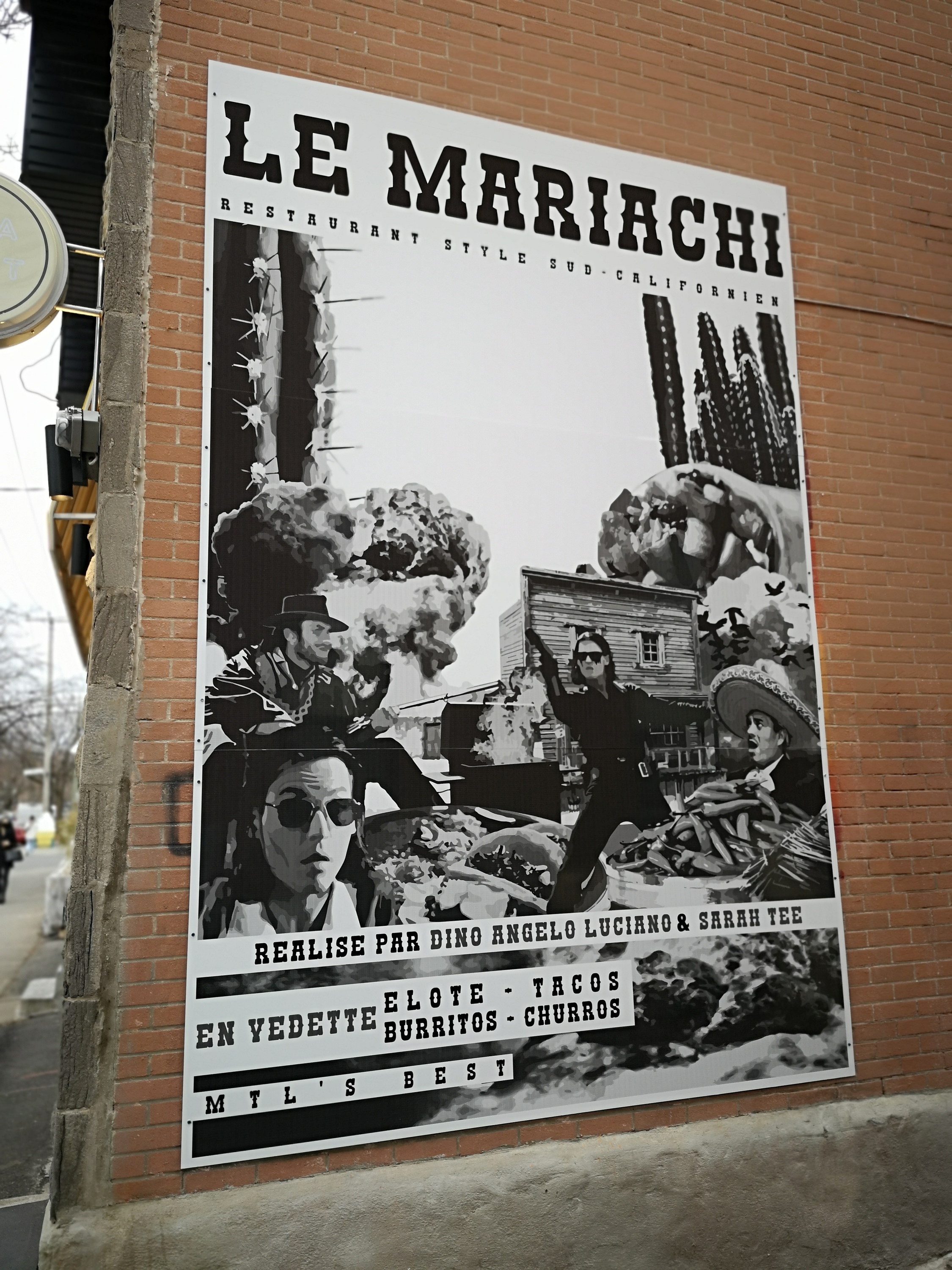 "For me, the best Mexican fusion street food can be found in California... and from my first stay in Montreal, I first saw the open-mindedness of Montrealers, but above all, I couldn't find any place to fill me up," says Dino Angelo Luciano told the Time Out Montreal team during a visit at the restaurant in Little Italy.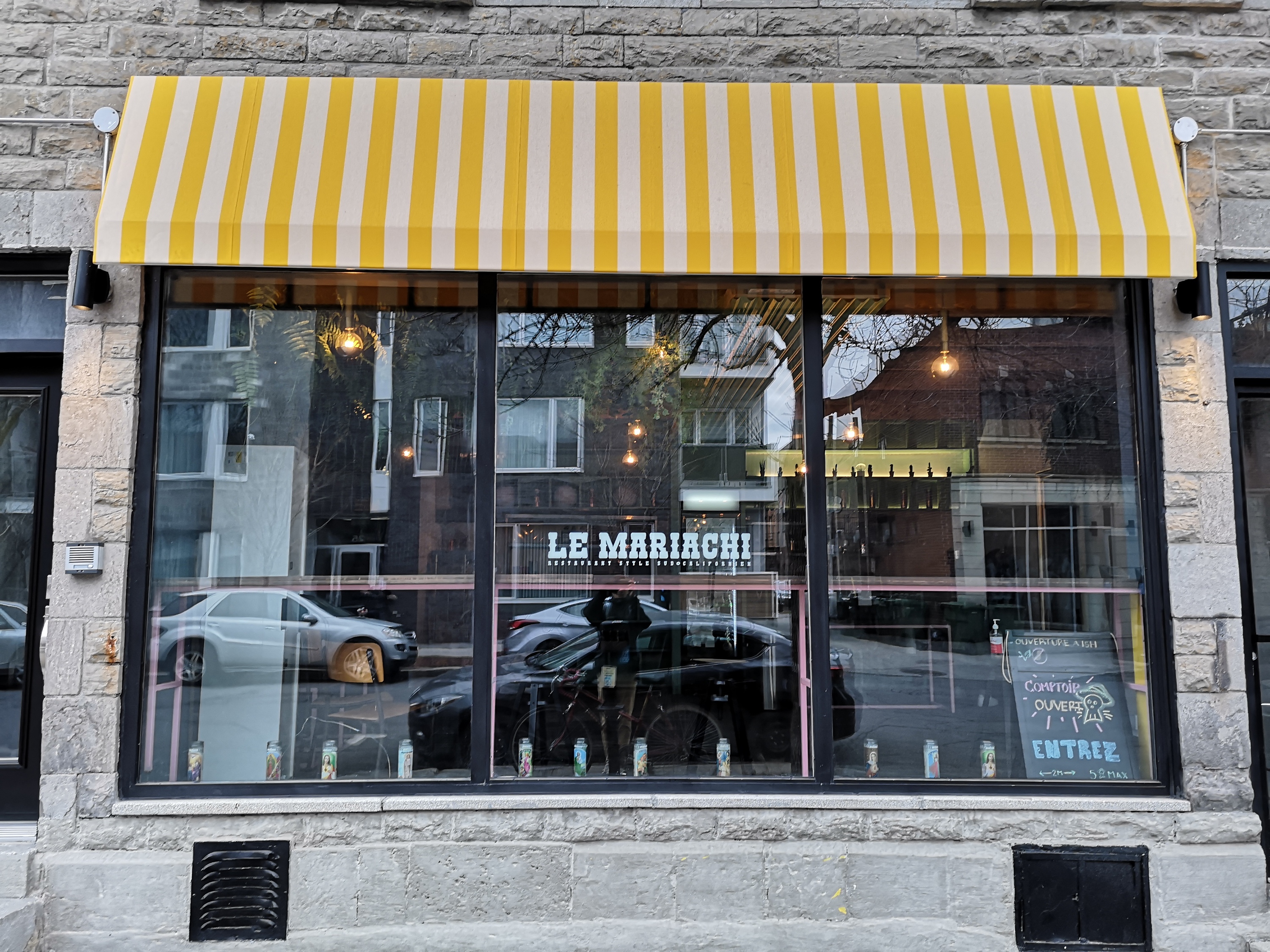 Restaurants, as Luciano said, failed to fill him up because of the chef's preference—as well as Le Mariachi's other chef and partner Sarah Tee (Bowhead, Umami Ramen)—on vegan food. While the Gourmet Rabbit (Luciano's online moniker) has produced a lot of work around plant-based eats, he doesn't want to make it his trademark. "I want people to come here because our food is good and is unique to Montreal," Luciano explains. Everything's homemade here, from Le Mariachi's vegetable proteins to its tortillas, with seasonal quality ingredients.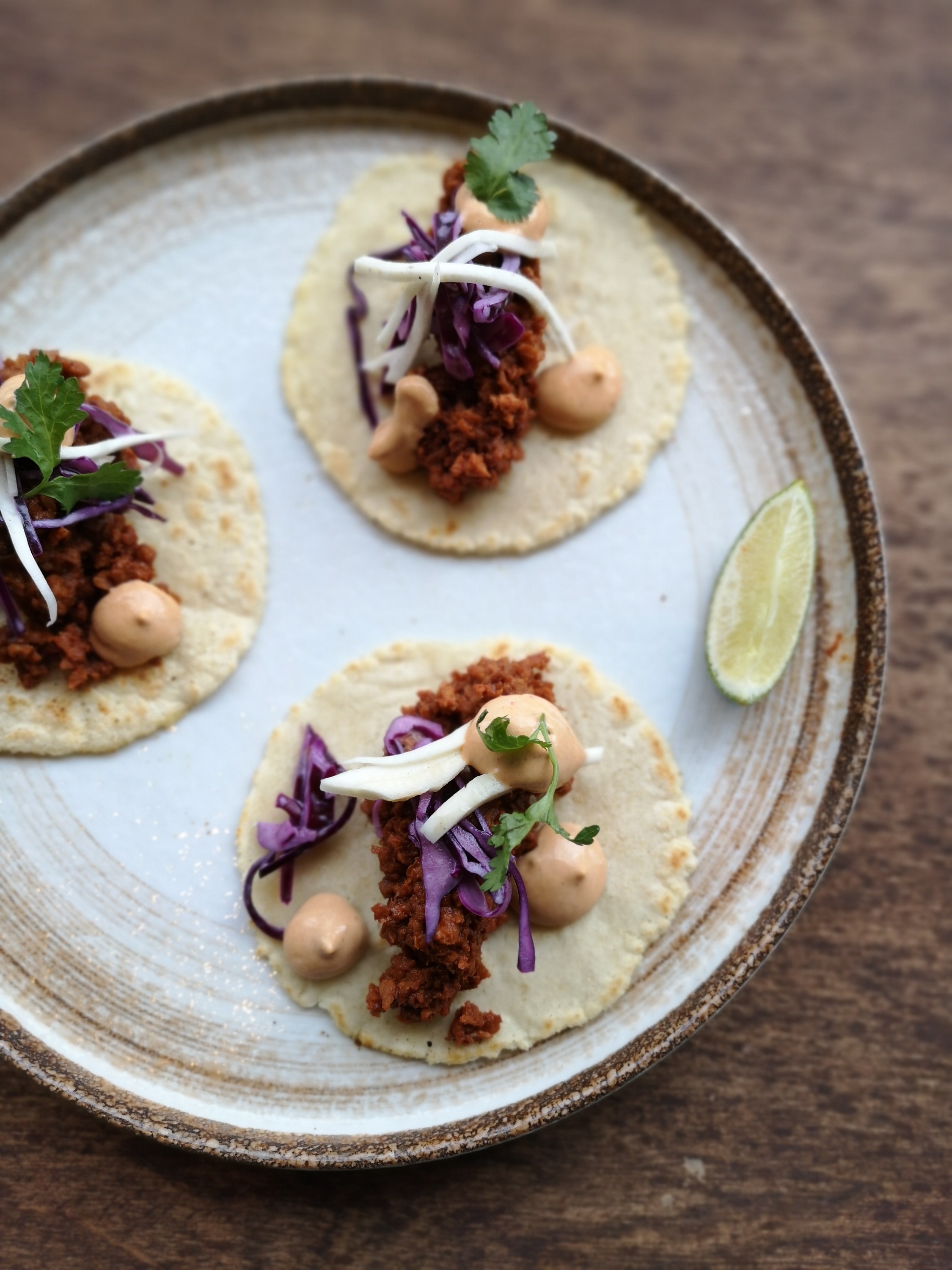 For the moment, the duo are working on a "chorizo" made from soy protein, an "asado" made from wheat and soy, as well as "calamari" made from marinated and fried oyster mushrooms. Technique goes on full display as well, as that calamari gets placed in a taco with a tomato-based romesco sauce, chimichurri cream, daikon and marinated coleslaw. There are also some satiating burritos, including a "perfect for a day after waking up", which the chefs make with black bean purée, sweet potato fries, guacamole, chipotle cream and corn.
That said, that's only a snapshot, as the menu changes over time. Moreover, the chefs have equipped themselves with a vertical spit that they will use exactly like the traditional Al Pastor meat for tacos or shishtaouk—the only that's different is that meat won't be present. Eventually there will be several specialties offered for weekend brunches, including chilaquiles and breakfast burritos—something you simply don't find that frequently in Montreal.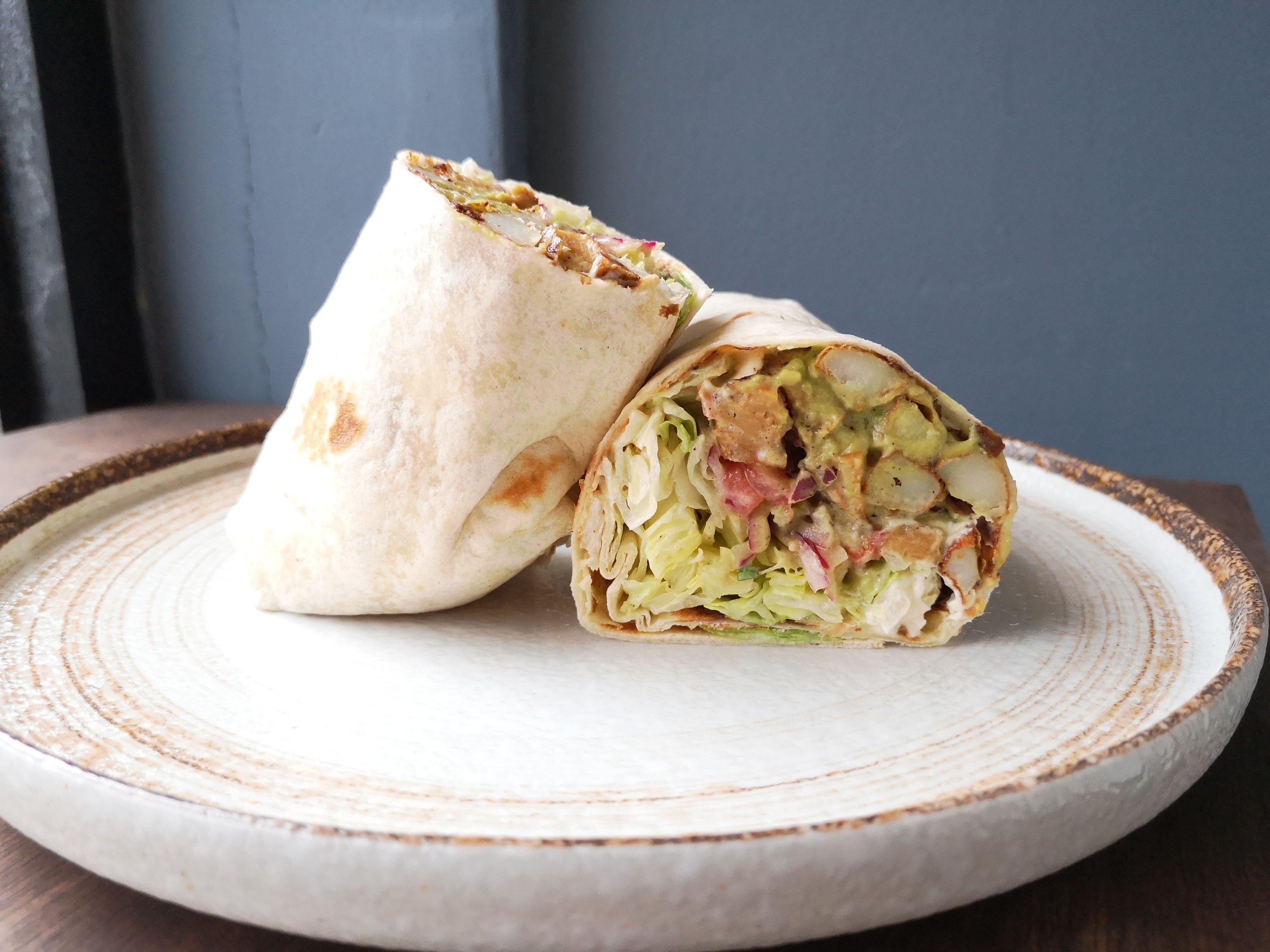 Le Mariachi is located at 26 Rue Bélanger, open Wednesday to Friday from 3pm to 9pm and Saturdays from 1pm to 10pm. Follow them on Facebook or Instagram from menu updates and news as they come.
This story was translated from the original French version on Time Out Montreal by Tommy Dion.
If you liked that story, follow @TimeOutMontreal on Facebook, Twitter and Instagram for more news and good vibes from Montreal.
The latest from Time Out Montréal
- New Vietnamese cantine Dat Aliis opens in Little Italy with fresh takes on classics
- Hochelaga's new microbrewery Mutoïde has takeout beer to get us through the rest of 2020

- Free parking across the island of Montreal begins tomorrow, lasting until December 31

- Bar Le Ritz PDB will not have to pay the fine for a noise complaint lodged in 2019

- Bouillon Bilk alumni open La Canting, a new East Asian restaurant in Pointe-Saint-Charles