Summer's not over yet, Montreal, but there's only so much time before we can enjoy some picnics by the water in some of the city's most beautiful locales for outdoor dining. Better yet, how about a full meal that barely breaks the bank?
Chez Layla is a newly-revamped food stall that's been running since the beginning of the summer, an operation that's flipped its menu since last year's grilled flatbreads. This year, it's all super cheap items where buying up the whole menu is $65 before tax a tip, or $35 to $40 for two dishes, two salads and dessert to round it all out.
View this post on Instagram
"It's comfort food, it's cheap food. It's hard times right now, so we want to give something that soothes the soul and helps deal with the everyday stress of everything that's going on right now," says the project's chef Chris Rogan, previously of Satay Bros. in Saint-Henri (and located next to the stand at the Atwater Market).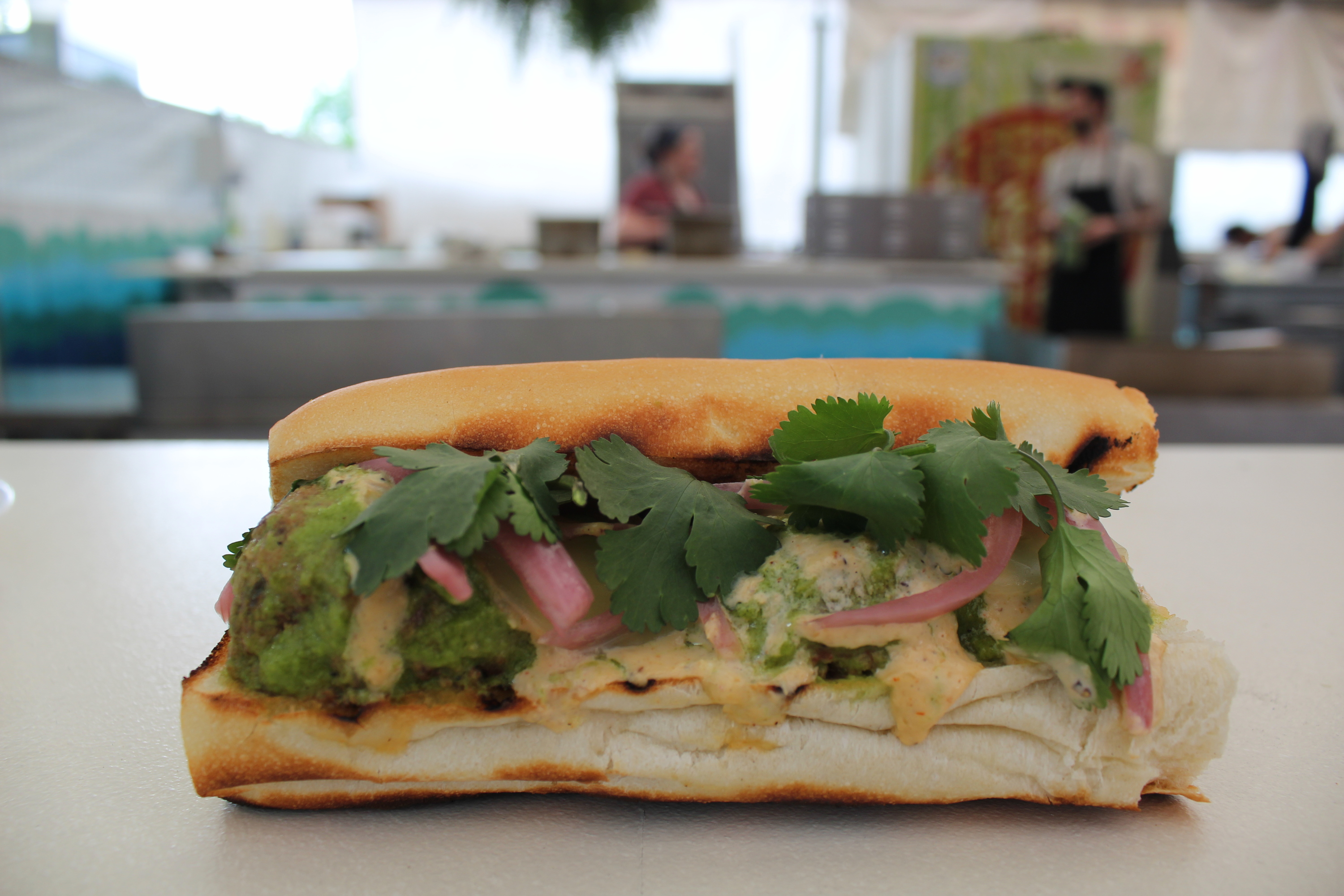 Rogan's done a bunch of stints at Italian and French bistros prior to his work at Satay, so he's bringing a bit of a chef's touch to fast casual eating.
On the menu, there are sub sandwiches with basil pesto meatballs or grilled veggies and halloumi, piled plates of grilled chicken, fresh salads of pumpkin seeds and house ranch on slaw, sweet potato wedges with sausage crumble, house-pickled peppers and a lime sour cream—plus hibiscus lemonade and their own strawberry shortcake for dessert.
"It's seasonal with core items. It's our first kick at the can... just trying to keep everything really cheap. People are loving the food, and there's a lot of returning customers."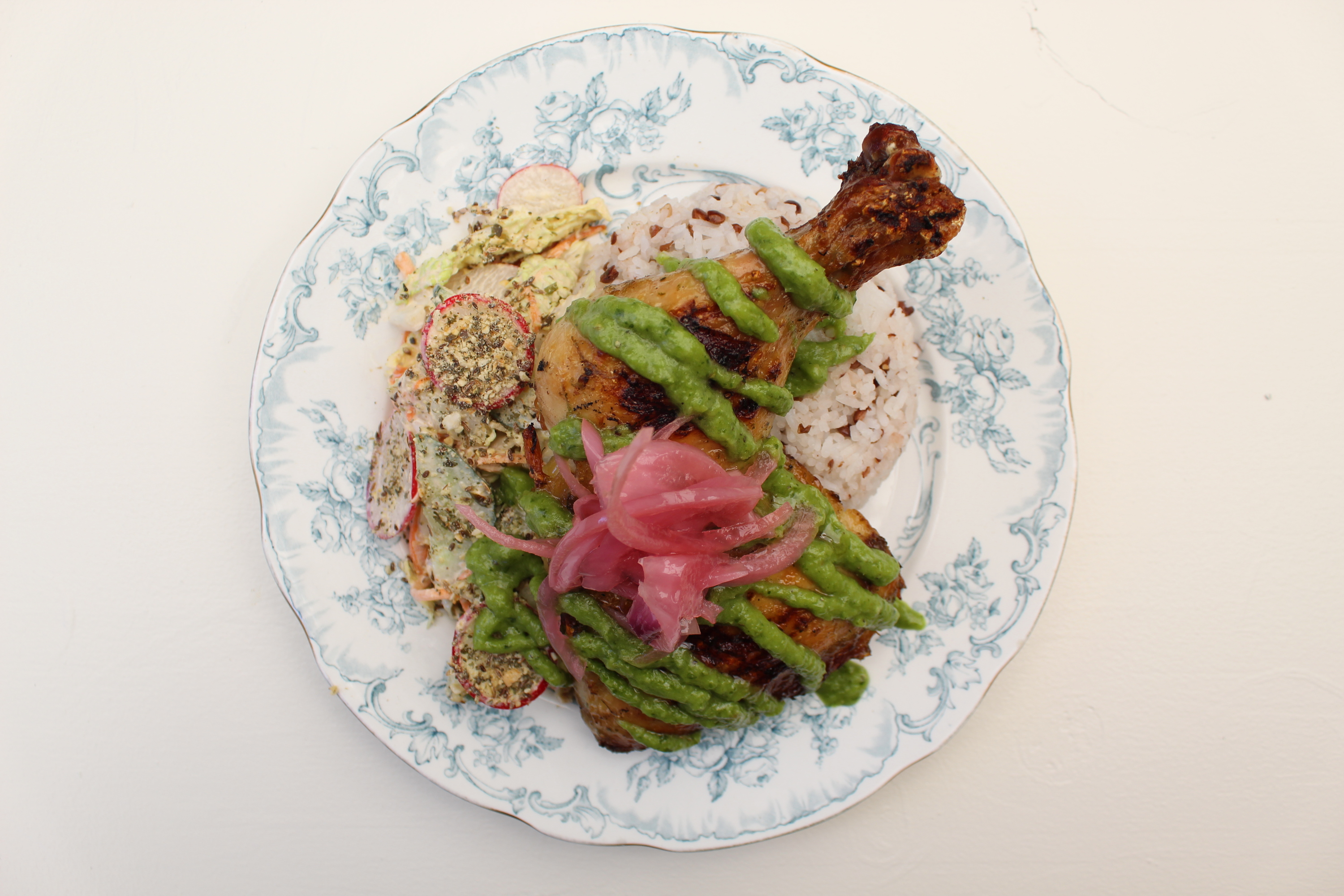 It's definitely cheap. The most expensive thing on the menu goes for $12, and that's one of three plates with either grilled chicken, seasonal vegetable curry or the meatballs used in the subs.
As for new menu items that are seasonal, Chez Layla's always worth corn served on the cob and dressed in crispy rice, mayo, paprika and cayenne oil and seasonings.
There's still time this summer to enjoy it, as all open-air eateries at Atwater are planned to close sometime in early October.
Get it while it's hot.
Most popular on Time Out
- Montreal is now home to the world's largest urban rooftop greenhouse and farm in the world

- Huge marionette performances are taking to the streets every weekend in Verdun

- A drive-thru poutine festival begins today and it's running all weekend long

- Laval's got a gorgeous new Vietnamese spot for street food and towers of beer, 123 DZO

- Get a look inside Kamúy, Montreal's new pan-Caribbean retaurant from Paul Toussaint