Opening in the last week in Hochelaga, the pizza and milkshakes slingers at Les Garnements seems to have arrived just in time for a city that's plunging into a second complete lockdown with new curfew measures. If there was ever a time to try out eating pizzas given a touch of food dye and then topped with stuff like poutine or fried cheesesticks, followed by some boozy milkshakes? This is it.
Coming from Guillaume Maillé of MTL Bar, Marc-André Plante (Huis Clos, La Grenade, Madame Smith and MTL Bar) and Dave Tremblay (the chef at Madame Smith), the restaurant is named for the concept's childlike and playful approach to food ('garnements' are rascals in English).
The menu's full of options that throw caution to the wind, including as many out-there options—'La Punk' that's topped with poutine, the 'Pizza Kimchi' topped in kimchi and an egg, and 'Poulet Fromage Kentucky' that's got fried chicken bites come to mind—as there are more recognizeable pies with vegetables or prosciutto and burrata.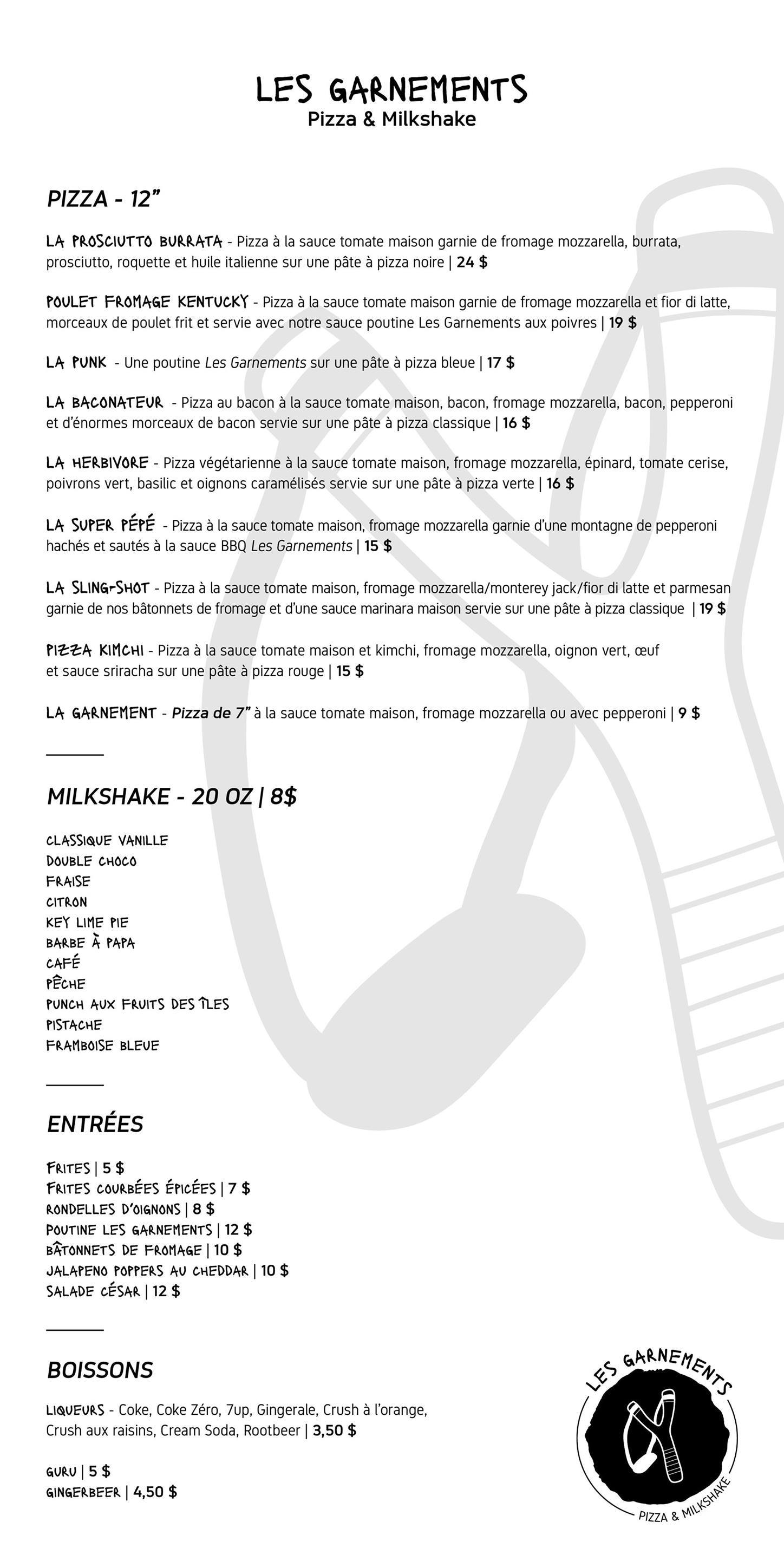 "We wanted to take that theme to the limit," the owners told Time Out Montreal in an interview. "The milkshakes were therefore the beverage of choice. Being used to creating cocktail cards, we wanted to use our knowledge of mixology and apply it to our milkshakes." They're also selling boozy sodas from the Quebecois company Baron Artisanal.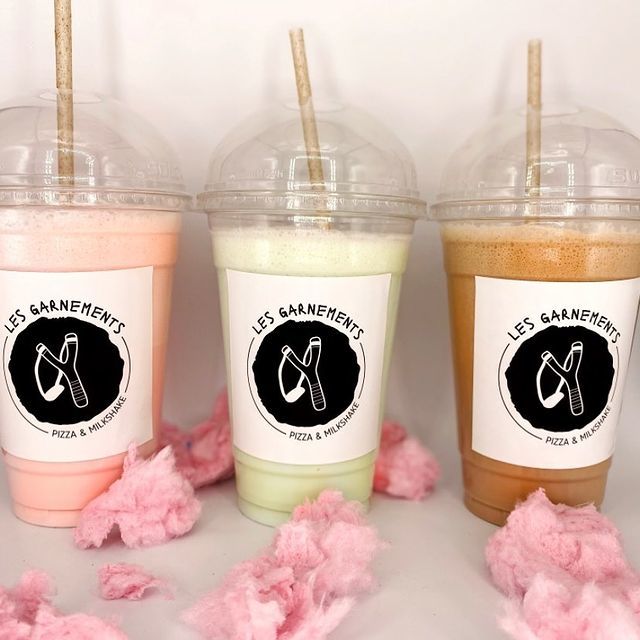 View this post on Instagram
At this point we're assuming Montrealers want to know: Why coloured pizzas? I assure you, it's 100% natural," Maillé told Time Out Montreal. "We use natural dyes for the dough. It doesn't change the taste, but it makes our pizzas fun and appetizing for the eyes." By working with Madame Smith's chef Dave Tremblay, their team "turned this crazy idea into a project. We did tests, developed the menu and found the identity (we needed)."
Les Garnements is located at 4061 Ontario East for takeout and available for delivery via Uber Eats and DoorDash from Tuesday to Sunday, 4:30pm to 10:30 pm. The restaurant told Time Out Montreal that, customers can get a free Milkshake with all pizza orders picked up in person for a limited time. Follow them on Facebook and Instagram for more info.
The latest from Time Out Montréal
- Montreal is going through a sandwich renaissance right now

- The best things to do during Montreal's lockdown (without breaking curfew)

- Montreal's lockdown has been expanded with a month-long "shock therapy" curfew this Saturday

- Here's why this Verdun ice cream and pastry shop, Alice & Theo, is our latest obsession in Montreal

- Downtown Montreal's Japanese omakase dining theatre Okeya Kyujiro opens this Friday (PHOTOS)