Created by entrepreneurial duo Cynthia Polanco and chef Edouard Albert Archer, The Rolling Pop-up is a a mobile shop offers a new kind of experience to Montreal by combining botany and gastronomy.
It's a small caravan loaded with plants and dishes and drinks prepared the same day by Chef Archer—also known as the dancing chef of Montreal—that travels the streets of Montreal with the mission of bringing some good vibes and good food to the city.
A first for Quebec—or anywhere else for that matter, last we checked—the idea came to the owners during the first weeks of the city's lockdown back in March, when the province stayed indoors with only immediate roommates and/or family, plus a lot of stress. If anxiety and confinement are still part of our daily lives, The Rolling Pop-up is looking to alleviate some that that by bringing happiness and comfort to your doorstep in the form of warm food and a new green buddy.
People are looking for small pleasures on a daily basis, and feel a need to reconnect with nature.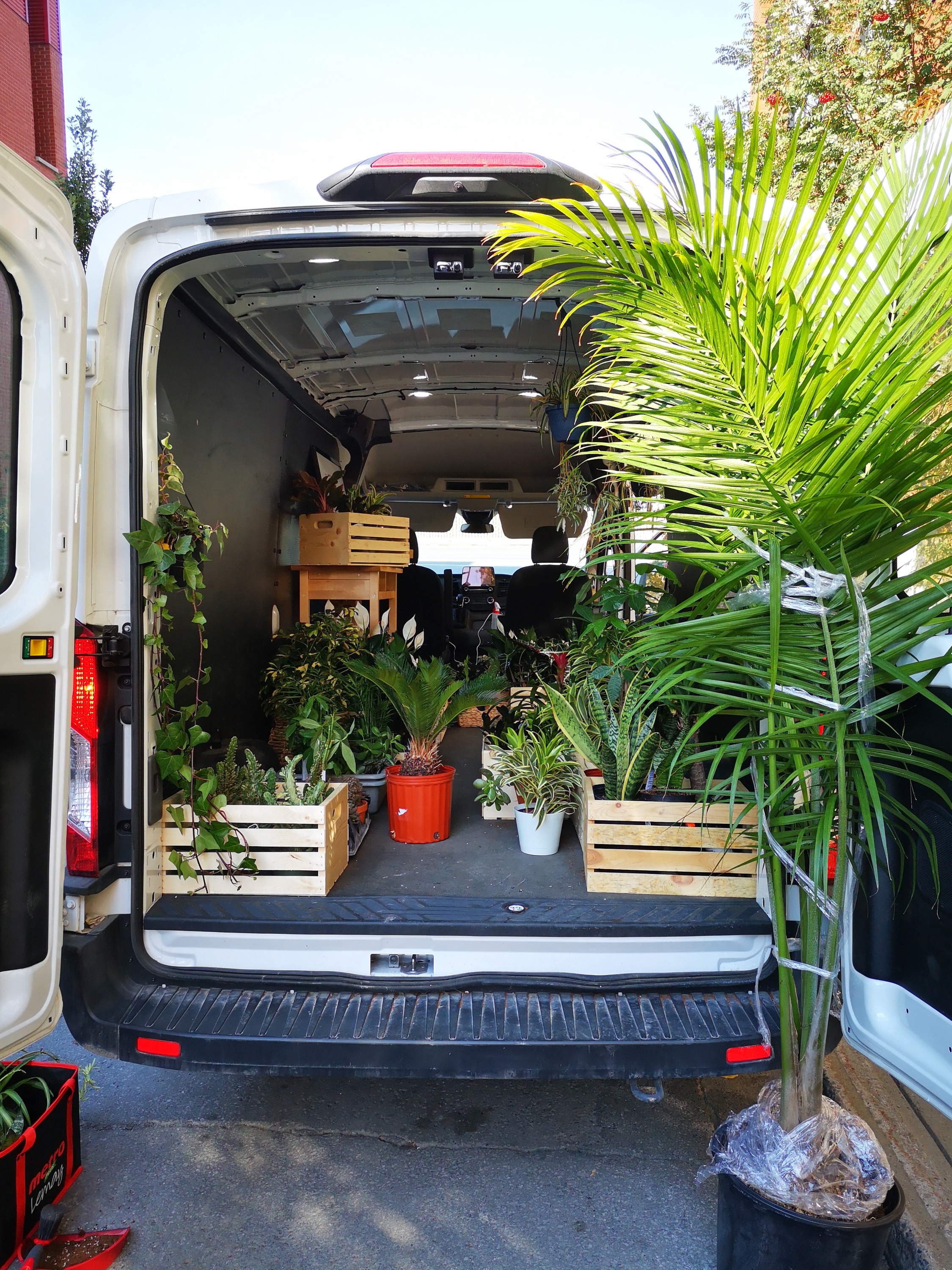 "People are looking for small pleasures on a daily basis, and feel a need to reconnect with nature," Polanco told Time Out Montreal. A seasoned entrepreneur and co-founder, she said she and her business partner "wanted to create an experience where those needs are met, without the anxiety of going out in a public place."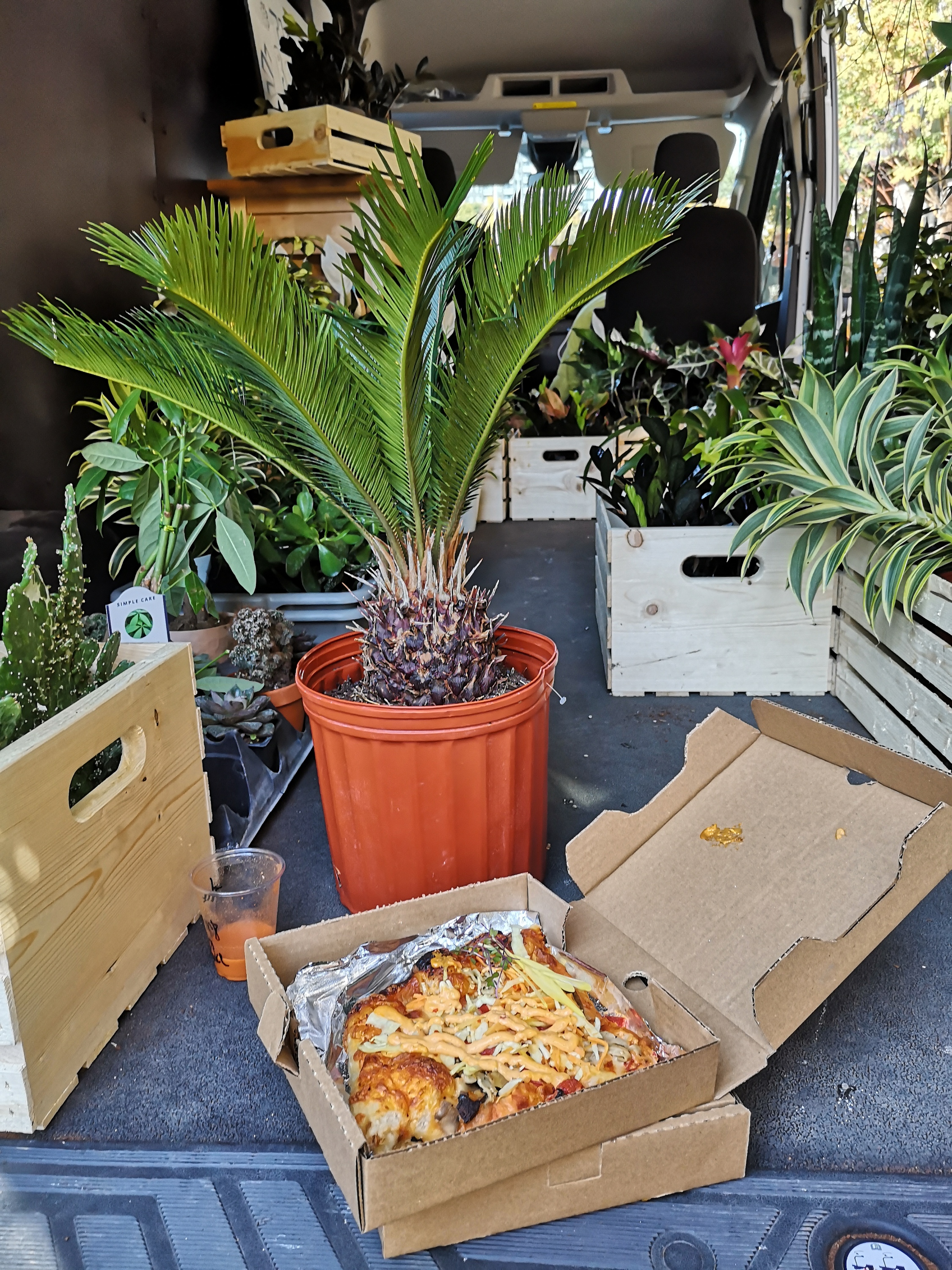 The Rolling Pop-up experience begins when you reserve a plant via their Instagram page, where the inventory is updated daily. Each delivery window is announced a few days in advance, as is the time slot for their visit to your home, in a private Instagram message. As for knowing when your delivery has arrived, you just have to open your ears to hear the arrival of the van playing some upbeat music.
Between dance steps, chef Edouard brings out a selection of plants, prepares your coffee / tea / detox juice and the dish for the day (included in the experience), while Cynthia invites you in. To make customers comfortable, and to make the experience safe, customers can do their shopping in peace with a coffee in hand.
Each trip is different (the inventory of plants and the menu changes frequently), but the most important ingredient will always be the intent behind it: Personalized service, unparalleled support, and some after-sales service that lasts for several weeks… "Love for our work and for people is what defines us as entrepreneurs," explains Cynthia.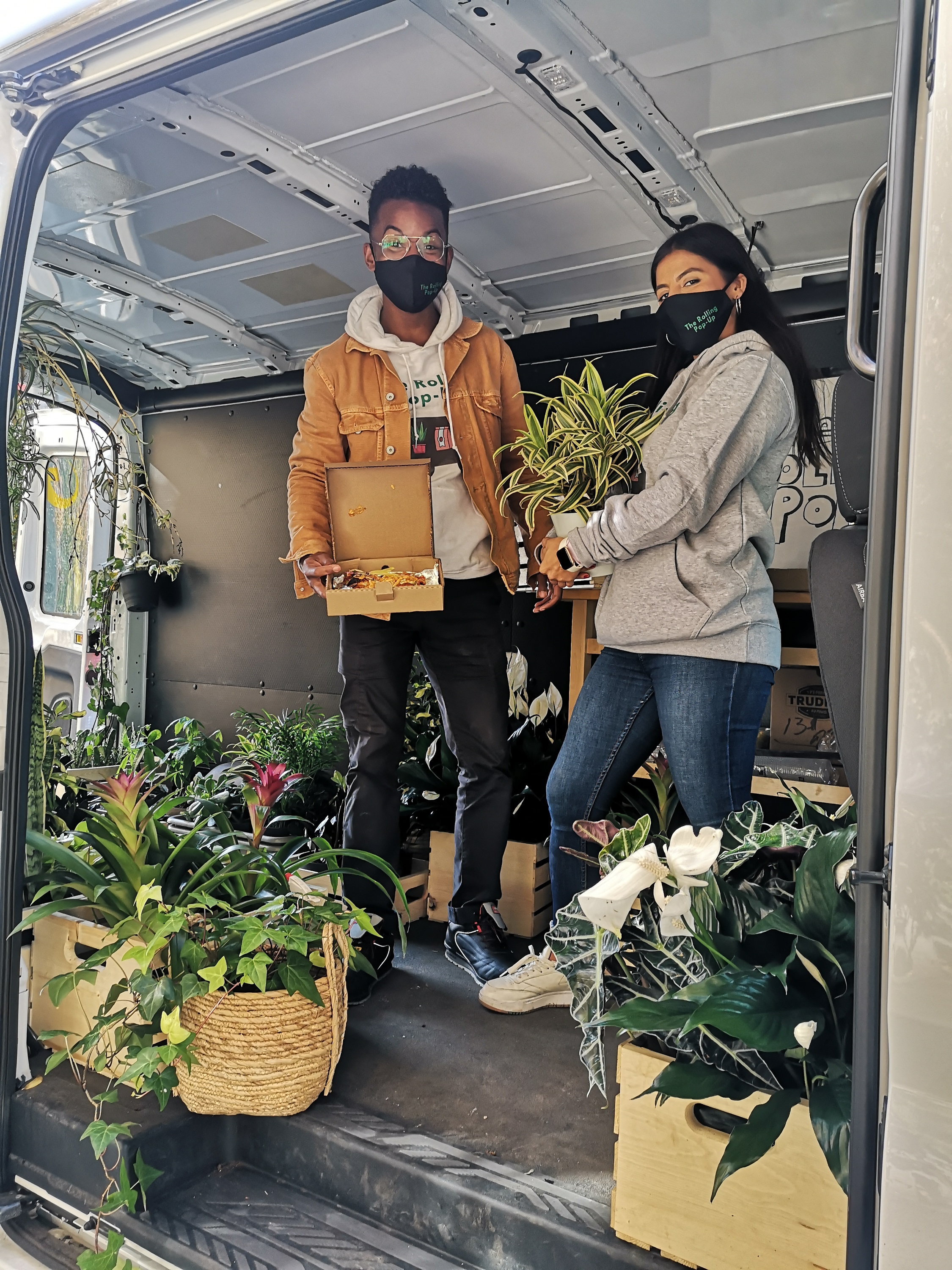 The idea of ​​having a storefront is not inconceivable for the operators, but for the moment and given the growing demand, they want to focus on keeping things rolling. In the event that the COVID comes to an end in the (near? distant?) future, the company is well-established, and Cynthia and Edouard won't stop there. "With so many projects and ideas on the go, this won't be the last you've heard of us," Polanco adds.
Here are the basics for The Rolling Pop-up:
To live the experience "at home" a minimum purchase of $100 is required.
The price of the plants varies between $16 and $500.
After your purchase, advice regarding plant care like watering, sunshine and other useful information concerning your purchase is offered.
Both novice and expert plant parents are welcome.
They offer to follow-up on your purchase few weeks after your purchase of a plant to see how things are going and if you have any questions.
There's a possibility of getting deliveries to the North Shore and the South Shore for an additional cost and in accordance with government rules around red zones.
The experience is safe: After each visit, the entire truck, as well as the plants, are disinfected.
Masks are required for customers entering the truck one a a time.
All meals are prepared by Chef Archer (an ITHQ graduate) and are vegetarian.
Follow the activities of the Rolling Pop-up and book your experience here.
This story was translated from the original French version on Time Out Montreal by Tommy Dion.
If you like that story, follow @TimeOutMontreal on Facebook, Twitter and Instagram for more news and good vibes from Montreal.
Most popular on Time Out
- Montreal unveils its design for an urban forest in the middle its downtown core

- The US-Canada border will remain closed to non-essential travel until November 21

- The Plateau's New Lebanese Café Chez Téta is Firing Up Manakish in an Imported 1.5-Ton Oven

- This map tracks which areas of Quebec are hitting a fall foliage peak

- Famed Montreal taco truck and restaurant Grumman '78 is closing its doors