It's been three years since UNIQLO Founder and CEO Tadashi Yanai hinted at a Montreal location, but the day has finally arrived: On October 23, Quebec's first-ever UNIQLO location will be opening in the Centre Eaton de Montréal, and Time Out Montreal visited to bring Montrealers a sneak peek of what's in store for them—literally.
This location is the 14th in Canada and the largest, numbering in at 35,000 square feet spread out over two floors. It follows eight openings in Ontario, four in British Columbia and one in Alberta.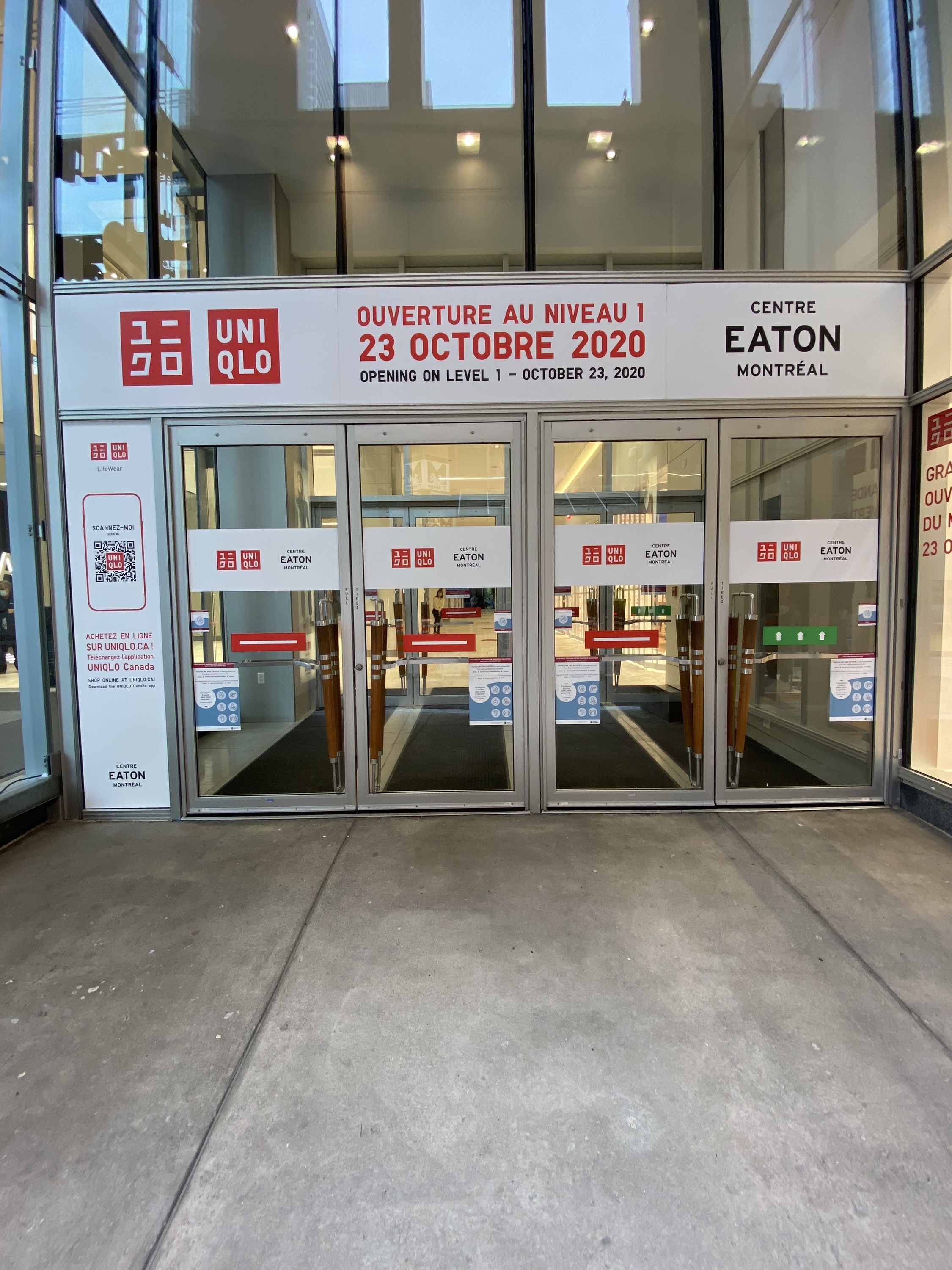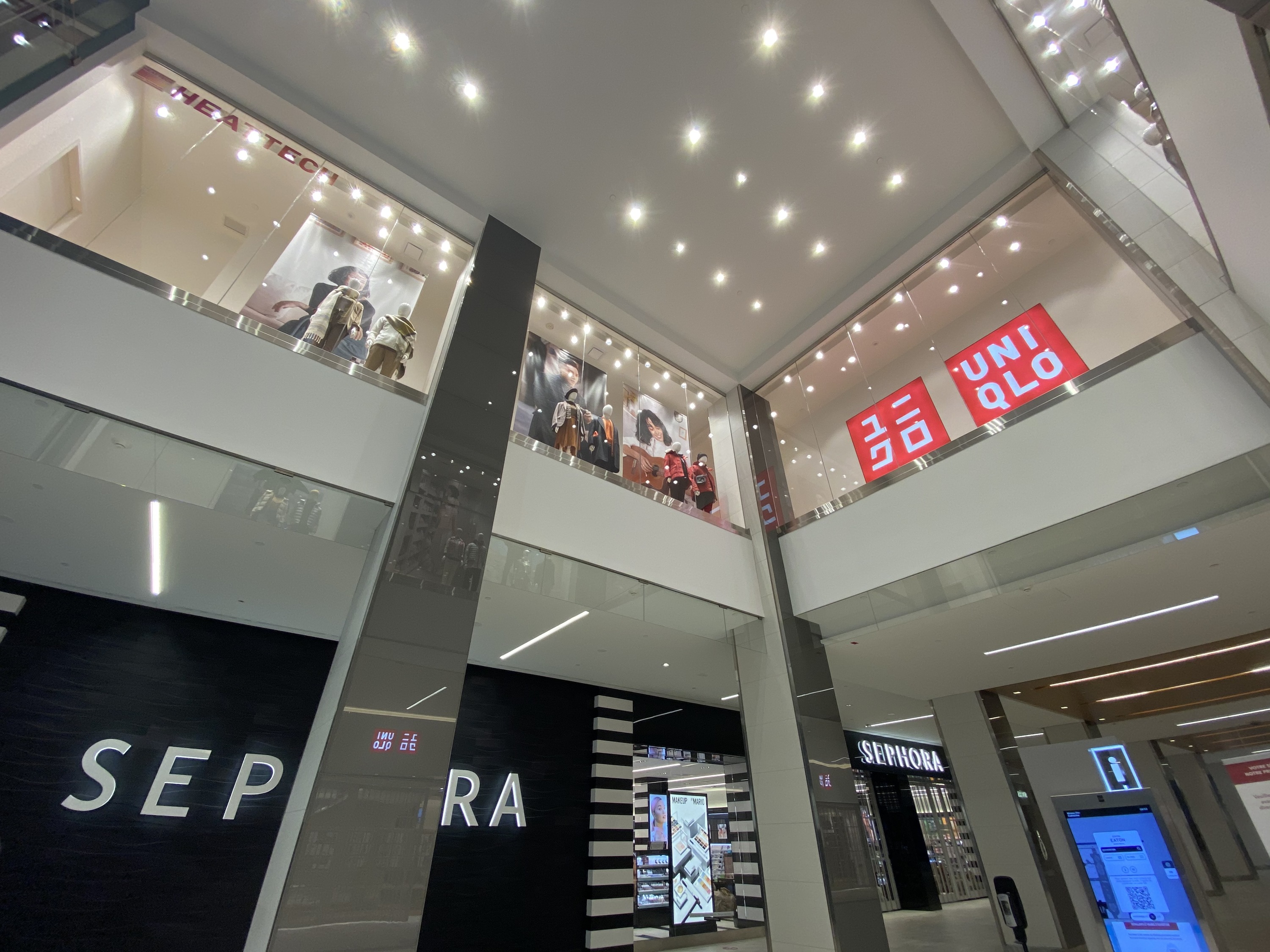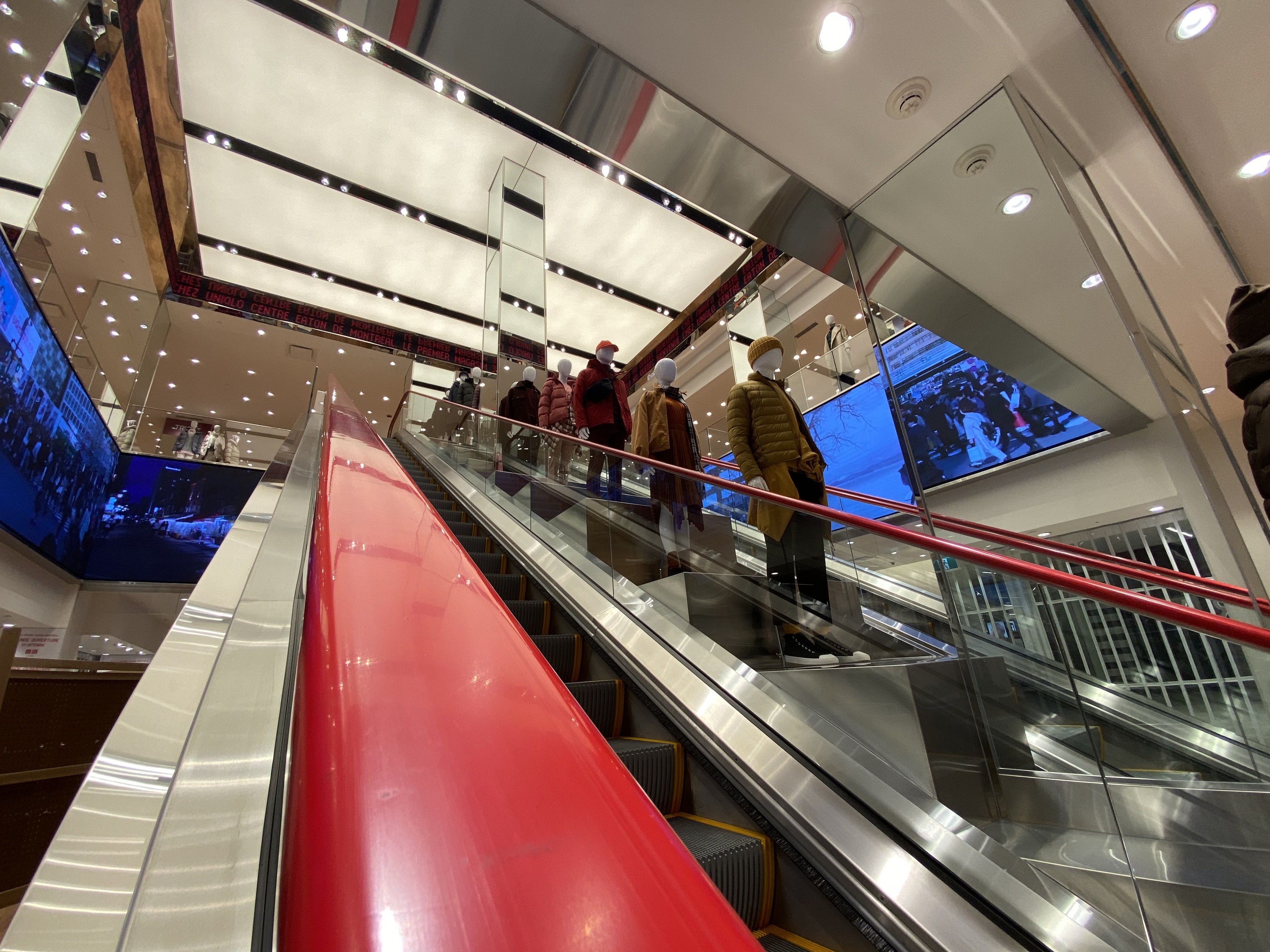 Why is it such a big deal? Any Montrealer who visits without knowing the brand should immediately recognize the quality and styling of the clothing they offer, the natural ease of the shopping and service experience they're known for, the presentation of it all and a sense of innovation and energy to it all.
Most of all, it's the price point: They're generally beating out fast fashion like H&M by about $5 to $10 on items they sell.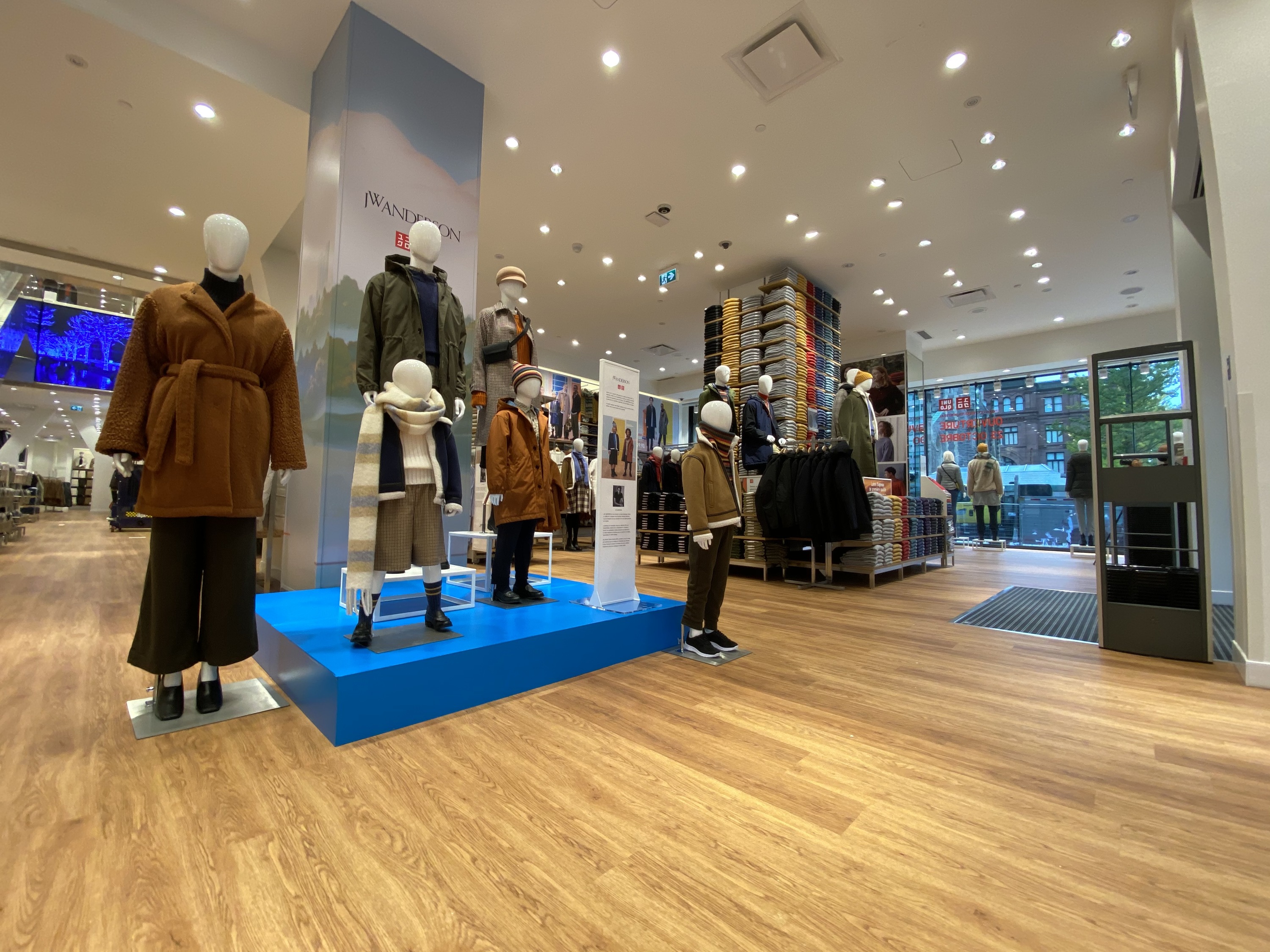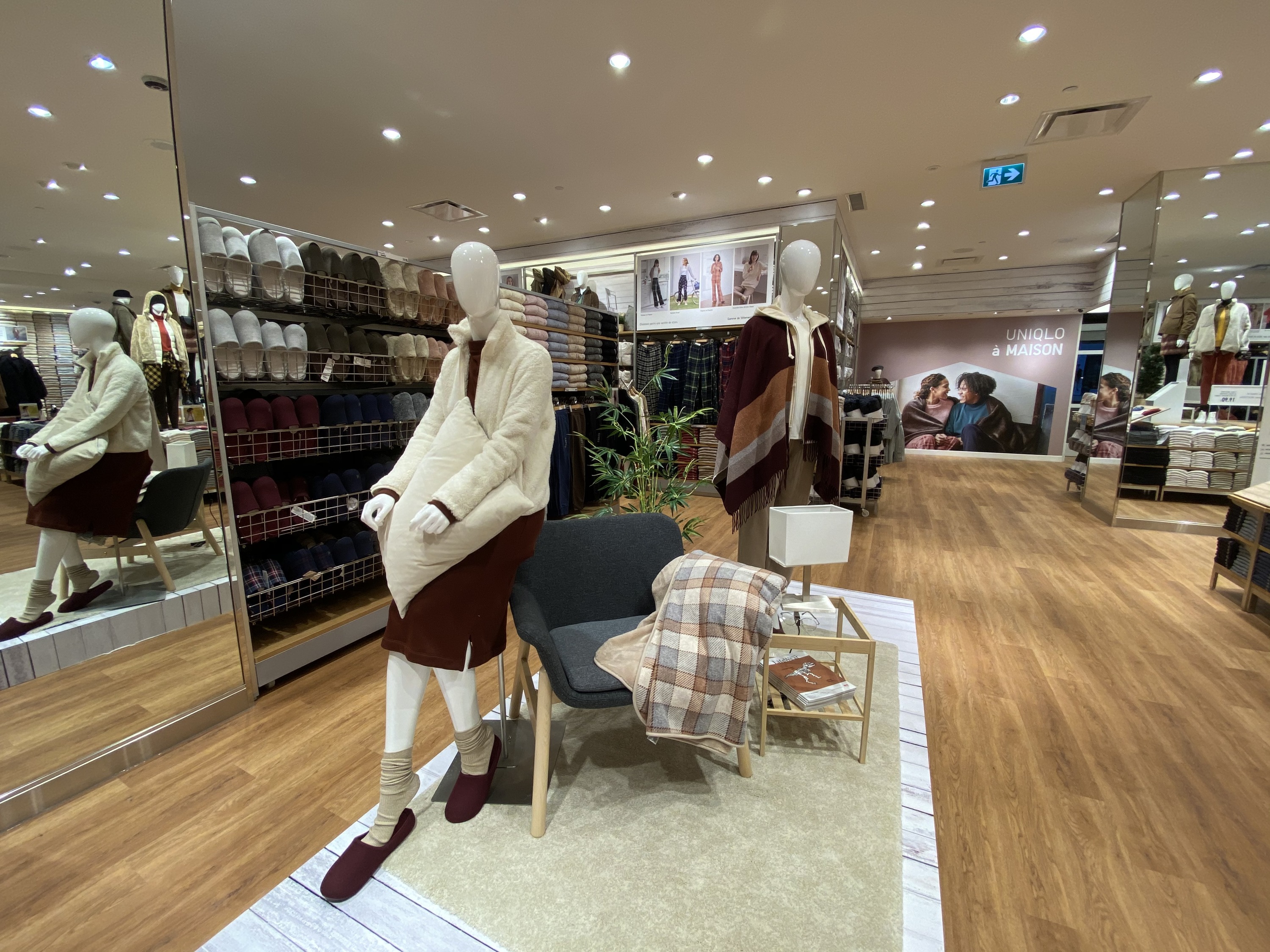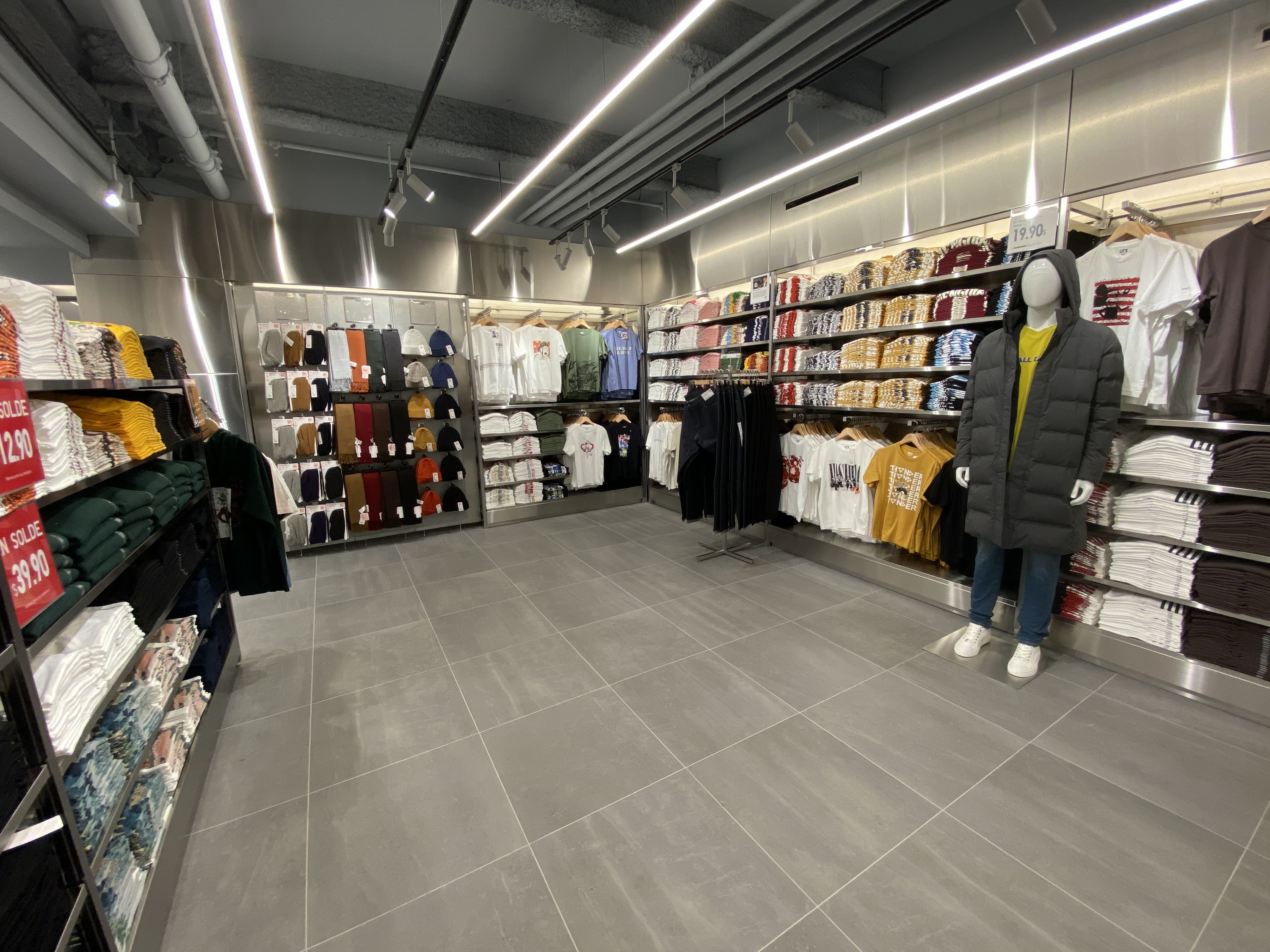 The UNIQLO Centre Eaton de Montréal location is unique from others in how it has "community collaborated areas" that are exclusive to it, says Yuichiro Kaneko, CEO of UNIQLO Canada. Areas of note include one spot for UNIQLO's sustainability initiative called RE.UNIQLO, which recycles used garments and redistributes them "to those in need"; a children's reading area with books from local Montreal bookstores...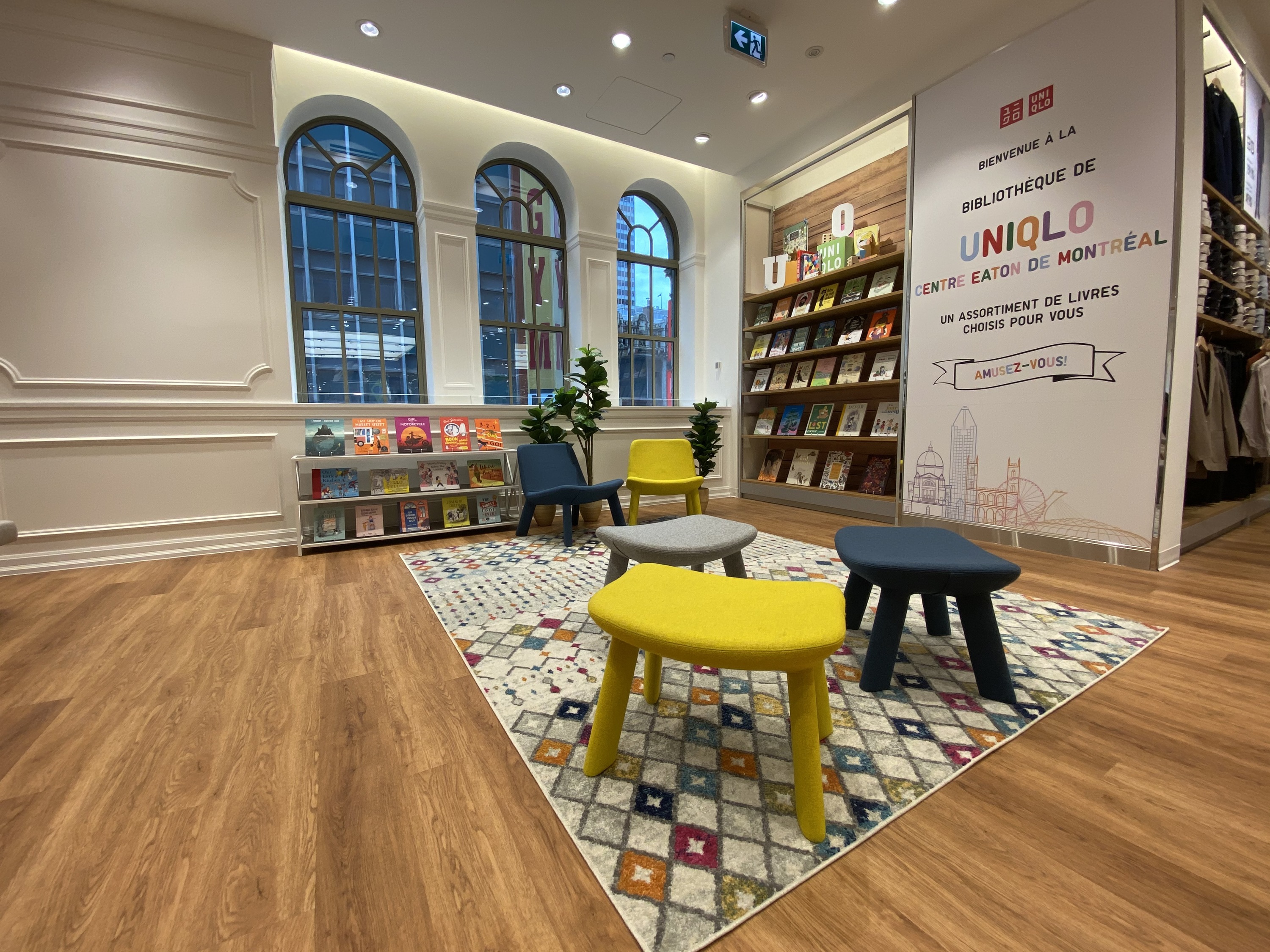 ...and a flower shop display where customers can shop for bouquets from the Montreal floral design studio, Bell Jar Botanicals, up until November 15th.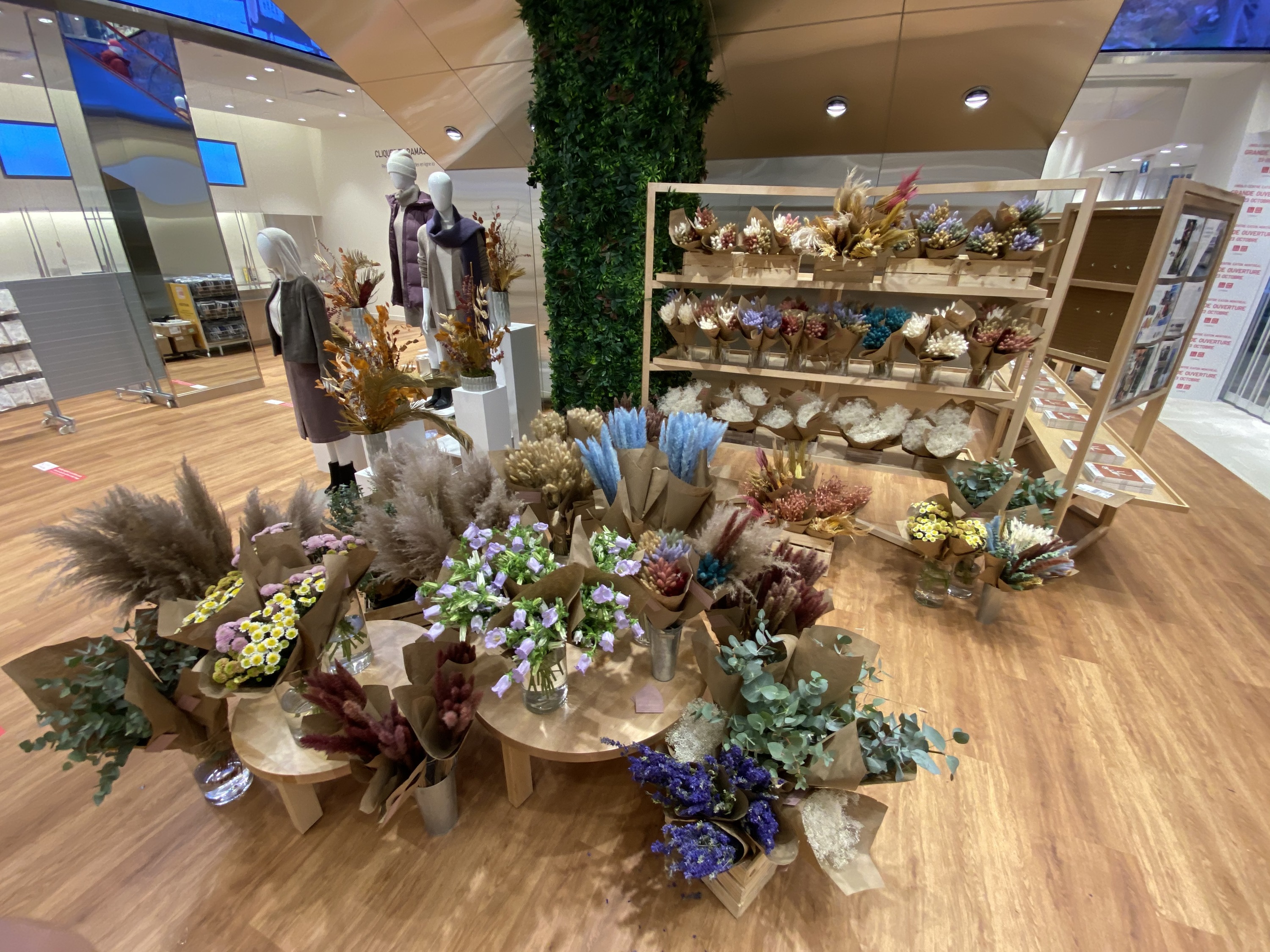 The new UNIQLO location offers the brand's full range for men, women, kids and infants, signature collections like LifeWear (simple, high-quality, everyday wear), Ultra Light Down, Seamless Down, Fleece, HEATTECH , premium jeans and UNIQLO T-shirts.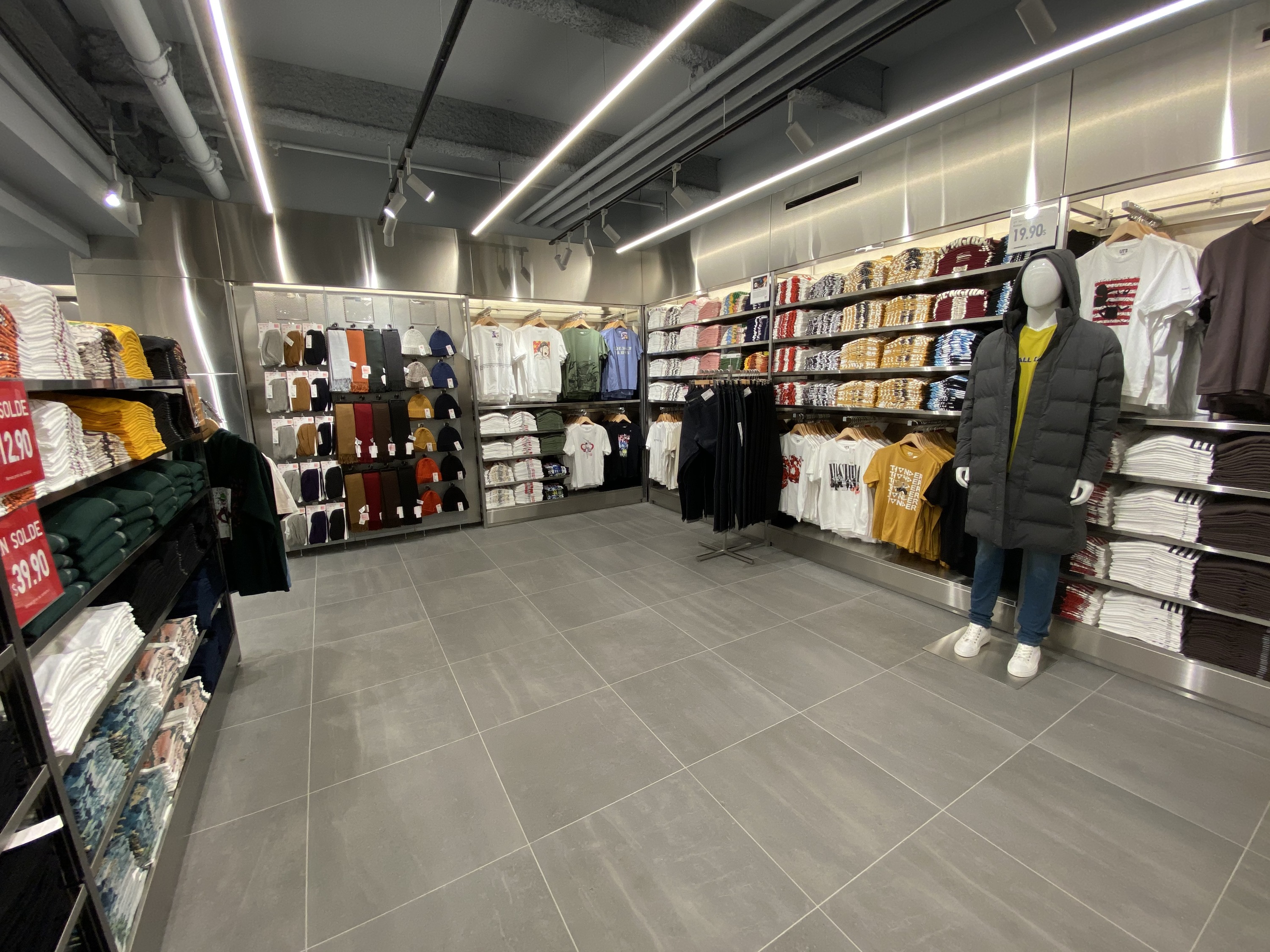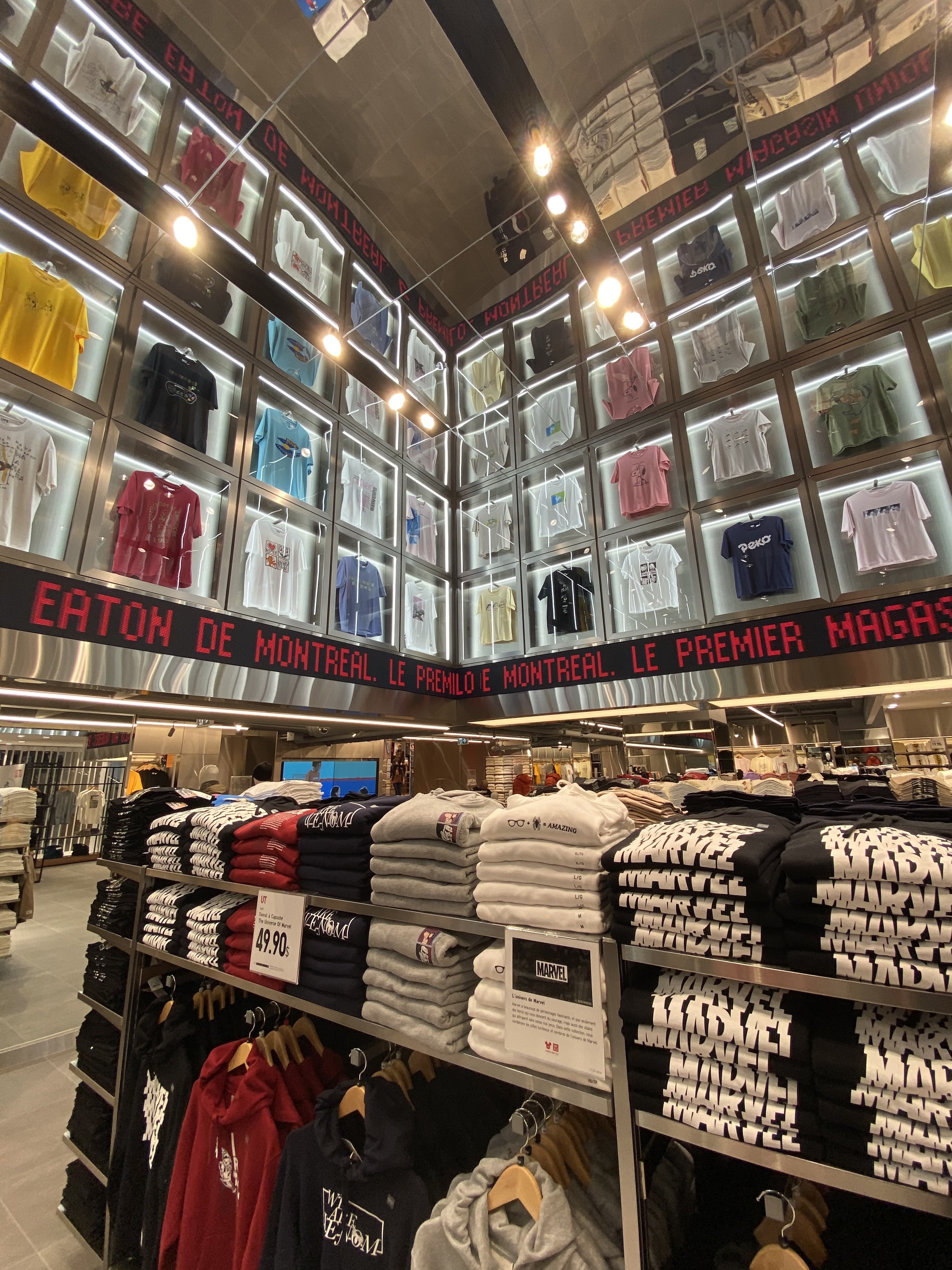 The pandemic has altered the store experience somewhat. Physical distancing will be in place—as is to be expected at any large retailer anywhere—and there's frequent cleaning of high-traffic areas both in the front and back of the store. Hand-sanitizing stations are located at the entrance of the store and at cash registers, and there are acrylic barriers at checkout counters and fitting room counters as well.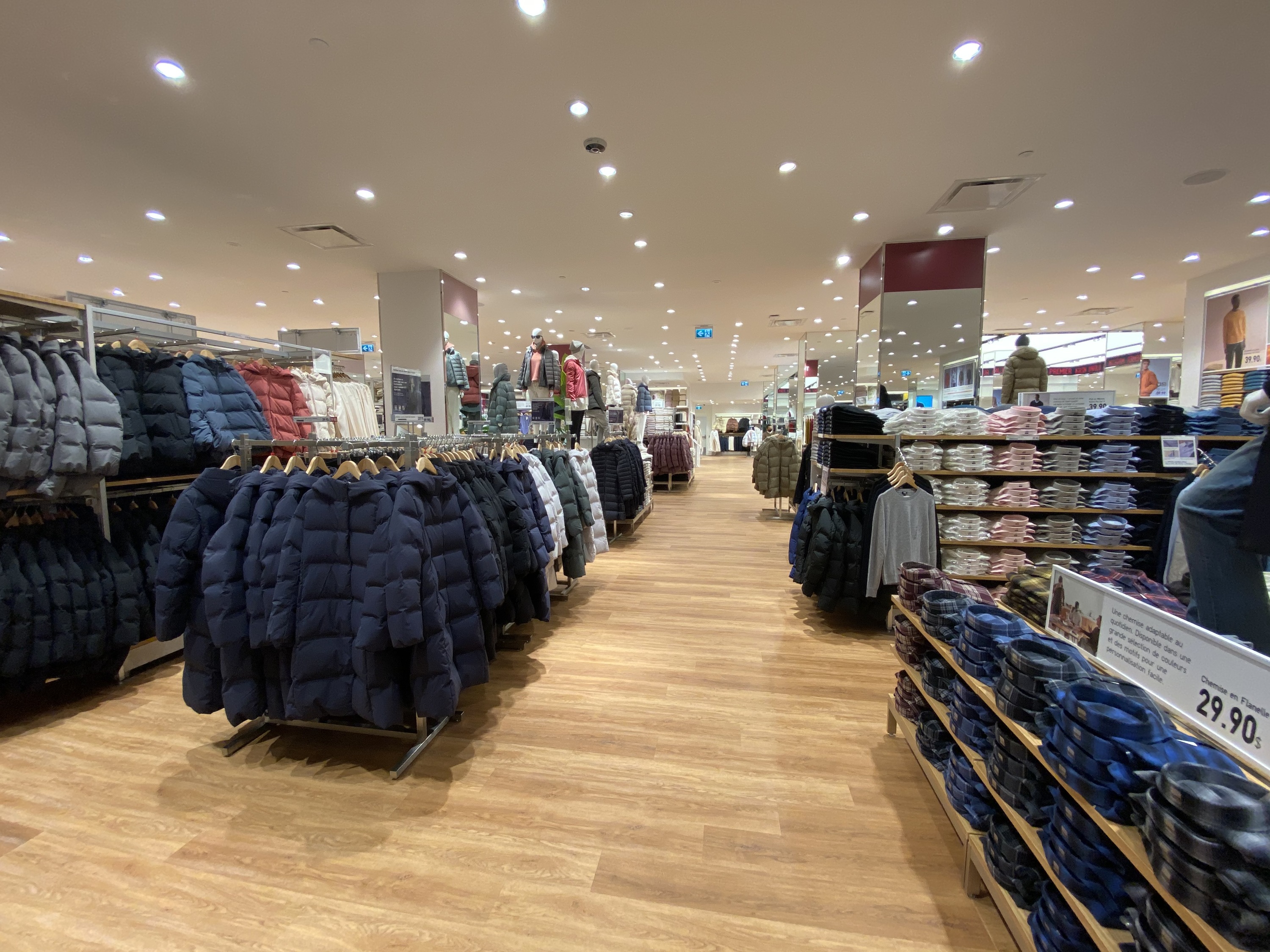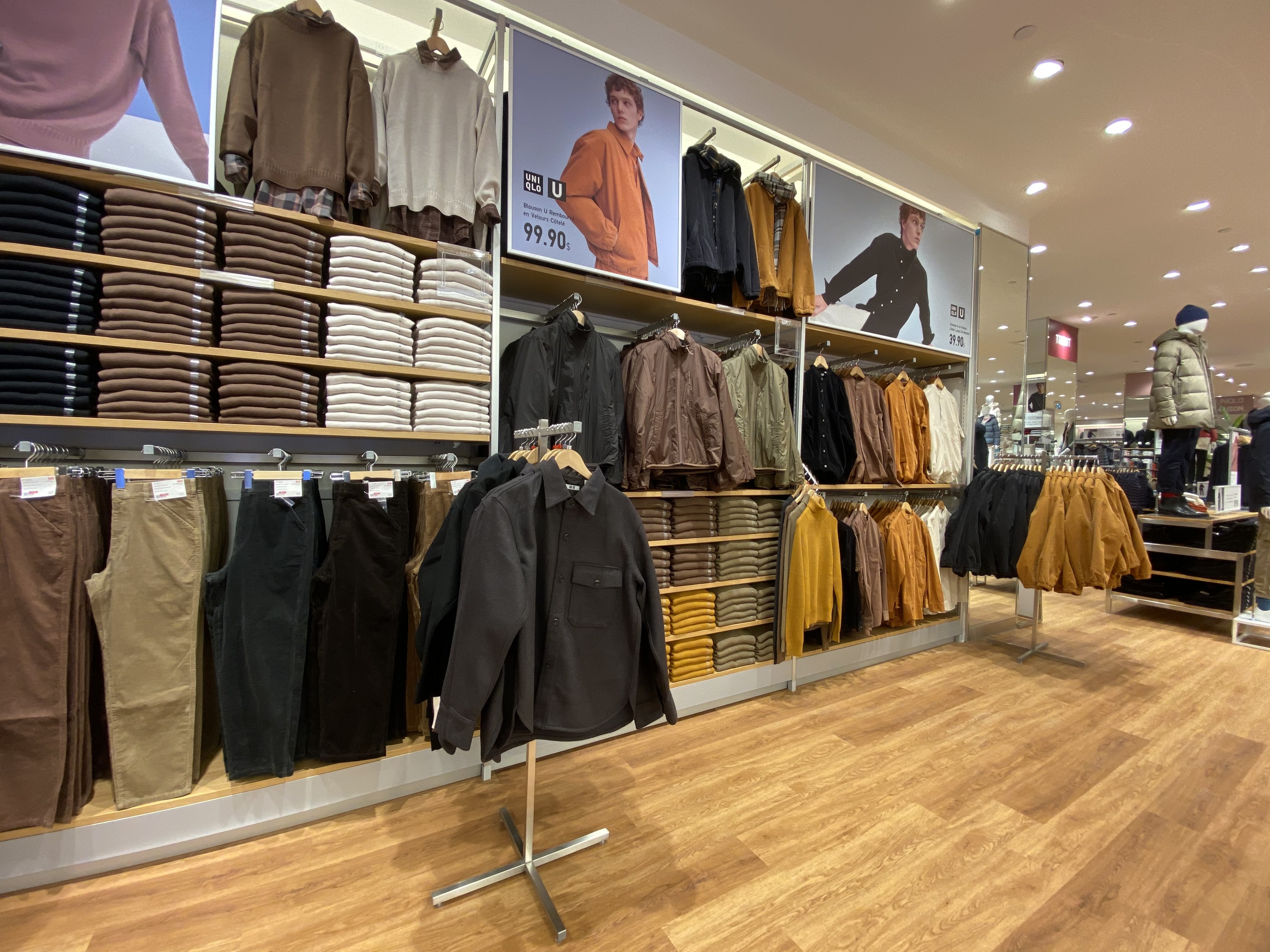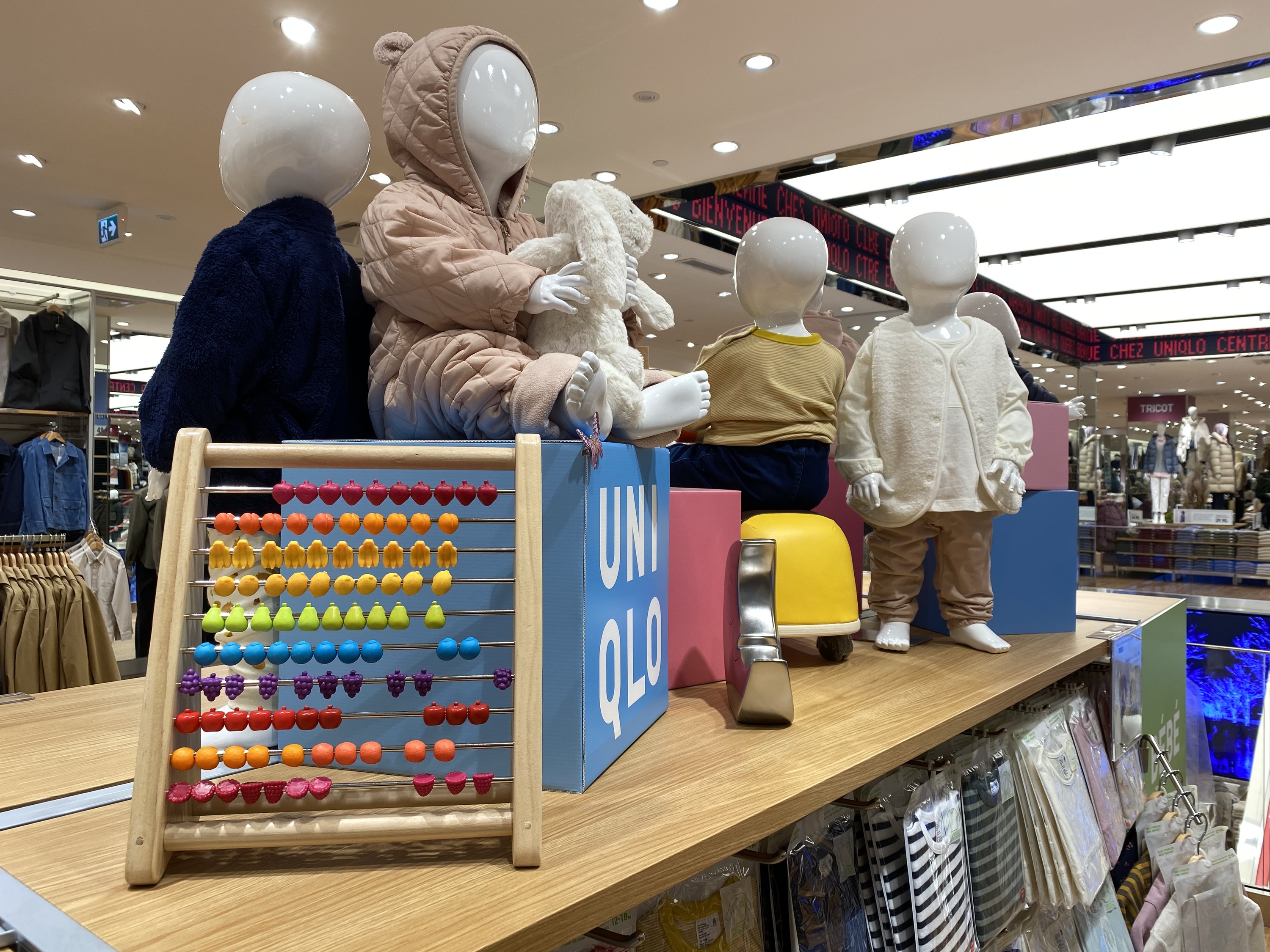 All staff are required to get a daily temperature check and to wear personal protective equipment.
Additionally, all customers will be required to wear a face mask and complete a temperature check before entering the store.
UNIQLO is open inside the Centre Eaton de Montréal (705 Saint-Catherine St West) tomorrow, October 23rd at 10am; the main entrance is on the street, and it can be accessed indoors across from Sephora and upstairs via an entrance through Time Out Market Montréal.
Most popular on Time Out
- Chef Hakim Chajar's new fried chicken joint Rubie's is golden, crispy and gluten-free

- This pop-up van in Montreal delivers botany and gastronomy to your door

- Montreal unveils its design for an urban forest in the middle its downtown core

- The US-Canada border will remain closed to non-essential travel until November 21

- The Plateau's New Lebanese Café Chez Téta is Firing Up Manakish in an Imported 1.5-Ton Oven