Since it started in late 2019, eKart's MagiKart event in Laval's Place Bell been giving Montrealers a chance to be a big kid again. After a long hiatus, the Mario Kart-themed icy racetrack is back up and running with exclusive events on August 22 and 29, from 2pm to 9pm each day.
View this post on Instagram
Dress up as your favourite Mario Kart character, hop in an electric go-kart and drift around the racetrack as you hurl bananas, turtle shells and question mark blocks at each other at (reasonably) high speeds.
When we're saying is gives Montrealers a chance to be a kid again, we're not joking: No actual children are allowed to race, and you need to be at least five feet tall (1.5 metres) to ride. 10-minute races go for $25 plus taxes, allowing up to four people to race at one time, so bring your friends to maximize the fun.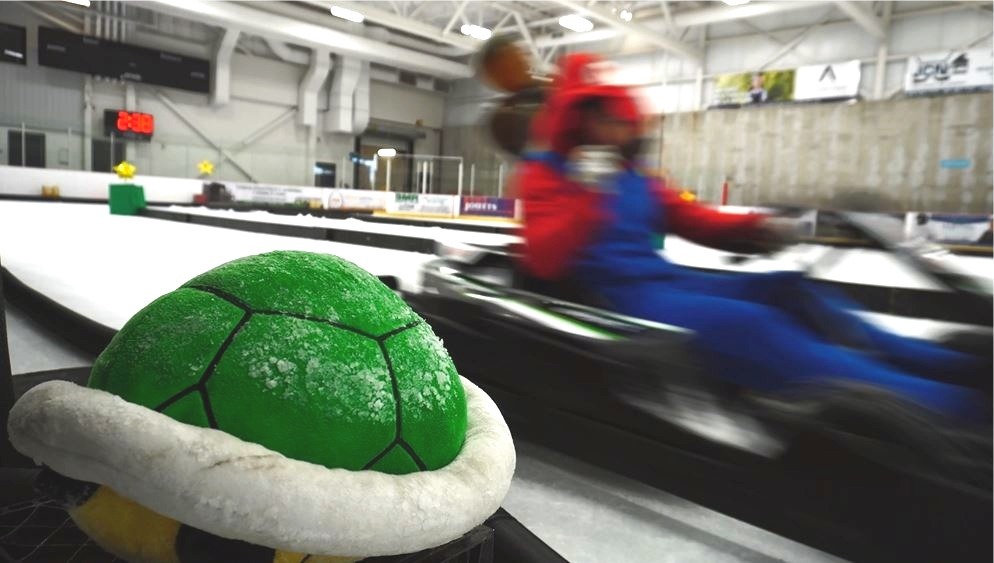 Space is limited, so reserve your spot while you can. You can purchase tickets here.
Most popular on Time Out
- What if the Beirut explosion on August 4 happened in the Port of Montreal?

- Grumman '78 is doing Drag-Thru brunch services in Saint-Henri and they are FAB-U-LOUS

- WATCH: The Arcade Fire marked the 10th anniversary of The Suburbs with a surprise performance

- Forget Netflix exists this month: Fantasia Film Festival is going to be the best watch party of 2020

- The Planetarium is hosting meteor shower watch parties at the Montreal Botanical Garden next week