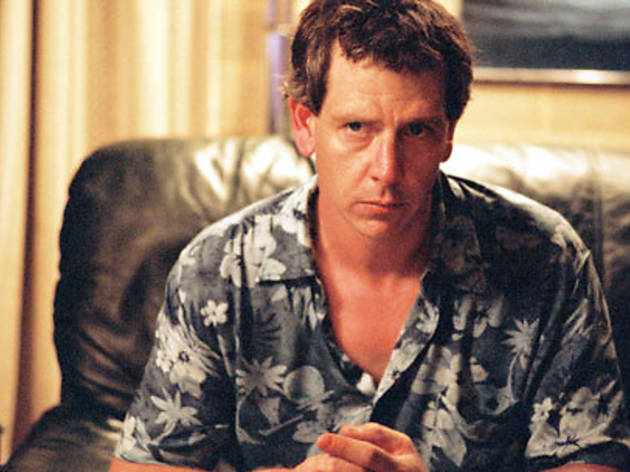 Time Out says
You can't imagine Michael Madsen's menacing little jig in Reservoir Dogs without hearing the sunny "Stuck in the Middle with You" underneath it; Animal Kingdom, a sobering crime film from Australia, also owns an unlikely pop song. That would be Air Supply's feathery "All Out of Love" (sorry, karaoke fans), creating a frighteningly soft-rock context for the glare of Ben Mendelsohn, an actor who needs no straight razor to suggest depravity.
His character, Pope—a hair-trigger Melbourne cop killer—has a few things to be furious about. A speed-addled younger brother is drawing the attention of the police. An innocent nephew, Joshua (the quietly impressive Frecheville), has come to live in the family home and might fold under questioning. But mainly, Pope is doomed—and might even suspect as much—by some faulty genetics. Behind a frozen mask of a smile lies his monster mother (Weaver, an extraordinary presence), who, though known by the nickname Smurf, has raised a vicious pack of wolves for children. (The movie's title isn't accidental.)
Writer-director David Michd seems to fully understand the banality of suburban violence, with its buzzing televisions and daffy, unsuspecting parents. As with Larry Clark's Bully (2001), there's a keen sense of regional detail (as well as one ogled teenage girl who meets with extreme awfulness, a rare tonal mistake). The strength of Animal Kingdom is its slow-building fatalism; the criminals' luck runs out, but then finds depressing extension via an out-of-left-field collaborator. It's a movie that has very little faith in authority, not even in Guy Pearce's righteous detective. The only law here is Darwin's.
Details
Release details
Cast and crew
Director:
David Michôd
Screenwriter:
James Frecheville
Cast:
Jacki Weaver
Joel Edgerton
Luke Ford
Sullivan Stapleton