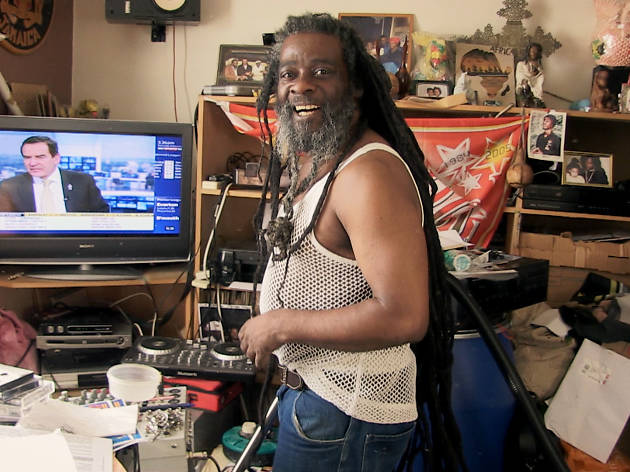 Time Out says
A vibrant documentary charting the life and times of South London legend Blacker Dread.
Molly Dineen is a British filmmaker known for her witty, searching docs about institutions old and new, from the House of Lords to Geri Halliwell (seriously, Dineen's 1999 film 'Geri' is a must-see). 'Being Blacker' is her first one in a decade, and now she directs her unobtrusive camera and simple, sharp questions at an old friend, Steve 'Blacker Dread' Burnett-Martin, a well-known face in and around Brixton. This Jamaica-born reggae producer and record shop owner asked Dineen to film his mother's huge public funeral in 2015 (they'd known each other for years), and things rolled on from there. She just kept shooting and spent ample time with Blacker, his friends and family over three years just as he was forced to shut down his famous shop on Coldharbour Lane for unhappy reasons he was largely keeping to himself. Dineen, of course, digs right into what's really going on.
What emerges is a sensitive portrait of a man at a difficult crossroads in his life. There's an immediate crisis involving a run-in with the law. But there are more lingering ghosts to do with migration, separation, integration and identity. There's joy, too: the joy of Blacker's infectious, fun charisma, and the joy of friendship, family and solidarity. Dineen also gently raises questions about the reality of being black in London from the 1960s to now, but always from the angle of an embedded and caring reporter and friend. It's an essential city story.
Details
Release details
Release date:
Friday March 2 2018
Duration:
90 mins
Cast and crew
Director:
Molly Dineen
Cast:
Blacker Dread