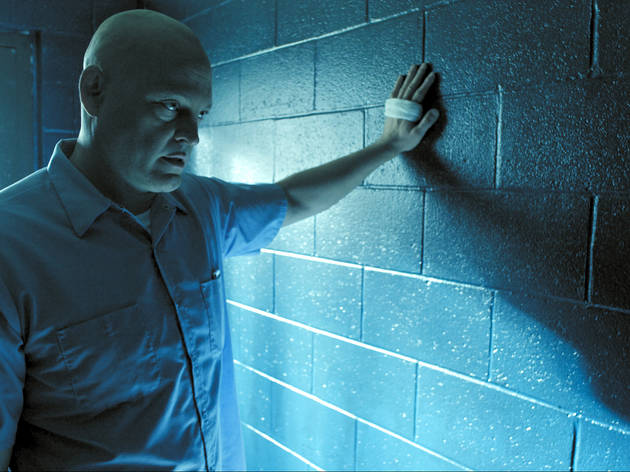 Time Out says
A reinvented Vince Vaughn unleashes hell in another slab of visceral genius from the director of 'Bone Tomahawk'.
Bulked up, ripped and in no mood to crack wise, Vince Vaughn has undergone one of those actorly transformations that often signals a quest for gold statues. But he's after something much more endearing: He wants to become the new Charles Bronson. 'Brawl in Cell Block 99' is the kind of vicious, no-nonsense prison drama that dads dream about when the TV is finally theirs to command. Deliberately paced and styled (every bone crunch is lovingly amplified), the movie builds to a brisk boil: stoic Bradley (Vaughn), who often lets his shaved, tattooed dome do the talking, is a recently laid-off mechanic. Returning to the criminal world where he made his name, he's involved in a drug deal gone bad. Bradley nods goodbye to his heavily pregnant wife and settles into a medium-security facility staffed by benign guards for a seven-year stint.
Indie writer-director S. Craig Zahler has no interest in your typical shiv fights for dominance; he sends his plot on a near-surreal trajectory when Bradley learns that his wife has been kidnapped by a drug lord who requires him to up his bad behavior so he will be transferred to a scarier prison to take out a squealer. 'Brawl' then becomes a nightmare in scenes of skull-splattering violence that are truly sickening (and wonderful). Don't look for a deeper meaning. Just soak up the grindhouse.
Follow Joshua Rothkopf on Twitter: @joshrothkopf
Details
Release details
Rated:
18
Release date:
Friday October 20 2017
Duration:
132 mins
Cast and crew
Director:
S. Craig Zahler
Screenwriter:
S. Craig Zahler
Cast:
Vince Vaughn
Jennifer Carpenter
Don Johnson