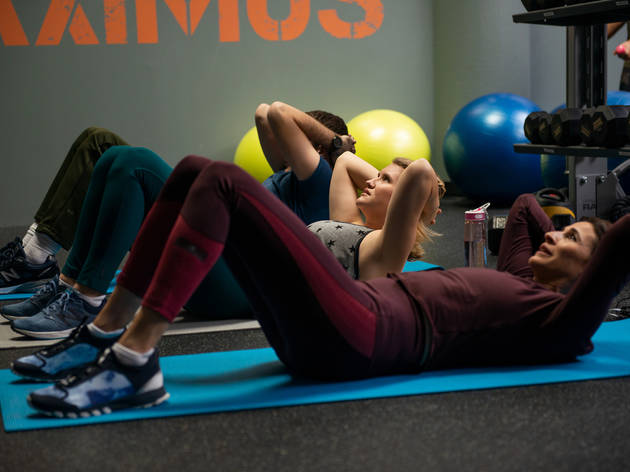 Time Out says
Jillian Bell shines in a complex comedy about health, fat-shaming and the relentless forward momentum of being a New Yorker.
An endearing and earnest comedy about self-acceptance and body positivity that sidesteps cheesy pitfalls, 'Brittany Runs a Marathon' is based on the journey of a real-life friend of writer-director Paul Downs Colaizzo. Snarky off-Broadway usher Brittany (Jillian Bell, striking a deft blend of sincerity and slapstick) uses humour to conceal her demons. Tired of being invisible to men and unable to afford a gym, Brittany decides to run one city block at a time to build up her stamina. Along the way, she befriends Catherine (Michaela Watkins), a jogging obsessive, as well as fellow rookie Seth (Micah Stock), eventually training with both of them for the annual city marathon.
Colaizzo successfully walks a fine line between inspiration and caution, never presenting Brittany as a patronising role model for weight loss, nor a clichéd case of inner beauty. The film grasps the complex nature of Brittany's self-image without ignoring its dark side: one poignant scene observes her in a weak moment as she regretfully insults another overweight woman out of her own sense of insecurity. 'Brittany Runs a Marathon' loses some steam in its middle section, the laughs dwindling a little as Brittany starts seeing favourable results in her training. Still, Colaizzo's compassionate script holds the Brittanys of the world dear. His film delivers where other admirable efforts on body image fall short, gifting a rare amount of empathy to anyone in an abusive relationship with their bathroom scale.
Details
Release details
Rated:
15
Release date:
Friday November 1 2019
Duration:
104 mins
Cast and crew
Director:
Paul Downs Colaizzo
Screenwriter:
Paul Downs Colaizzo
Cast:
Jillian Bell
Utkarsh Ambudkar
Micah Stock
Michaela Watkins