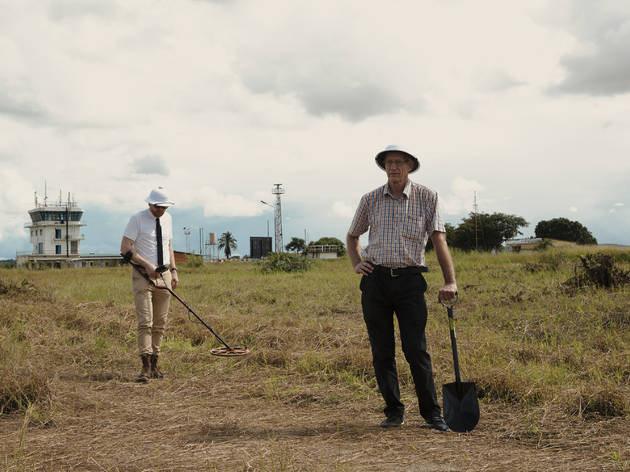 Time Out says
Though its come-on is playful, this documentary sinks into some swampy subjects, including racism, secret biowarfare and political assassination.
Review by Joshua Rothkopf
Brainy, mischievous and a touch annoying, Cold Case Hammarskjöld isn't made by a born filmmaker. The director (and its hero?), Denmark's Mads Brügger, often appears in a white suit and pith helmet, sitting in the shadows and dictating notes to a secretary. He's an adventurer hunting down the truth; even though he tells us that his quarry often wore the same outfit, there's something silly and Lars von Trier–ish about him. (Brügger isn't fully trustworthy: His last documentary feature, The Ambassador, was nearly a prank.)
Even so, Cold Case Hammarskjöld may be the most unusual and upsetting film you'll see this year. It centers, at first, on the death of United Nations General Secretary Dag Hammarskjöld, lost in a 1961 plane crash in Africa. (Calling the accident a political assassination isn't news.) Brügger shows up at the crash site with a shovel. Then he starts tugging on a thread that unravels an entire sweater, leading to some breathtaking discoveries: racist paramilitary organizations, disgraced agents, perhaps even the intentional spread of the AIDS virus.
Since its Sundance premiere, Cold Case Hammarskjöld has come under intense scrutiny for its claims. To his credit, Brügger has only called for more investigation. One thing is certain: If he's right about this one, he will have earned that pith helmet.
Follow Joshua Rothkopf on Twitter: @joshrothkopf
Details
Release details
Cast and crew