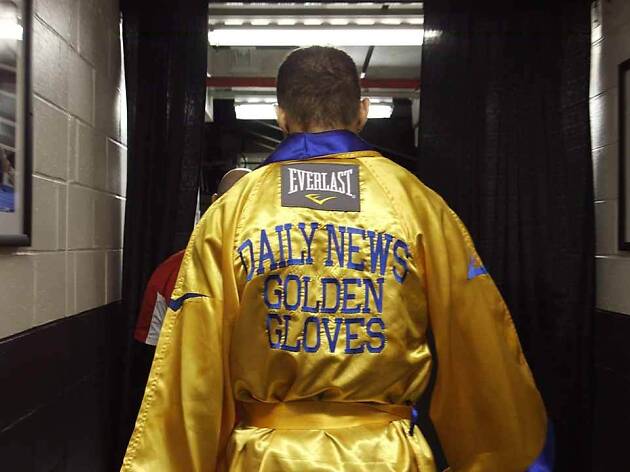 Time Out says
The sweat of the gym and the blows of the ring are brought to stirring life in this vibrant boxing doc.
Film review by Dave Faulkner

New York's Daily News' annual 'Golden Gloves' boxing competition is now over 90 years old – this amateur competition has produced more US professional world champions than the Olympics. Director Bartle Bull's emotive documentary, with a backdrop of early morning runs and late night gym sessions, follows three previous winners in their quest for another title in 2015. Single mother and Olympic hopeful Nisa Rodriguez, with an unwavering textbook style of boxing, destroys all before her while balancing work, bringing up a son and putting in the long hours of training.
The heart of the film, though, centres on two fighters, Titus Williams and James Wilkins, who seem inevitably destined to meet in their weight-bracket final. Williams is confident, assured that he's best at his weight – his technically intricate trainer, Joe Higgins, a principled ex-fireman and 9/11 survivor is guiding him modestly towards a professional career. Conversely, Wilkins is a short-fuse, a pugilist who, until the final, sacrifices technique for a haymaker approach, trying to get the job done whilst his coach constantly screams 'Listen, listen to me!' Both are supported by family and faith, and Bull's filming team do justice to what turns out to be 'fight of the night' when they finally meet. Up there with some of the best films about the sport, the ending swiftly breaks your heart and then mends it just as quickly. As any of the main protagonists will tell you, 'It's showtime, baby.'
Details
Release details
Release date:
Friday March 22 2019
Duration:
0 mins
Cast and crew