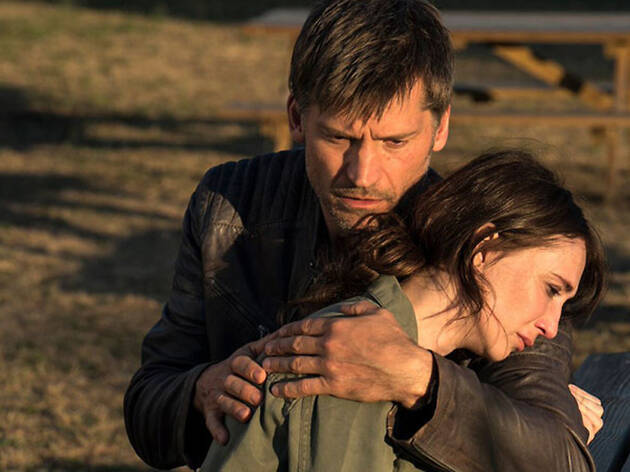 Time Out says
Brian De Palma can barely rouse himself for a thriller that bears only flashes of his old visual elegance.
Even though he's trying to disown his latest thriller in the press, Brian De Palma finishes off Domino with a sequence—please let it be intentional—that sums up everything that's crazy and off-putting and sometimes wonderful about his work. It's a bullfighting scene, which is telling in itself: De Palma's own art is meaningless barbarity, pumped up with fake grandeur (we in the audience are the bulls). The stands feel half-empty; gone are those big crowds from the Blow Out days. No matter. Some swarthy terrorist is piloting a camera drone—also a bomb!—into the ring and a pair of Danish cops (Nikolaj Coster-Waldau and Carice van Houten, both from Game of Thrones) have to stop these ISIS clowns, even if they can only run in slo-mo.
You don't want a more thorough grasp of the plot. Neither did De Palma. He doesn't have anything serious to say about terrorism (2007's phony-provocative Redacted is further proof). He only wanted to make Domino for this deliriously dumb action climax and a few other zooms here and there. The creative exhaustion is palpable, a near-total artistic disinterest. You can almost hear the director doing that impatient "get on with it" thing with his hand whenever the actors are emoting. But if you're wondering why this movie gets two stars and not one (or none), it's because De Palma still thinks visually, once in a while. He still believes in Hitchcock's clean grammar (thanks for the roof chase, Vertigo), and in Pino Donaggio's histrionic orchestral scores. There's something comforting in that. When De Palma started taking himself too seriously—circa Casualties of War—is when he lost the thread. His genius was always in voluptuous nonsense. He needs to drop the politics and get back to baby carriages.
Follow Joshua Rothkopf on Twitter: @joshrothkopf
Details
Release details
Cast and crew
Director:
Brian De Palma
Screenwriter:
Petter Skavlan
Cast:
Carice van Houten
Nikolaj Coster-Waldau
Guy Pearce