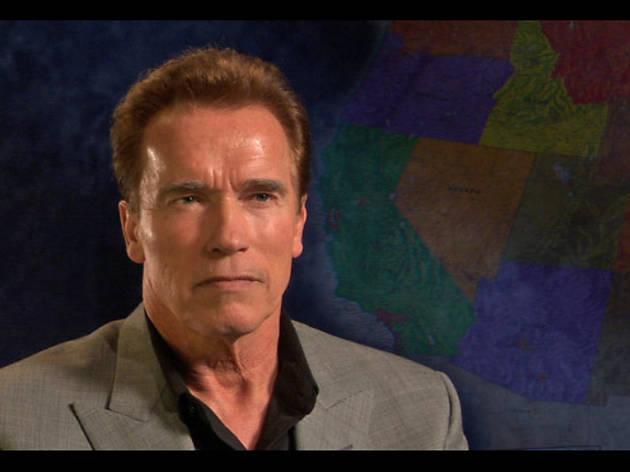 Time Out says
Political muckraking gets distilled down to a bitter, transparent blip in Jeff Reichert's doc, in which an unjust governmental practice is rapidly eviscerated---and the central argument is won---by the end of the opening credits. The longer the film tracks the preposterous way politicians redraw congressional voting zones (thus faux-enhancing the diversity of the represented region and guaranteeing an incumbent's reelection), the more social indignities are checked off: Competition is
Political muckraking gets distilled down to a bitter, transparent blip in Jeff Reichert's doc, in which an unjust governmental practice is rapidly eviscerated---and the central argument is won---by the end of the opening credits. The longer the film tracks the preposterous way politicians redraw congressional voting zones (thus faux-enhancing the diversity of the represented region and guaranteeing an incumbent's reelection), the more social indignities are checked off: Competition is
stifled, minority communities are splintered, partisan donor bases are concentrated. The vignettes fly fast and furious, ranging from anti-Asian redistricting in San Francisco and the nonsensical boundaries of New York City to the dirty trick of using can't-vote inmates to pad a region's population.
There's no denying the politics are righteous; it's the compelling personalities that are missing. While Reichert taps Californian Kathay Feng to dish about the riveting 2008 push to pass Proposition 11---which would put citizens in charge
of redistricting---counterpoints from opposing camps about gerrymandering computer software, etc. are noticeably undercooked. We get sound bites from academics, experts and even Gov. Arnold Schwarzenegger, who continues to preside over partisan gridlock, but their snippets never take us inside the disenfranchised demographics. Good policy does not ensure good drama; Gerrymandering summarizes an urgent issue but forgets to detail the true fallout.
Watch the trailer
Details
Release details
Cast and crew