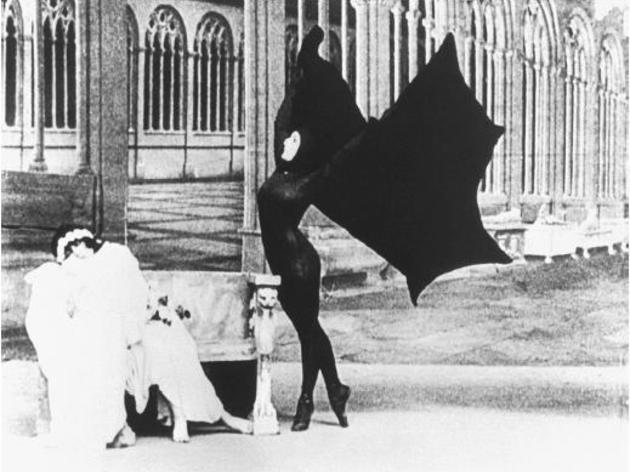 Time Out says
This film ranked #83 in Time Out's list of the 100 greatest French films. Click here to see the full list.
Director: Louis Feuillade

1915: Slaughter at Gallipoli; first use of gas on the Western Front; Lusitania sunk. And as diversion, this serial saga (in 10 episodes) of a band of robbers whose principals include Satanas, who keeps a howitzer behind the fireplace and a bomb under his top hat, and Irma Vep, the notorious anagram, to whom Olivier Assayas rendered homage 80 years later. There's a hero (a resolute reporter), but all the interest goes to Irma and Co - their heists, their feuds with a rival gang and with the agents of law and order, all conducted by means of slaughter, gassing and sinking, on a scale and insouciance appropriate to the time. There's a comic strip aspect ('Episode 1: The Severed Head'), a roundelay of disguises, kidnappings, secret codes and acrobatic getaways. And simultaneously there's the poetry of the grey deserted Paris streets, our consciousness that the trenches are only a bus ride away; and the idea of a separate world of mischief and anarchy, situated just beyond the everyday. It's possible to overstate the extent to which all this is a bunch of fun: if shown, as it often is, in one great unnatural marathon, it can be sheer torture. Best viewed on tape.
Details
Release details
Cast and crew