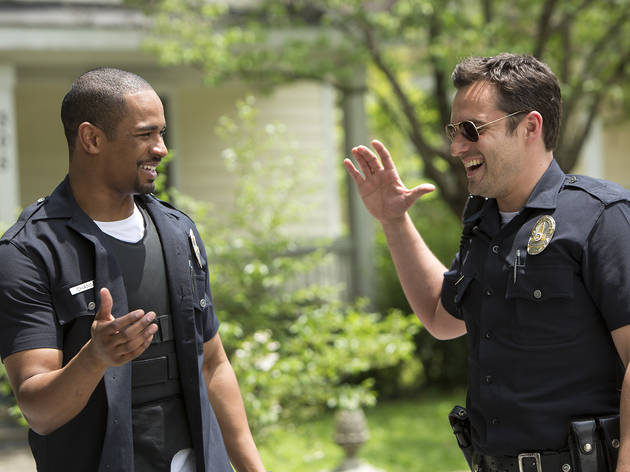 Time Out says
You'd think the gun-happy American police would have enough PR problems at the moment without having to contend with lame portrayals in aggressively unfunny comedies. The shoddy 'Let's Be Cops' is a skit-length idea stretched beyond snapping point. Losers Ryan (Jake Johnson) and Justin (Damon Wayans Jr) live unfulfilled lives, but after dressing up as police officers and reaping rewards – kisses from drunk party girls – they accidentally find themselves on actual duty.

The movie is being sold as zany and irreverent but its few laughs are all in the trailer. That fails to reveal the long stretches of sub-Judd Apatow male bonding, and how the movie later disastrously sobers up into a rise-to-the-occasion 'Bad Boys' action flick. Neither at ease as a broad romp nor as a stakes-heavy shoot-'em-up, the film deserves an on-the-spot fine at the very least.
Details
Release details
Release date:
Wednesday August 27 2014
Duration:
104 mins
Cast and crew
Director:
Luke Greenfield
Screenwriter:
Luke Greenfield, Nicholas Thomas
Cast:
Nina Dobrev
Angela Kerecz
Jake Johnson
Rob Riggle
Damon Wayans Jr.