Love Is All You Need: movie review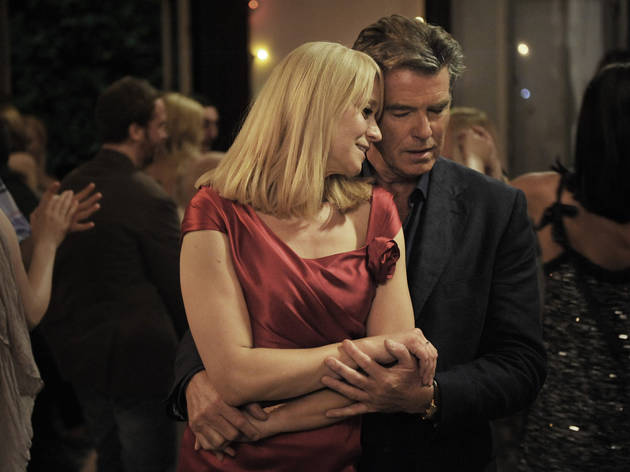 Time Out says
Danish hairdresser Ida (Trine Dyrholm) has just completed her first round of breast cancer treatment. What a perfect time to discover that her husband is cheating on her with his much-younger secretary—a life-altering revelation that just happens to come right before her daughter's wedding in Sorrento, Italy. When it rains, it pours: On her way to the airport, Ida accidentally crashes into the car of British businessman Philip (Pierce Brosnan). Wouldn't you know, he's the father of Ida's daughter's fiancé and the owner of the lemon-grove villa where the ceremony is to be held.
There's plenty more contrived silliness to swallow as this sour dramedy from Susanne Bier (In a Better World) winds its way to the preordained romantic outcome promised by the title. There are irritating old acquaintances and a deeply closeted relative to deal with. There's lowbrow farce (don't vomit on my designer shoes, please!) and tear-duct-attacking bathos that seem pitched at viewers for whom The Best Exotic Marigold Hotel was a cinematic pinnacle. Ooh, and look at all the glossy, "That's Amore"–scored pillow shots of the Italian countryside. What a clever juxtaposition! #sarcasm
The sole saving grace of this treacly middlebrow dross is the naturally sweet chemistry between Brosnan and Dyrholm. In the few scenes in which they're alone together, wistfully recalling the past and discussing various misfortunes, you glimpse a much deeper movie.
Follow Keith Uhlich on Twitter: @keithuhlich
Details
Release details
Cast and crew