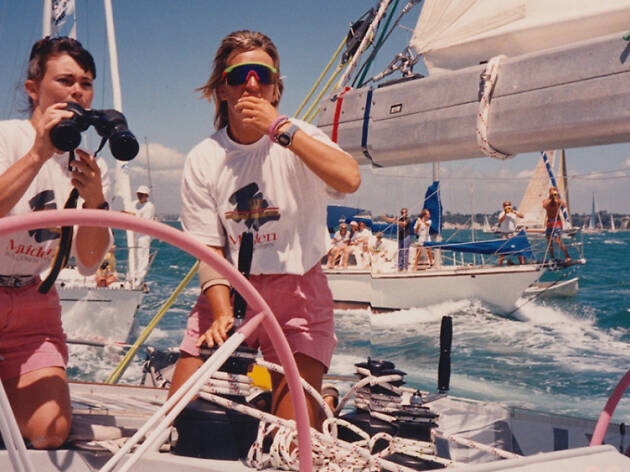 Time Out says
This foam-flecked account of Tracy Edwards and her round-the-world yacht crew balances inspiring adventure and dismaying sexism with aplomb.
Splicing home video footage with talking-head interviews that reunite all the key players, this inspiring doc charts Tracy Edwards and her all-female crew's perception-busting participation in the 1989 Whitbread Round the World Race. The film never shies away from showing the abrasive side of its central figure – at sea, Edwards has the bedside manner of a pirate with a hangover – but as a leader, she's seen eliciting amazing loyalty and bone-wearying commitment from her shipmates through sheer force of will and guts.

As an object lesson in leadership, 'Maiden' is compelling, but its flashbacks to a less enlightened time in sport are the biggest showstoppers – and jaw-droppers. Sports reporters, a few of whom appear unapologetically to reminisce, eagerly soap-opera-ify their voyage, while fellow sailors tut-tut about the rookie racers with the beaten-up yacht and the gumption to challenge the male-dominated status quo. That ugly sexism is ever-present in the archive footage shown – 'Being a girl is like being disabled in the sailing world', one crew member grimaces – as we witness the so-called 'tin full of tarts' facing down the terrifying Southern Ocean amid months of isolation and danger. Tautly edited and unfussily directed, it's a knuckle-whitening tale of courage and grit.
Details
Release details
Rated:
12A
Release date:
Friday March 8 2019
Duration:
93 mins
Cast and crew