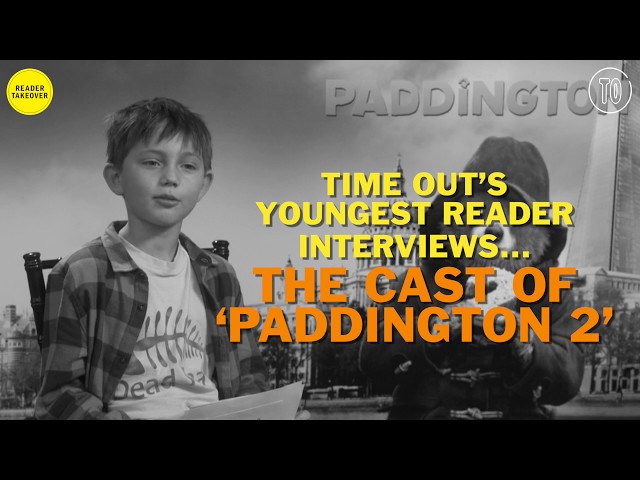 However cynical a pose you try to maintain, Paddington Bear will find the chinks in your armour. Voiced with perfect innocence by Ben Whishaw and gorgeously animated by Framestore, this profoundly likeable bear consistently toes the line of maximum charm without slipping into schmaltz. Miraculously, that's also as true of this sequel as it was of his first big-screen outing, as the film goes bigger and darker without losing focus on the small acts of kindness that make its ursine hero great.

As we rejoin Paddington and his adoptive family, the Browns, our hero is searching for the perfect present for his Aunt Lucy's (voiced by Imelda Staunton) 100th birthday. He finds just the ticket in Mr Gruber's (Jim Broadbent) antique shop: a unique pop-up book. But while Paddington is saving up for it, a nefarious rival steals the book and frames Paddington for the crime. It's no great spoiler to reveal that the baddie is Hugh Grant's faded actor Phoenix Buchanan, a flamboyant weirdo who's calibrated his levels of high camp to within reach of the summit of Everest.
The plot has a whodunnit-and-how-do-we-prove-it element here that is a little more complex than last time, but crucially director Paul King and his co-writer Simon Farnaby once again show a perfect feel for Paddington's humour, strengths and effect on the world. The bear's guileless politeness even enables him to win over Brendan Gleeson's Knuckles McGinty, the terrifying bully who rules Portobello Prison with an iron ladle. The hardman then helps our hero enact a Wes Anderson-esque prison break that even Andy Dufresne would admire.
Equally intoxicating is the setting, a sort of fairytale London where everything and everyone is a little more eccentric, colourful and friendly than reality. This city shines with a marmalade sheen, the sort of cooperative, whimsical Britain that 'The Great British Bake Off' and 'Strictly Come Dancing' would have us believe we already live in. Paddington and his world makes you feel better about ours, and gives you hope for a generation growing up with this incarnation of the late, great Michael Bond's loveable creation. It's a family adventure that's the right sort of heartwarming, delivering real human emotion through the medium of a small bear.