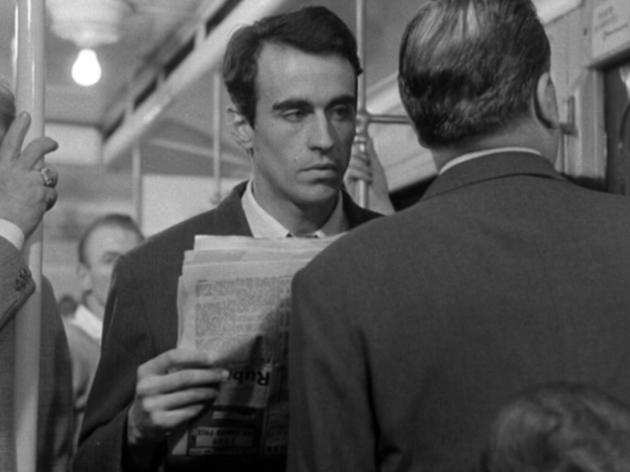 Time Out says
This film ranked #53 in Time Out's list of the 100 greatest French films. Click here to see the full list.
Director: Robert Bresson

Released in the same year as Godard's 'Breathless' (1959) and filmed on the same sun-dappled Parisian streets, Bresson's mid-career tale of the mysterious operation of grace and redemption on the fate of a young thief is considered by many to be his masterpiece. Newcomers to Bresson's films may be surprised to hear that this is perhaps his most optimistic, open, sensuous and sexually charged film, given its dark Dostoyevskian subject matter. Even for those used to Kiarostami's minimalism, this is a further step into essentialism. Bresson's actors – 'models' – are non-professional and strictly coached; but there is no mistaking the orgasmic pleasure that sweeps the face of indolent, penurious student Michel (Martin LaSalle) as he succeeds on his first 'dip' at Longchamps racecourse; nor his despair as his world begins to fall apart. Bresson's goals were deep; to sweep away the dross of expectation and viewing conventions by means of a purified cinema. At times in this thief's journal – the extended train station robbery sequence, for instance – his visual discourse touches the sublime.


Details
Release details
Cast and crew