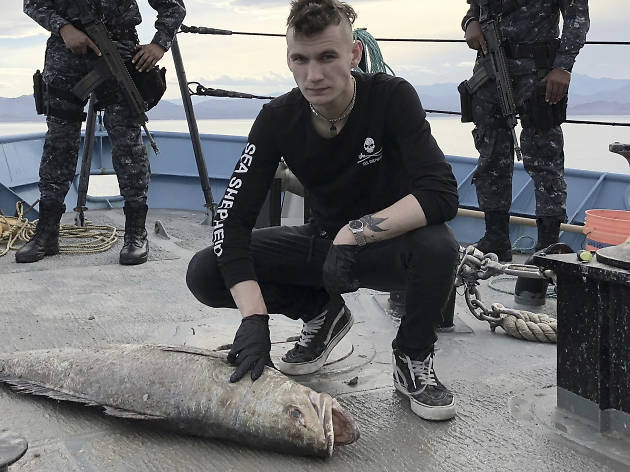 Time Out says
The devastating poaching wars off the coast of Mexico get the 'Black Fish' treatment in this enthralling doc.
This slick, insightful and often tense Nat Geo documentary plays out as an eco-crime thriller in the sparkling waters of Mexico's Gulf of California. It's in these seas near the town of San Felipe that poachers and environmentalists clash over a prime loot destined for distant Chinese buyers: the swim bladder of the totoaba fish, nicknamed the 'cocaine of the sea' and coveted for its medicinal properties. The battle to harvest these organs is bloody and escalating. It's dangerous enough for the humans involved. But caught in the crossfire are super-cute vaquita – extremely rare porpoises – which we glimpse as rescuers try to save them from extinction.
'Sea of Shadows' tells this story from the viewpoint of activists, journalists, preservationists, the Mexican Navy and even the criminals themselves in some shaky undercover footage. What's clear is that this vicious tussle at sea is similar in its causes, complexity and brutality (if not in scale) to Mexico's drugs war. Lead director Richard Ladkani pulls off several filmmaking coups: one nocturnal scene sees the conservation boat Sea Shepherd under attack from armed fishermen; another puts us in the middle of a seaside riot. Based on solid journalism and full of drone footage, night-vision scenes and intense moments, this is a murky, compelling tale that exists at the crossroads of corruption and idealism.
Details
Release details
Rated:
12A
Release date:
Friday September 27 2019
Duration:
106 mins
Cast and crew
Director:
Sean Bogle, Richard Ladkani, Matthew Podolsky