The Islands and the Whales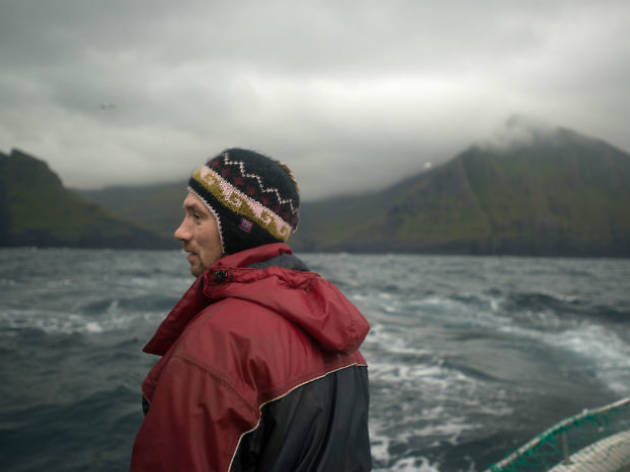 Time Out says
Eye-wateringly lovely landscapes and acute social commentary vie for space in an often enthralling doc about life in the Faroes Islands.
Surprisingly, Pamela Anderson pops up in this doc about life on the Faroe Islands (an autonomous territory of Denmark, somewhere between Scotland and Iceland, since you ask). The ex-'Baywatch' star is there, much to the bemusement of the locals, as part of a pressure group determined to stop the hunting of pilot whales – a way of life already under threat because of a growing awareness of mercury harmful to humans who eat their meat.
Director-producer-cinematographer Mike Day moves between various island folk, from a puffin expert to a young bird-hunter, regularly pulling back to share the islands' magnificent, mist-shrouded beauty. Debates about tradition and modernity simmer gently through his film. But be warned: if you're squeamish about whale blood or beheaded puffins, you might want to close your eyes occasionally and enjoy a voiceover musing on various aspects of Faroe Islands folklore.
Details
Release details
Rated:
81
Release date:
Monday March 26 2018
Duration:
83 mins
Cast and crew