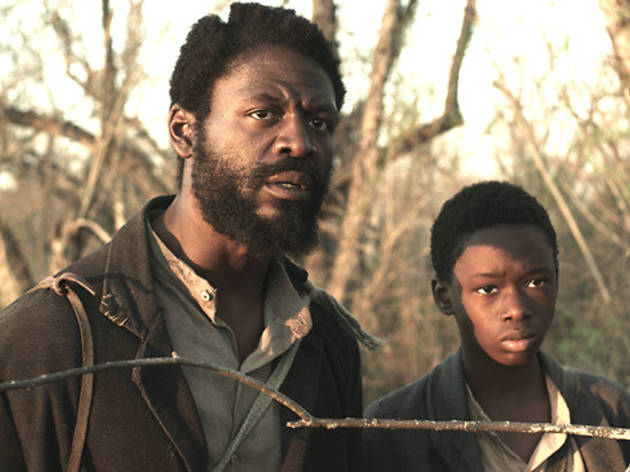 Time Out says
Unlike recent Civil War epics, the unique Retrieval offers an indirect take on the conflict: Beyond the clashing sabers, innocent-faced adolescent Will (Ashton Sanders) and his uncle Marcus (Keston John) are tasked with tracking down a runaway slave (Tishuan Scott) at the behest of a white bounty hunter (Bill Oberst Jr). Strong-armed with racist threats, the pair shuffles off after its target without much protest. They'll get paid, after all.
Aside from one battle, which the party stumbles into, the war rages somewhere offscreen. Similarly, the horrors of slavery are barely felt. The locations, resplendent woods, seem to wind in circles: expanses of wilderness evoking an untamed and uncharted Western landscape, leaving the characters isolated with plenty of time to think about what happens at the end of the trek. Along the way, director Chris Eska provides ample space for his principals to breathe, wisely homing in on the uneasy gaze of the guidance-starved Will, whose struggle will resonate with anyone charged with an unenviable task.
Follow Andrew Frisicano on Twitter: @apfpower
Details
Release details
Cast and crew
Director:
Chris Eska
Screenwriter:
Chris Eska
Cast:
Ashton Sanders
Tishaun Scott
Keston John
Bill Oberst Jr.