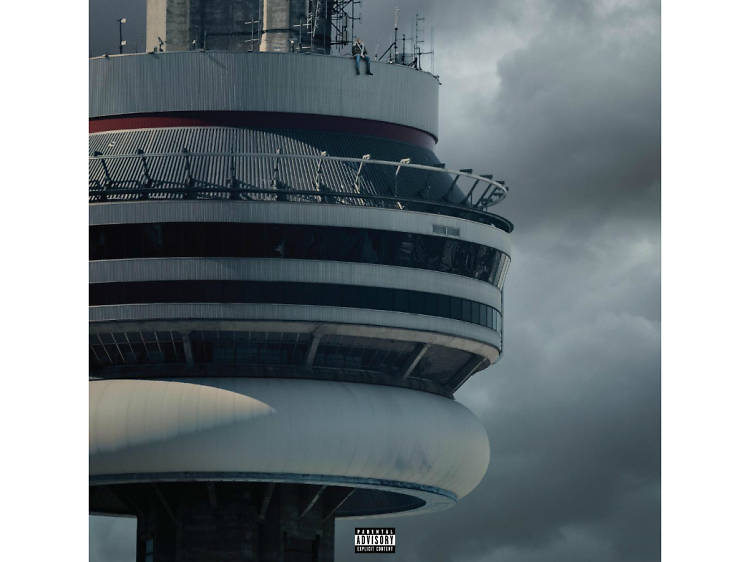 Drake is undeniably, immovably here – at the top, enthroned and imperious, and with nowhere to go but down.
The prospect of building on his success in 2015 must have been galling for the 29-year old. It was a year that saw him drop two wildly acclaimed mixtapes and the invention of the meme-able hit record – aka the omnipresent 'Hotline Bling'.
There was reason to believe the album formerly known as 'Views From the 6' would be Drake's love letter to Toronto. Sure enough, the affection is palpable: improbable co-signs for questionable local rappers, sly references to criminally slept-on OGs, obligatory condo building shout-outs and, picking up where 2015's 'If You're Reading This It's Too Late' left off, a tour through some of the least glamorous locales on God's grey earth.
But this being a Drake album, if 'Views' looks anywhere, it's inward. There will be those who fairly point out that Drake's self-absorbed shtick is getting, er, less young: the absence of trust, the presence of doubt, the love of mum and money. Others, again fairly, will wonder why any artist would abandon such demonstrably fecund ground. This second camp might point you to 'Child's Play', wherein the multimillionaire asks, quite seriously, 'Why you gotta fight with me at Cheesecake? You know I love to go there.' (The Cheesecake Factory, for the uninitiated, is the kind of place North American kids might go for a fifteenth birthday.)
Tropical club bangers aside, Drake's fourth studio effort is above all else a headphone album, possessed of an instrumental palette of astonishing depth and variation. This is glittering, diamond-sharp stuff that sees Drake switch from the dulcet lothario of 'Take Care' to the clipped, canine street rapper of 'If You're Reading This It's Too Late'. The result is new patterns, new tones and new pockets of Drake's secret weapon: empty space.
'Views' isn't perfect. It's been two-and-half years since Drake's last studio album – more than enough time to record too many songs. Limited pruning, particularly in the album's sagging middle section, could have gone a long way. Drake doesn't quite reach new heights, but he doesn't fall down either. He is still undeniably, immovably here.