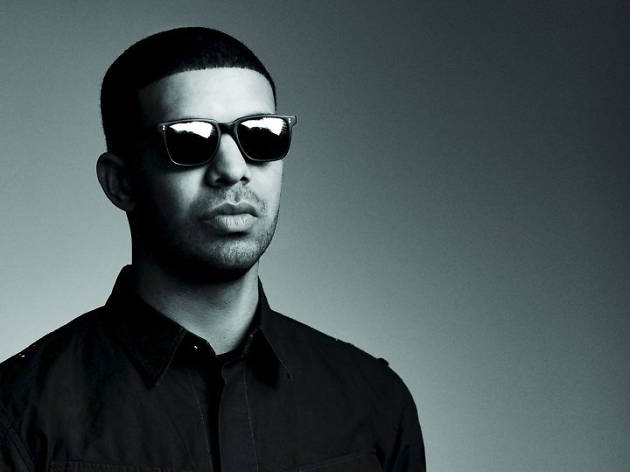 The 20 best Drake songs
From teen TV star to globe-conquering rapper, look back on Drizzy's career with our countdown of the best Drake songs
There are few if any artists out there who rep the slick, emotional side of hip hop better than Toronto rap renegade Drake. Over the years the former 'Degrassi' star has proven himself a master both of R&B-style crooning and biting rhymes: a musical split personality which has earned him hits and Grammys and made him one of the biggest live draws on the planet.
Drake plays not one but two headline sets at Wireless festival this year, and we're celebrating his arrival by following our lists of the best Kanye West songs and the best Eminem songs with an expert selection of the rapper's greatest hits. Okay, so Drake has failed to show up to Wireless on two previous occasions – but one listen to our playlist of the 20 best Drake songs should put you in the forgiving mood.
The 20 best Drake songs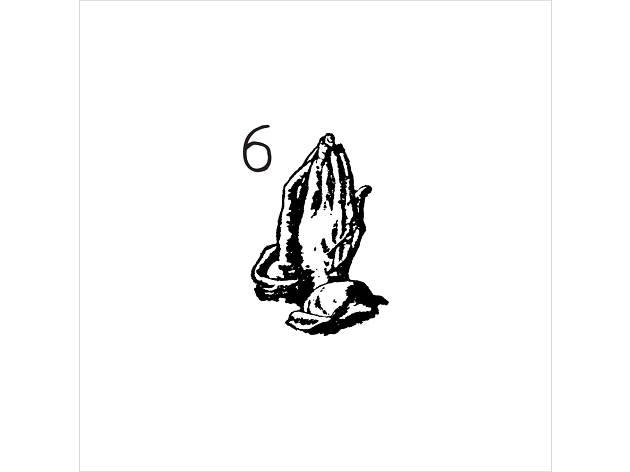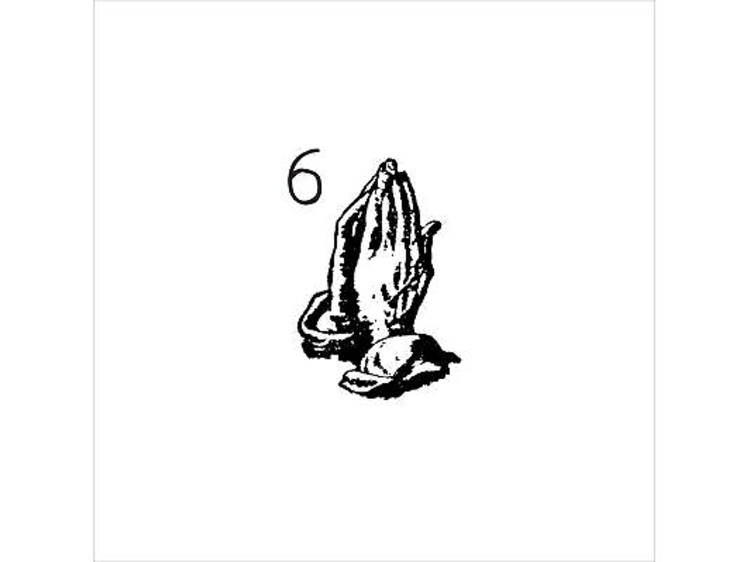 Drake isn't exaggerating when he calls himself the 6 (Toronto) God. Somewhere between 'Headlines' and 2014's lint-roller incident, the denizens of Canada's biggest city agreed by some form of mass telepathy to just give up and go with it. '6 God' is Drizzy's victory speech, scrawled in all caps and delivered between great gulps of something 40 proof, with words that swell and stretch to the point of snapping. A joyous new flow from one of the game's most inventive emcees.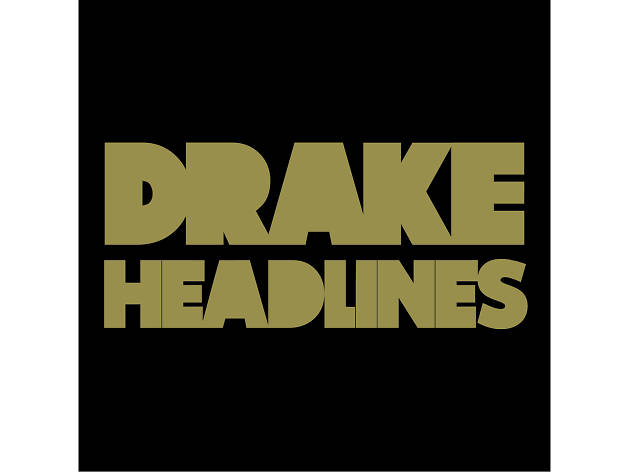 You know you're getting old when people start saying things like 'I miss the old Drake'. Invariably, they're talking about 'Headlines', released in the heady days of 2011 when Drizzy, not Putin/Isis/Taylor Swift, was agitating for world domination. On one hand, then, the fact that 'Headlines' sounds ever so slightly like the work of over-caffeinated marching band is entirely fitting. On the other, it completely belies the song's central message: 'Sorry, "Thank Me Later" was kinda shit.' But that's its genius. Penitent and radio-friendly all at once, the song confirmed Drake's ascendancy. And for that we're all better off.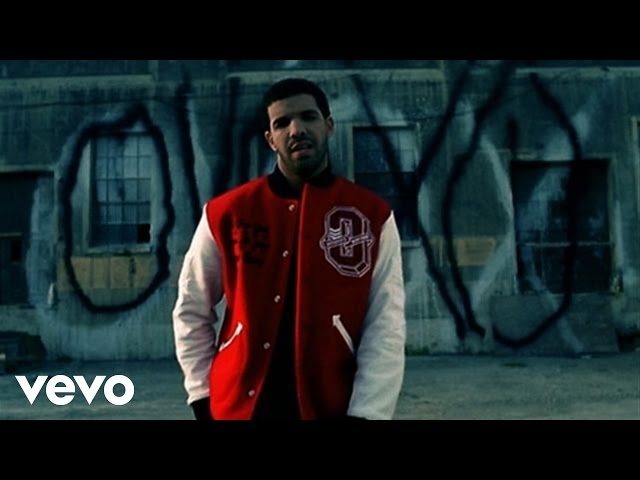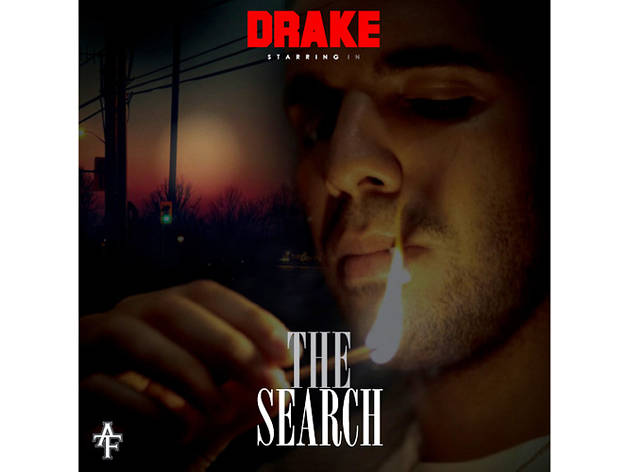 Just months after striking platinum with 'Best I Ever Had', 'hip hop's newest and youngest acquisition' got to work alienating multiple generations of local rappers on 'The Search': 'My city full of players they just needed a captain/In need of him right now, and needed him back then.' Though his complete lack of humility was there from the start, Drizzy's flow has morphed beyond recognition, from the freewheeling smoothness of 2009 to the clipped, canine delivery of today. 'The Search' proves he's been wearing the armband all along.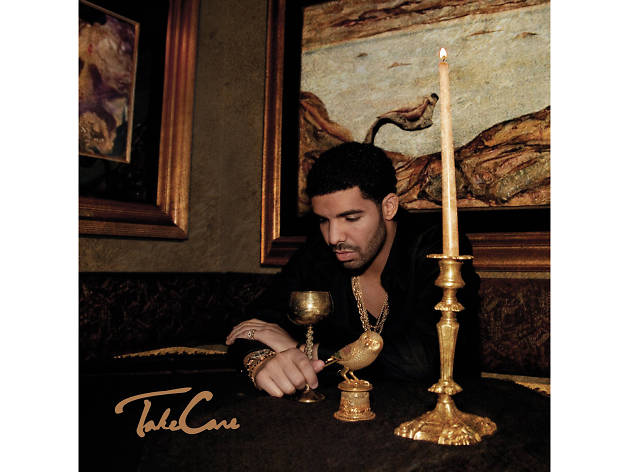 17. 'Cameras/Good Ones Go' (2011)
Drake's best songs tend to fall into one of three categories: chart-toppers, internet-breakers and insidious fuckers that pop into your head one morning and don't leave for weeks. 'Cameras', a typical Drake screed on the downside of fame, is a prime example of the latter – wholly unremarkable until you look deep into your bride's eyes and realise it's your wedding song. There are few things more tedious than whingeing about being famous, of course, so it's a testament to Drake's writing ability that 'Cameras' manages to captivate nonetheless. Here he suggests the whole thing is a dance performed by dead-eyed, possibly alcoholic marionettes. Or maybe he's just lying to get laid.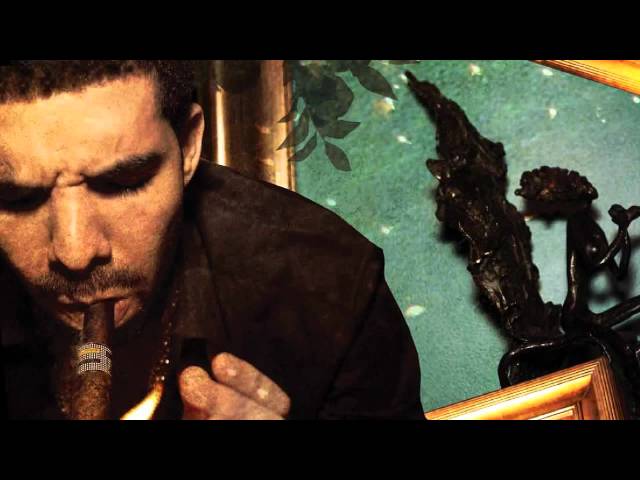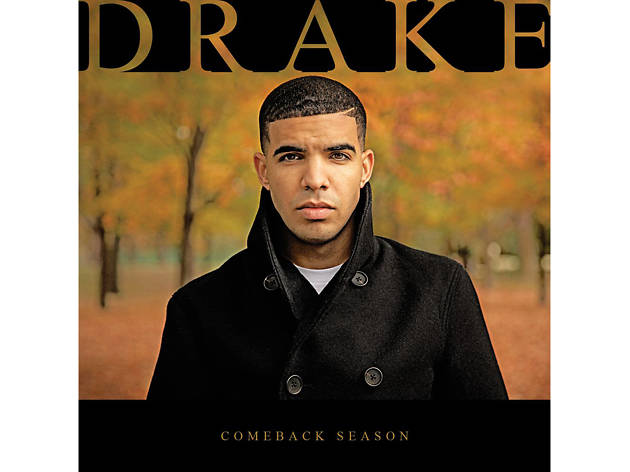 16. 'Think Good Thoughts' (2009)
Before the fame, the wealth, the YOLO palace, Drake was an earnest backpacker on a mission to prove hip hop didn't 'lack substance'. That's why he enlisted 9th Wonder to produce 'Think Good Thoughts', a classic bit of meat-and-potatoes soul sampling featuring Phonte and one-time Slum Village member Elzhi (the most underrated rapper of all time). It's almost offputting to hear Drake, these days bored by his own imperiousness, sound so keen. But it only makes us love him more.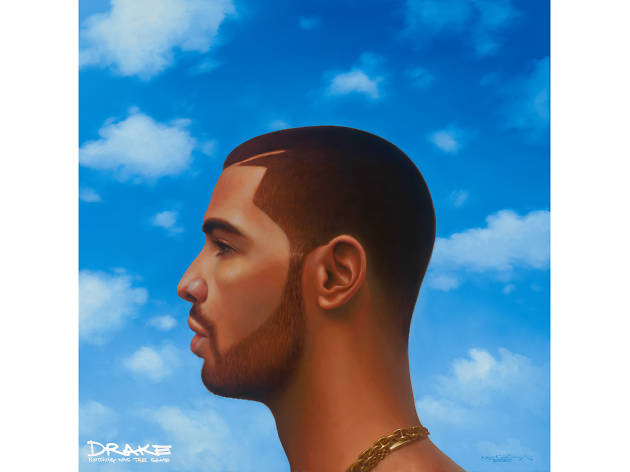 15. 'Worst Behaviour' (2013)
There are those who will tell you 'Worst Behaviour' is Drake's worst song. These people, mostly the overcompensating deaf, are themselves the worst. Pairing pitbull snarls with machinegun production – the template, incidentally, for 2015's hard-knocking 'If You're Reading This It's Too Late' – 'Worst Behaviour' stands among Drizzy's earlier work like a war criminal among yoga instructors. And still, motherfuckers refuse to love him. Go figure.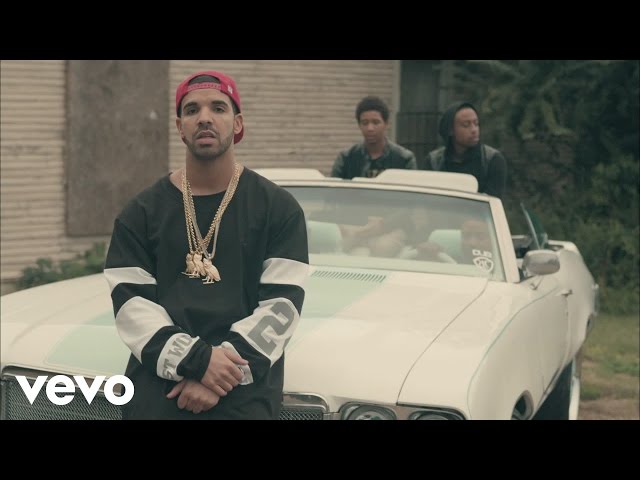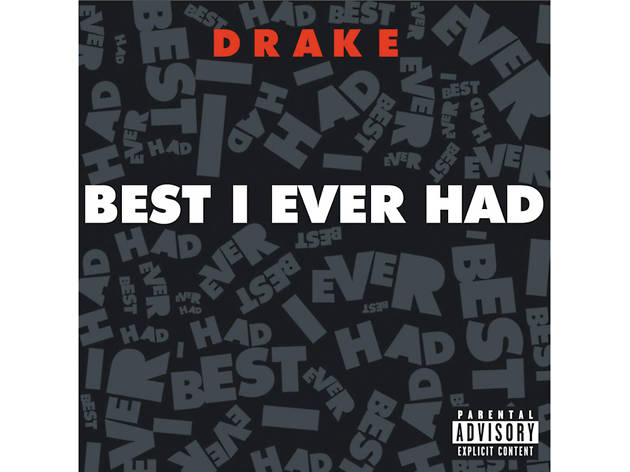 14. 'Best I Ever Had' (2009)
In hindsight, Drake's entire career was portended by 'Best I Ever Had': a song that veers from the vulgarly twee ('You could have my heart or we can share it like the last slice') to the tweely vulgar ('I can make your pussy whistle like the Andy Griffith theme song') – and still manages to work. 'Go on,' he seems to be saying, 'hate me. But eventually you'll hop on the bandwagon like everyone else.' And he's right: you will. Drake's rap-the-verse, sing-the-hook formula went on to conquer the genre, but it rarely got better than 'Best I Ever Had'. Bonus: he hasn't referenced a whistling vagina since.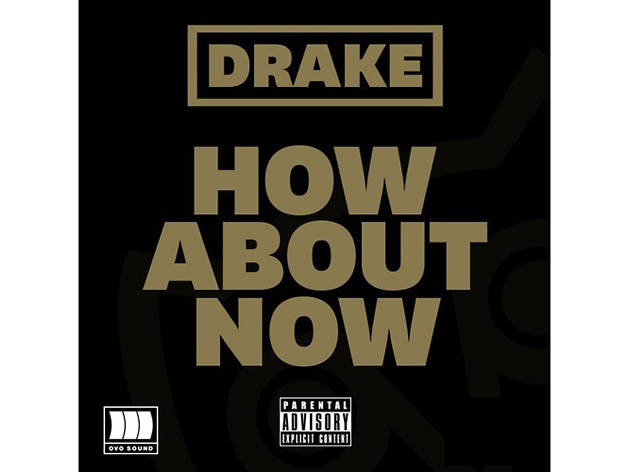 13. 'How About Now' (2014)
The number of albumless Drake bangers is straight up absurd. (Six of our Top 20 were found wandering online like stray lolcats.) And so it was in 2014, a dark time for rap, that Complex magazine tied up Drake's loosies and declared them the album of the year. 'How About Now' was an indisputable highlight, another entry in the Drake-as-jaded-ex files, pairing a sped-up Jodeci sample with a fed-up Drake. 'Bought your dad a bunch of shit for Christmas, he ain't even say thank you.' You're better off without her, Drizzy.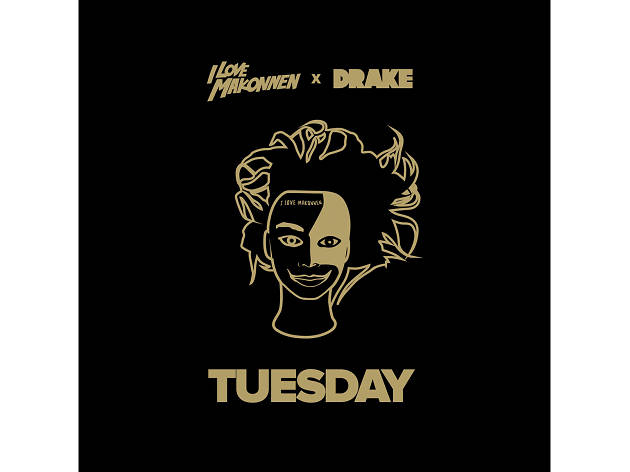 12. 'Tuesday' (ILOVEMAKKONEN feat Drake, 2014)
If there's one thing rappers and drug dealers have in common it's a lack of free time at the weekend. All that rapping, all that drug dealing – who's got time for the club? Certainly not Drake or ILOVEMAKONNEN, who have to wait until Tuesday (of all days) to get lit. There's a whiff of destiny about 'Tuesday', a remix in everything but name of ILOVEMAKKONNEN's narcoleptically slept-on pushers' ballad 'Club Going Up on a Tuesday'. Of course Drake was going to jump on the most (and perhaps only) mournful club anthem in rap history. And of course it would pop like so many bottles of long-awaited champagne.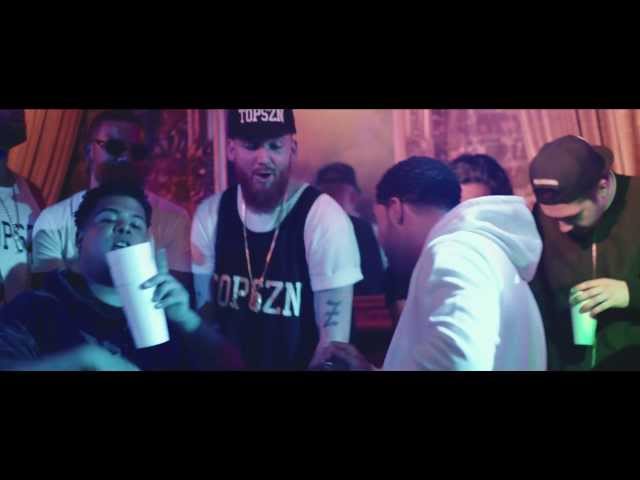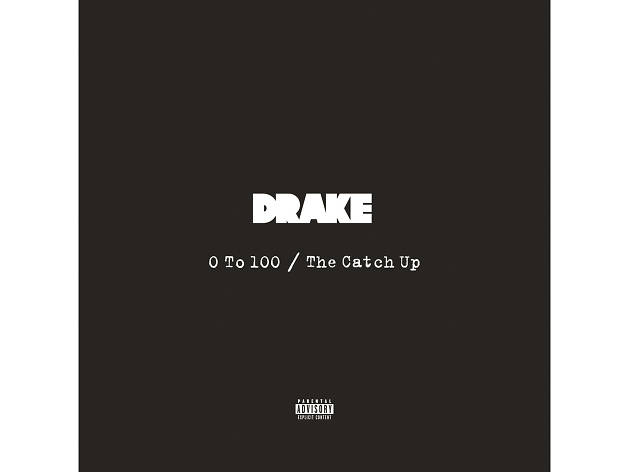 11. '0 to 100/The Catch Up' (2014)
'0 to 100/The Catch Up' is a song so dope that P Diddy allegedly punched Drake, allegedly dislocating his shoulder, for allegedly stealing the beat. And who can blame him? '0 to 100' got your boy two Grammy nods. More importantly, it got heads nodding in the streets – no small feat for a former child actor from Forest Hill, a neighbourhood roughly equivalent to the leafier bits of north London. It only goes to show how far undeniable skill will take you; that and a beat like a construction site in hell.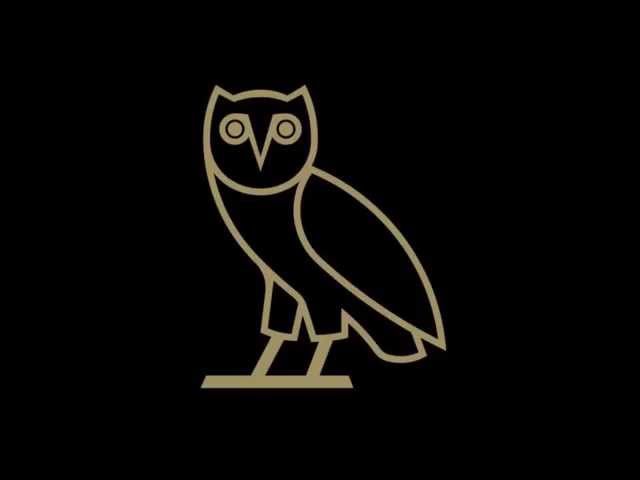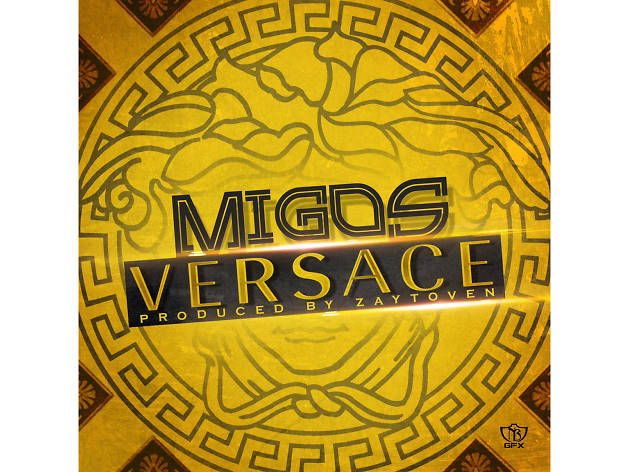 10. 'Versace Remix' (Migos feat Drake, 2013)
Drake has an uncanny knack for sussing out features at the precise moment rappers go stratospheric. With some – say, Kendrick's 'Poetic Justice' – he's merely along for the ride. With others – say, The Migos' 'Versace Remix' – he is the ride. Let the record show that in 2013, the undisputed year of the Migos flow, Drake out-Migoed them all – including the Migos themselves – with a verse of such exquisite construction it remains one of his all-time greats. Flawless.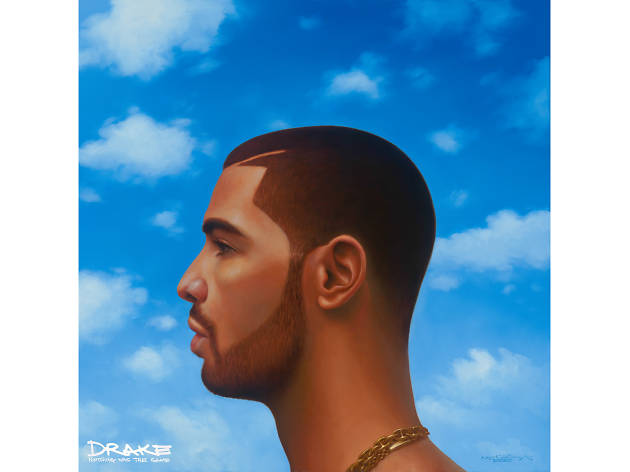 If Drake and London R&B dude Sampha crocheted a tea cosy out of discarded newspapers and bits of dead pigeon, you can be damn sure it would be the dopest tea cosy of all time. Between 'The Motion' (more on that later) and the largely overlooked 'Too Much', buried halfway through 'Nothing Was the Same', the pair have once-in-a-lifetime chemistry. Here, it's Drake's first verse that steals the show: vulnerable, introspective and tumbling along like shoes in the drier. Collabo album, please.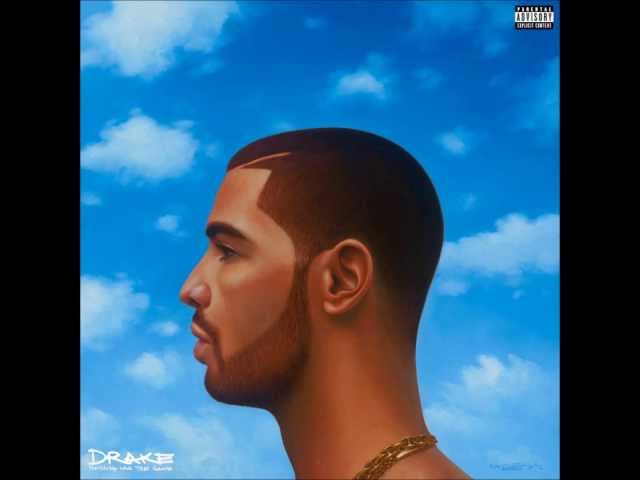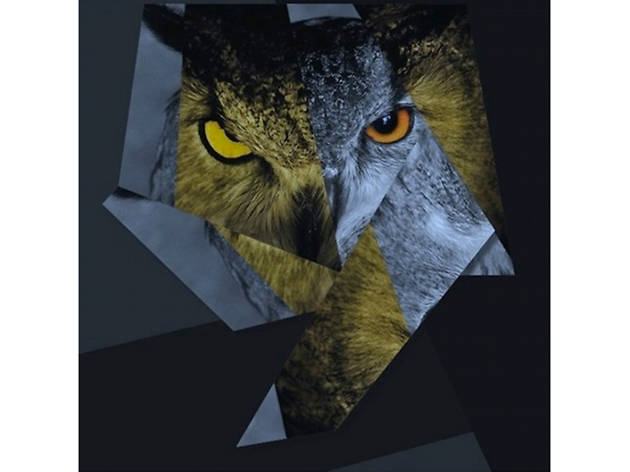 8. '5am in Toronto' (2013)
Every so often, Drake emerges from the velvet-draped basement of his own self-regard and drops a turnt-up gem like '5am in Toronto', easily his most underrated effort to date. There's no crooning here. In fact, there's no hook at all. Instead, Drake goes in for three solid minutes, spitting poison-tipped darts like a be-jumpered Bond villain: 'Damn, this shit could go on a tape/Bitches loving my drive I never give it a break/Give these niggas the look, the verse and even the hook/That's why every song sound like Drake featuring Drake.' Ouch.
7. 'Hold On, We're Going Home' feat Majid Jordan (2013)
Haters, as they say, gon' hate – but not even Drake's most devoted critics ('real' rap fans who think singing is soft) can deny the allure of the syrupy soul anthem that launched Drake to the pinnacle of American daytime telly. Even so, for all its success, it's hard to shake the feeling it never quite got the recognition it deserved. Wherever there's a hen do, a bar mitzvah, a trip to gran's – basically any gathering of five or more people – so there should be 'Hold On'.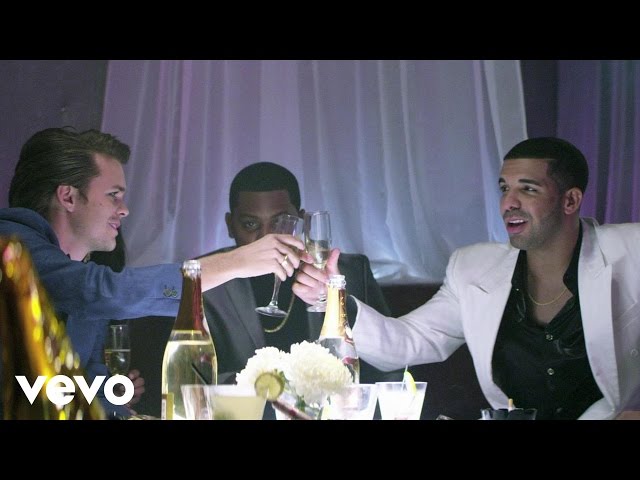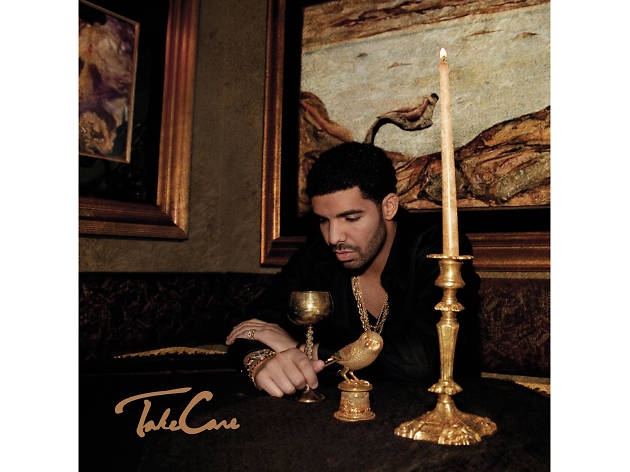 The Weeknd arrived on the Drake's OVO label blog in March 2011 in a haze of smoke and indifference, using God's own voice to coo about cocaine and emotionless sex. Four months later, the Drake/Weeknd partnership was consummated on 'Crew Love': an airy, shimmering, elegiac take on fame and success that to this day represents the OVOXO high-water mark – and a nagging reminder of what could have been had the pair stayed close. Here's hoping the love is rekindled.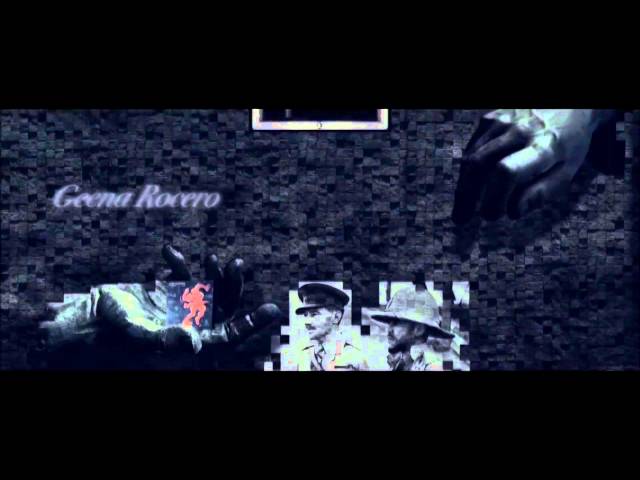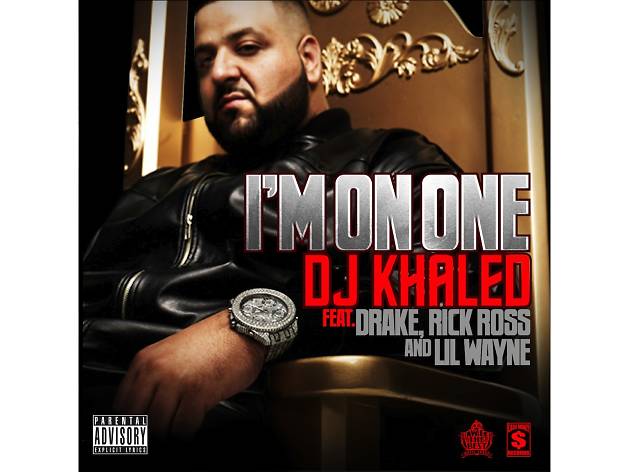 5. 'I'm on One' (DJ Khaled feat Drake, Rick Ross and Lil Wayne, 2011)
'All I care about is money and the city that I'm from,' sings Drake. Not true: he demonstrably cares about vacations and codeine, too. Never mind that it's 'by' the risible DJ Khaled, or that it features rappers from New Orleans and Miami. Shimmering, woozy and smothered in filters – the audio equivalent of the rainbow in an oil slick – the Noah '40' Shebib-produced 'I'm On One' is OVO, and Toronto, through and through. Notice the extent to which Drake outshines Rick Ross and mentor Lil Wayne, two rappers on top of the game in 2011. Not even close, is it?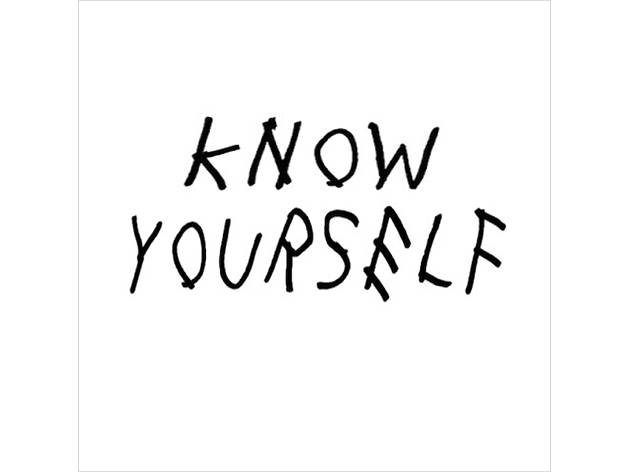 4. 'Know Yourself' (2015)
It might be about running through The 6ix with one's woes, but 'Know Yourself' is best enjoyed walking anywhere by yourself. (Try it sometime.) Call it wisdom or call it flow, but Drake has the good sense to inhabit (not overwhelm) Boi-1da's stunning production, which crescendos a third of the way through with a beat switch that somewhere at this very moment is hospitalizing its 714,897th whiplash victim. Extra shouts for the 'Top Boy' reference.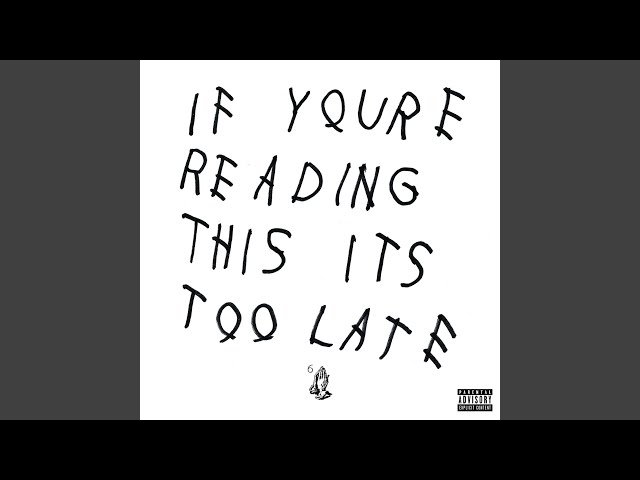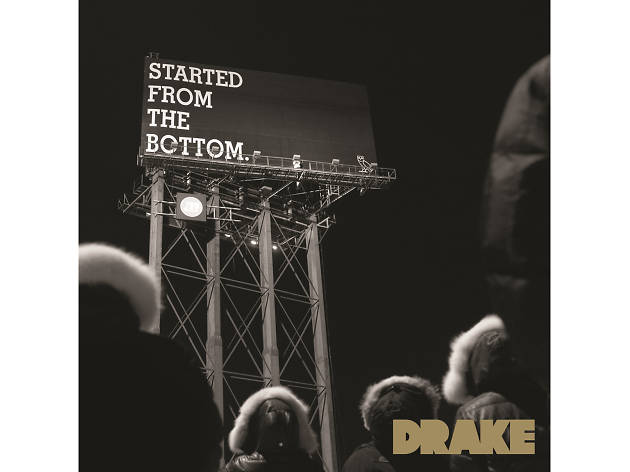 3. 'Started from the Bottom' (2013)
It's universally held that Drizzy didn't start from the bottom at all. That, on the contrary, he arrived on the scene resplendent in his former role as Jimmy Brooks on Canadian teen drama 'Degrassi: The Next Generation'. On this point, the universe is wrong: in a genre obsessed with street cred Canadian after-school telly is the bottom. Drake didn't succeed because of his past, he succeeded in spite of it. The endlessly quotable 'Started from the Bottom' is a perfect case in point: the brooding piano, that flow (sustained over the entirety of both verses, we might add), and of course, 2013's most earworm-y hook. An instant classic.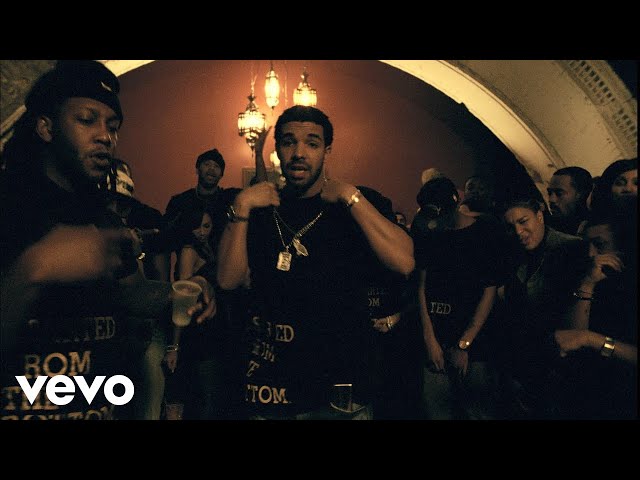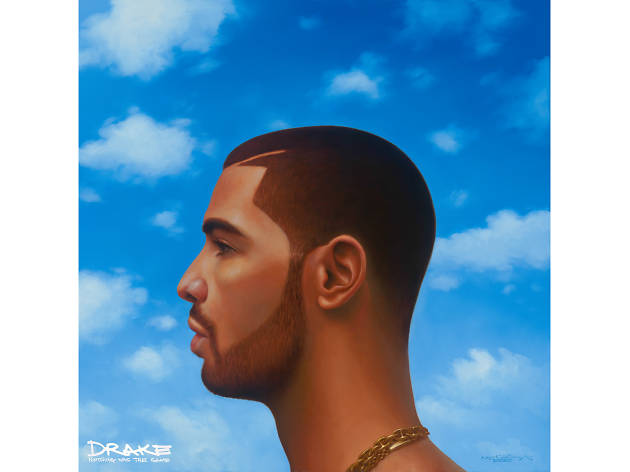 Counting the songs on which he's a featured guest, Drake has the most Number Ones in Billboard R&B/Hip-Hop chart history. Pity, then, that his greatest collaboration of all – 2013's off-album 'The Motion', featuring Morden's own Sampha – didn't chart at all.
There's a YouTube meme where users compete to describe Drake's legendary softness: 'Say your ex's name in the mirror three times and Drake will appear and cry with you', and so on. But Drizzy's willingness to emote in a genre that doesn't has always been his most powerful weapon. 'The Motion' treads that most fecund emotional ground, breakups, with rare depth and nuance – and not just for a rap song. Sampha's haunting hook elevates it to greatness.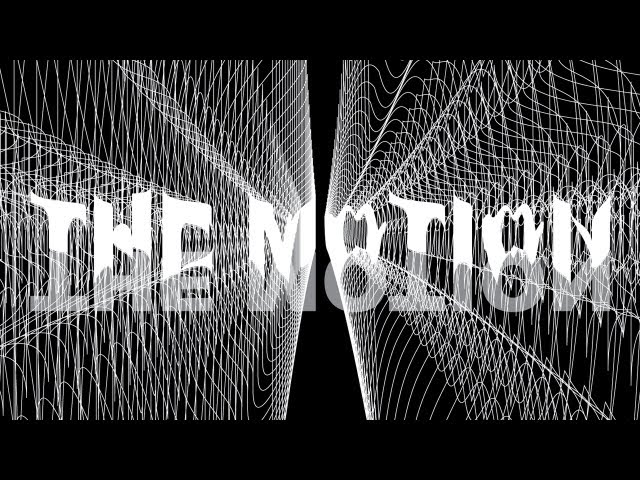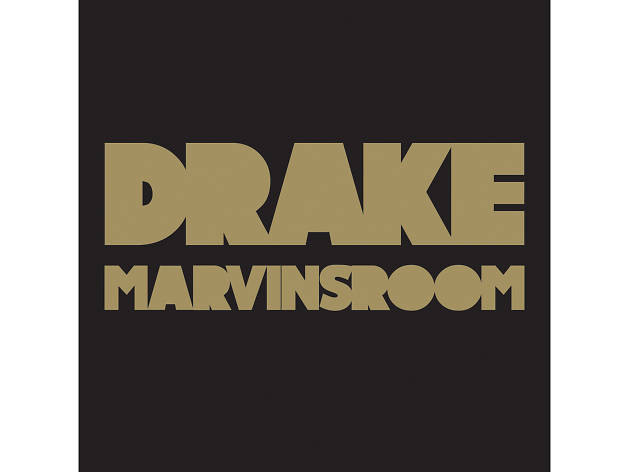 1. 'Marvin's Room' (2011)
Is there a conceit more perfectly suited to Drake, the emotional rapper, than the late-night drunk dial? Longing, hubris, regret – regret dressed up as hubris masquerading as longing. The potential for psychodrama is endless.
At the same time, 'Marvin's Room' epitomises OVO producer 40's trademark sound – less a beat than one's ghostly outline, passing through the bedroom wall. Maybe because he's a rapper who sings – or is it a singer who raps? – Drake's ear for melody is rarely acknowledged. Here, on the track that launched 1,000 remixes, it's undeniable. 'Marvin's Room' isn't his most conspicuous effort. But in its essential Drake-ness, no other song comes close.
Support Time Out
We see you're using an ad-blocker. Ad revenue is Time Out's main source of income. The content you're reading is made by independent, expert local journalists.
Support Time Out directly today and help us champion the people and places which make the city tick. Cheers!
Donate now