When Tony Mortimer was nine or ten, he'd walk past the William Morris Gallery in Lloyd Park and think: If he can do something coming from Walthamstow, so can I. Mortimer's boyhood confidence proved well founded. In the early '90s, he formed East 17 with Brian Harvey, John Hendy and Terry Coldwell, and the four-piece (named after Walthamstow's postcode) became one of Britain's biggest ever pop groups.
East 17 racked up 17 Top 20 hits, almost all written by Mortimer, but he freely admits that his peak was 'Stay Another Day'. Released in November 1994, it became that year's Christmas Number One, beating Mariah Carey's 'All I Want for Christmas Is You'. The tabloids claim he makes a six-figure sum from the song every year, but Mortimer says, with a laugh, 'It's not as much as that. If it was, I'd be in the Bahamas!'
Now, as part of Waltham Forest's London Borough of Culture celebrations, he has contributed to a new version of 'Stay Another Day', sung by a choir of 100 local school kids. Mortimer plays piano on the cover, which is poignant, rousing and completely lovely. Part of the proceeds will go to Calm (Campaign Against Living Miserably), which aims to prevent male suicide – the single biggest killer of men under 45 in the UK. 'Men don't really talk about suicide. We have to be really close to someone to talk about our feelings,' Mortimer says. 'My brother committed suicide, and I lost a friend to suicide just last year. So if we can get the Calm name out there and raise some money too, that will mean a lot to me.'
When we meet at his record label in Spitalfields, Mortimer is friendly, chatty and self-deprecating, and says he's 'buzzing' for people to hear the new version of his all-time Christmas classic...
How did the new version of 'Stay Another Day' come about?
'Well, every year, my Christmas starts around August. I'll be barbecuing in the garden when I get a request about someone wanting to cover "Stay Another Day" or something like that. But this was slightly different because the record label called and said they wanted to do a cover for a mental health charity. I'd been thinking I'd like to do something for the song's twenty-fifth anniversary but didn't know what. To be honest, I didn't think people would accept it from [just] me. So the idea of teaming up with Waltham Forest for the London Borough of Culture sounded amazing. I'm really honoured to be a part of this project. For me, it feels like I'm handing over the baton to the next generation.'
The new version of the song really gives you goosebumps, doesn't it?
'It's lovely. I've done different things with the song over the years, but for this [version] we worked with a guy called Joe Duddell, who's a genius. He worked out the vocal arrangements for the 80-voice choir and wrote the brass section. When he suggested brass, I was up for it because we've done it to death with strings. It almost sounds like something from the Salvation Army, so it's even more Christmassy.'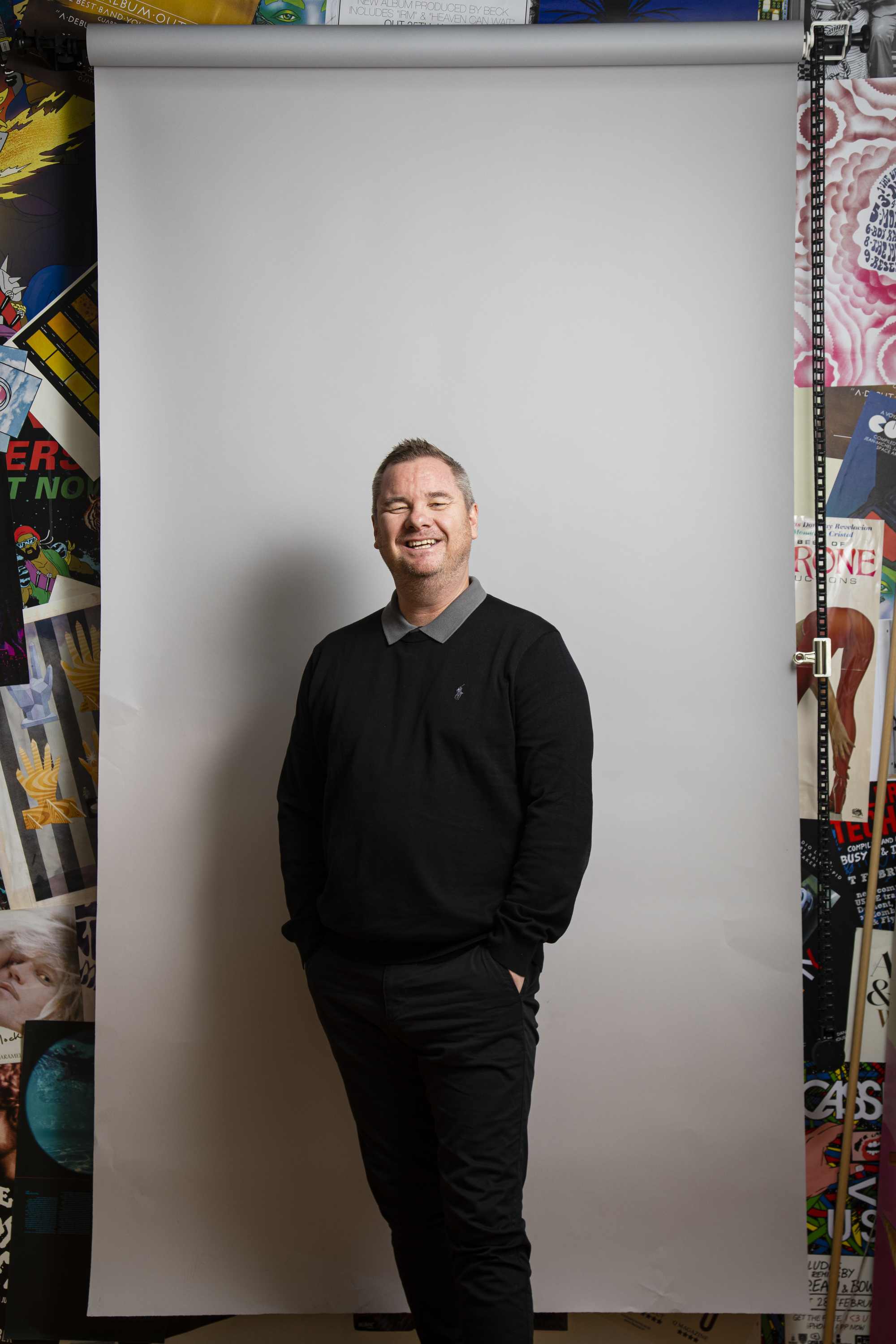 You mentioned the C word. Do you see it as a Christmas song?
'Well I wrote this song in August about 20 million years ago, and it was nothing to do with Christmas! But then the record company heard it and said: "This is a good song – it could be the Christmas Number One." So the producer stuck some bells on it, which turned it into a Christmas song. But for me, it's never really been a Christmas song until now.'
What's the story behind the song?
'I thought I'd write a love song about longing and the end of a relationship, but the muse behind it was really my brother's suicide. The title "Stay Another Day" came from a friend of mine. She was at her father's bedside as he was passing and she let out a scream because she thought he'd died. But then he almost came back to life, in a way, and was with her for another 24 hours. So that's where "Stay Another Day" came from. I held on to that title for quite a while because I thought it was so poignant. Apparently nurses say this happens quite a lot. When someone's about to pass over, they'll suddenly have this surge of energy and become like their old self again, just for a while.'
Was it difficult seeing such a personal song become so associated with Christmas?
'For me, it's an incredibly sad song. I remember the record company telling me it was going to be a hit. And I was like, "You ain't releasing that!" Because it was still quite emotionally raw for me, all the memories it was bringing back. It was supposed to be a secret song on the album that no one was really going to know about. But boy, was it made public. I mean, me and my family hear it every year now. But I'm so proud of it – and I'm beyond humbled. I feel like with this song, I've done something that's lasted.'
How did you deal with its initial success in 1994?
'When you're famous, it's a bit like walking down the street with your trousers down. So it generally was just another thing that felt like that. But it's always been a very difficult song for me to perform [live], because of what the lyrics mean. I'm going to perform it with this choir – because I love them, they're so adorable and so talented – but after that I don't think I'm ever going to perform it again.'
How intense was being in East 17 back in the day? Did you have loads of fans waiting outside your house every day?
'Oh, it was completely exhausting. But at least we were successful. Imagine if we were all exhausted but hadn't been successful! We did have fans waiting outside the house; you almost had to step over them to get anywhere. But I always made sure I chatted to the shy ones at the back because that would have been me. I'm the quiet little thing at the back, not the gobby one at the front. The winner of "The X Factor" who was a prison guard [Sam Bailey] – she was a fan who used to wait outside our houses. And I know Adele was an East 17 fan; she's talked about it, but I'm not sure she waited outside our houses.'
Do you miss being a pop star?
'Nah, I don't. I'm done with it all. I'm a grandfather and I'm into different things. If someone asks me to perform or to do something [in music], it depends what the incentive is. It's not just about money. I get a bit of anxiety with performing, so it needs to be a good incentive. And this is a really good incentive. My brother committed suicide, and Calm saved over 600 people last year from suicide. At the same time, I'm giving something back to Walthamstow, which honestly makes me feel so bloody good.'
Watch the new version of 'Stay Another Day', released in collaboration with Waltham Forest London Borough of Culture 2019 and Calm, here.
You can buy the song at http://www.stayanotherday.info/
Also, why not check out Time Out's guide to the greatest ever Christmas songs.