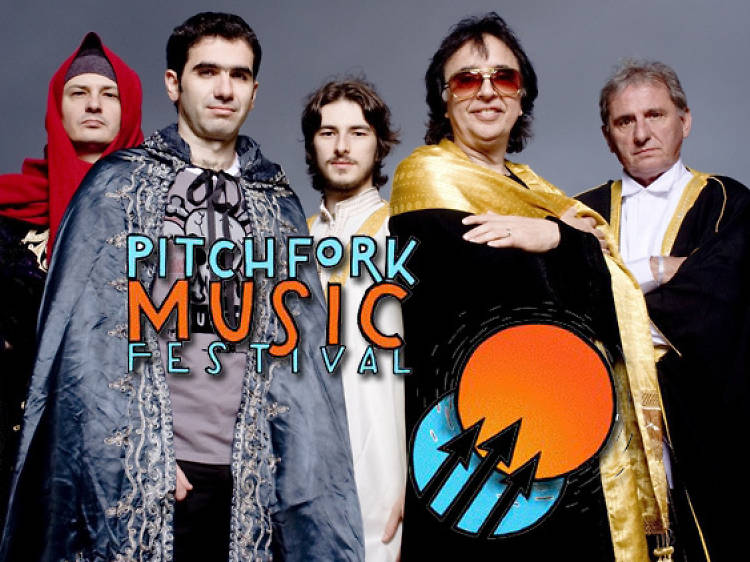 Headliners: Silver Jews, Os Mutantes
Also: Spoon, Yo La Tengo, Devendra Banhart, Ted Leo, the Futureheads, the National, Mountain Goats, Destroyer
Who?: Hot Machines, Tapes 'N Tapes
Reunion: Os Mutantes
In its final two day iteration, and first official year as the Pitchfork Music Festival, this nascent fest wrestled with the split-off Intonation to book acts, which had Bloc Party and the Streets headlining (wow, 2006), not to mention Boredoms, Lupe Fiasco and Ghostface Killah. At least, that's the best guess why the Silver Jews were atop the bill. Huh? Os Mutantes made cult psych records in the '60s, but were a cheesy samba act four decades later.