See the first photos of the newly-completed SeaGlass Carousel at the Battery
The Battery's much-anticipated SeaGlass Carousel is opening this month—will you and the kids be some of the first New Yorkers to catch a ride?
We love New York's coolest family attractions, including carousels, and we've been waiting with bated breath for the opening of SeaGlass Carousel at the Battery! It's finally opening on Thursday, August 20th, with rides on opening day from 1pm–midnight and daily from 10am–10pm thereafter. The $5 per ride price tag isn't half bad when you see how epic this thing really is, either. Unlike many local carousels, guests climb into each fish, plus there's no center post—all motors are underneath the floor.
Check out some newly-released images of the finished product below!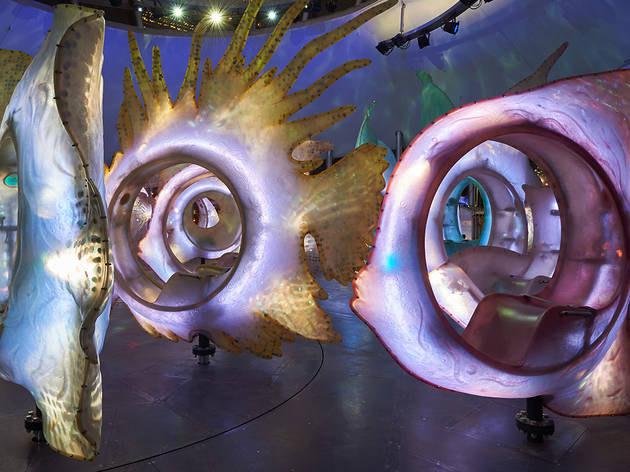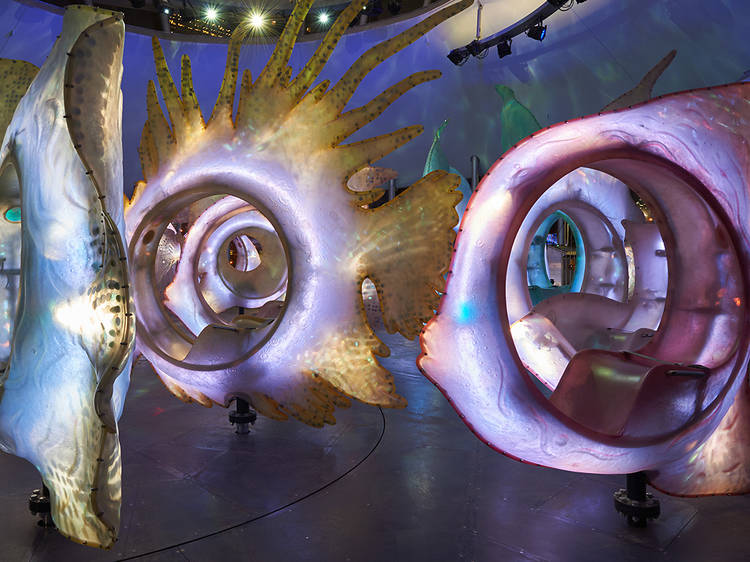 Photograph: Filip Wolak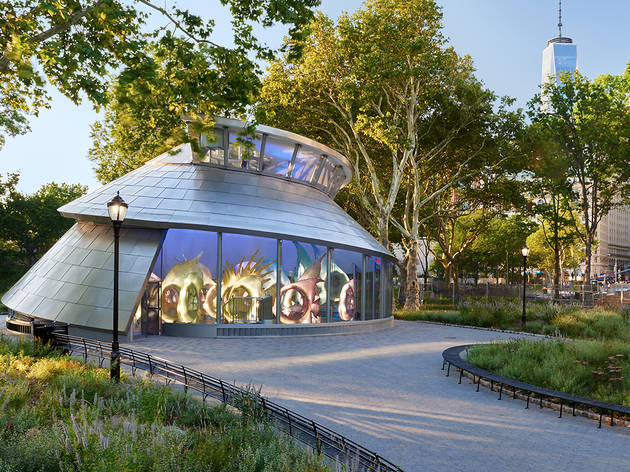 Photograph: Filip Wolak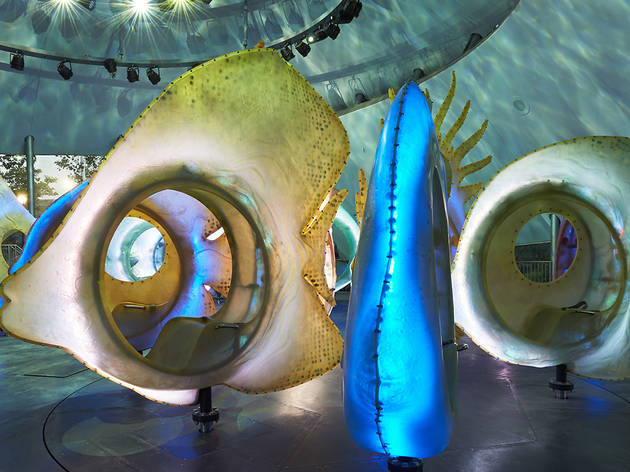 Photograph: Filip Wolak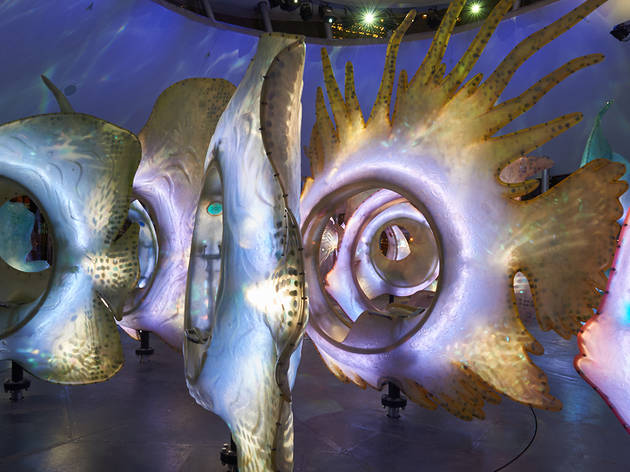 Photograph: Filip Wolak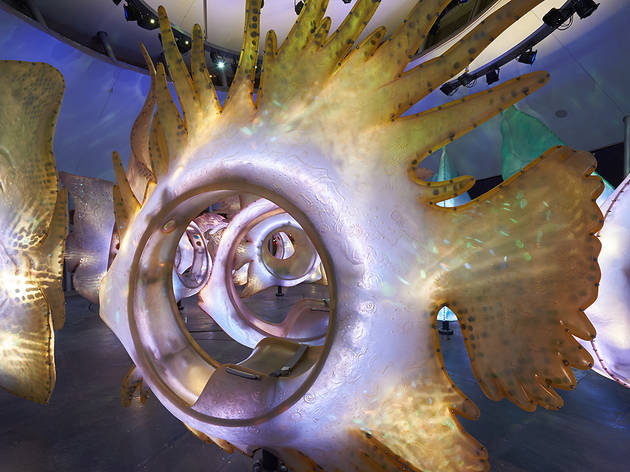 Photograph: Filip Wolak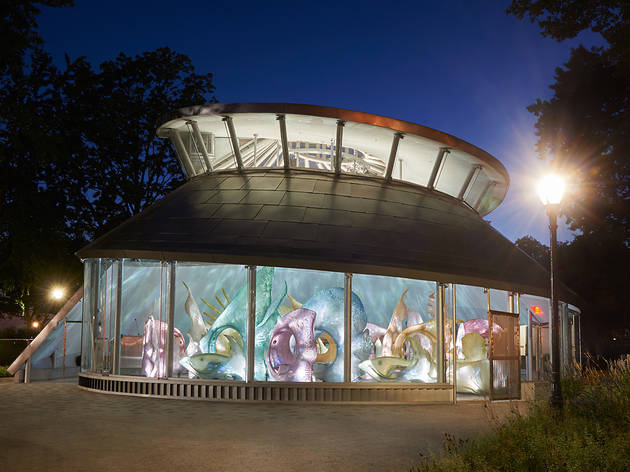 Photograph: Filip Wolak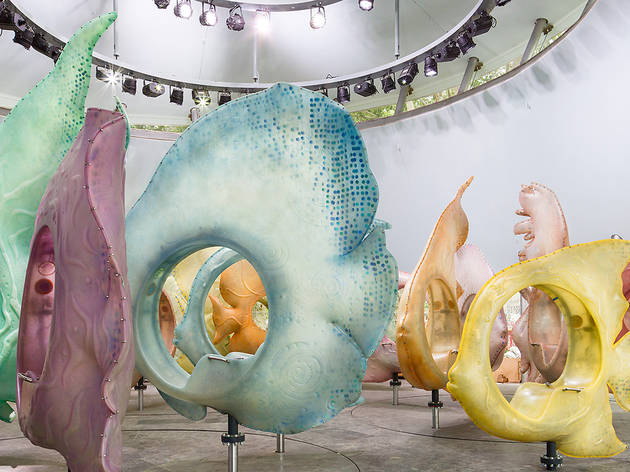 Photograph: Paul Warchol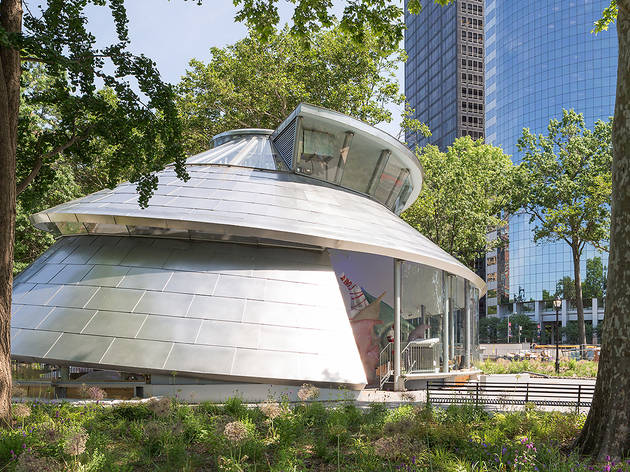 Photograph: Paul Warchol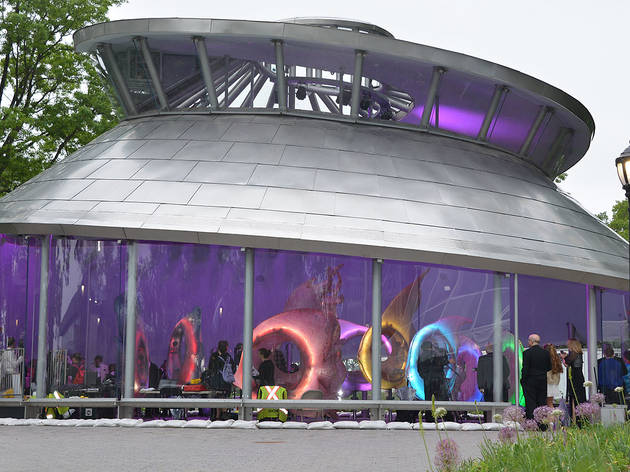 Photograph: Sarah Cedar Miller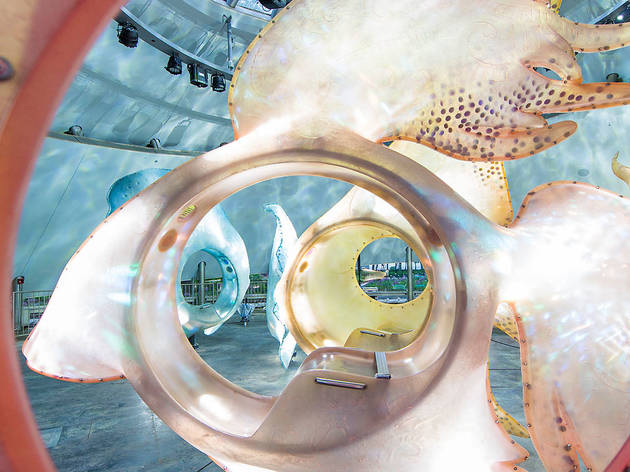 Photograph: Sarah Cedar Miller