Best Halloween movies for kids on Netflix
Boo! The best kids' Halloween movies for kids on Netflix are here to pleasantly haunt your Halloween movie marathons.
Best kids' Halloween movies on Netflix in 2020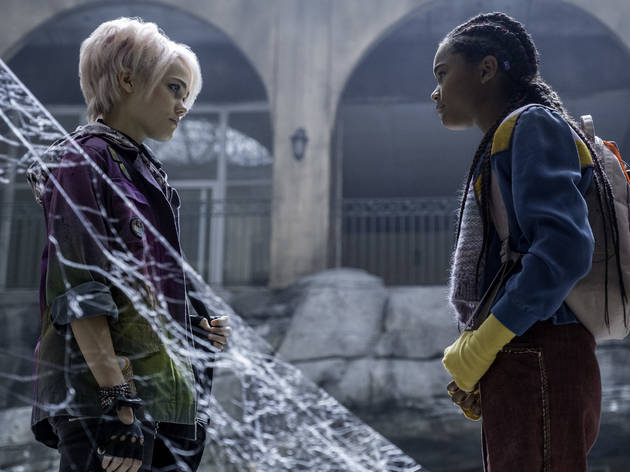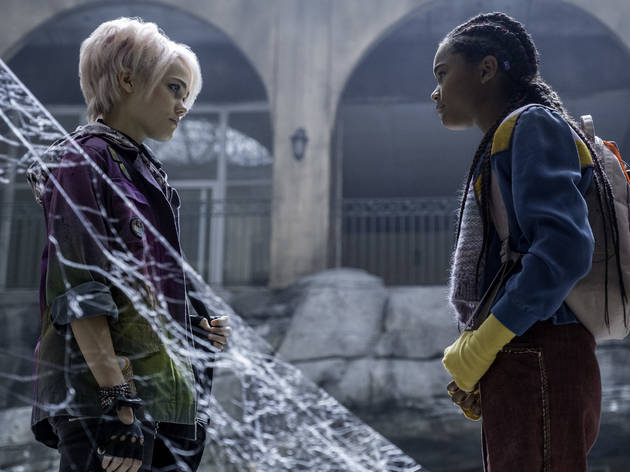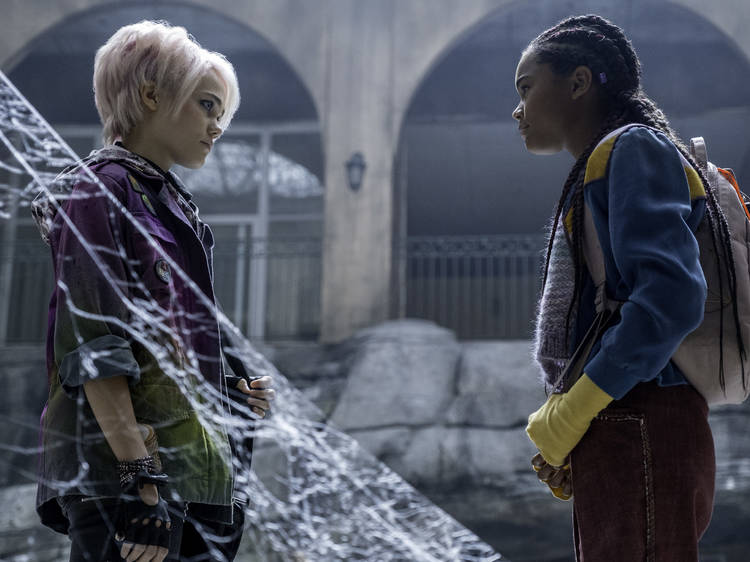 Courtesy: Justina Mintz/NETFLIX
1. A Babysitter's Guide to Monster Hunting (2020)
Kelly Ferguson thought she was signing up for a simple babysitting gig on Halloween night. Well, it turns out she was recruited into a secret society of babysitters who need to be sheltered from wicked monsters. How's that for a scary Halloween? Now, she just has to figure out how to defeat the Boogeyman known as "The Grand Guignol." Rated PG.
Photograph: Courtesy Sony Pictures
2. Goosebumps 2: Haunted Halloween (2018)
Could you imagine if an R.L. Stine book came to life? For one tween, this is his reality. Sonny and his best friend Sam cross paths with Slappy, a dummy from an unpublished Goosebumps book who is very much alive. Plus, Slappy has set his sights on Sonny's mom. Soon a cast of spooky characters have been unleashed on the town, and it's up to Sonny to save his mother and his neighbors. Talk about getting lost in a good book, huh? Rated PG.
Long before Freddie Highmore took on the role of the infamous Norman Bates, he was Jared in The Spiderwick Chronicles. In this 2008 book-turned-film, we watch the young boy and his family move into a relative's former estate. Strange things keep happening in the run-down home, and everyone thinks Jared is to blame. But it seems that the magical happenings aren't too fictitious after all. Rated PG.
Moving to a new house is not without its challenges, but could you imagine what it would be like if said house is being ambushed by underground beasts? One teen soon finds out that only ones who are able to stop this madness are the gnomes. Talk about an intersting move! Rated PG.
Being reunited with loved ones is always exciting, but something is a bit...strange about Uncle Fester's homecoming (even for his standards). The entire kooky clan begins to pick up on his unusual ways, and soon everyone suspects this man isn't the Addams he claims to be. We must ask, "Will the real Uncle Fester please stand up?" Rated PG-13.
An oldie but a goodie, this film follows Bastian, who's on the run from bullies. When he ducks into a bookstore to take cover, he stumbles upon a fantasy tale about a land called Fantasia, that is depending on a human child to survive. After he reads more, he begins to wonder if this story is fact or fiction. Rated PG.
Bastian's at it again. The boy has saved Fantasia but ultimately ends up making a return when the empress needs help going head to toe with a sorceress named Xayide. Rated PG.
8. Spookley the Square Pumpkin (2005)
Perfect for your teeny monsters this Halloween, Spookley the Square Pumpkin is a story that's more heartwarming than frightening. He and a few pals learn to accept and embrace his different looks from the other pumpkins in the patch. Rated G.
Courtesy: Netflix
9. A Witches' Ball (2017)
Attending your first Witches' Ball is a big deal. Luckily, young Beatrix is ready for her debut. Rated PG.
A witch convention is certainly not the first thing you expect to come across while staying at a hotel in England with your grandmother. Unfortunately, little Luke's curiosity gets the better of him, and he's caught spying on their evil gathering. It's up to Luke and his Grandmother to fight back against the witches, but it's just a hair more difficult now that Luke has been turned into a mouse. Rated PG.
Courtesy: Netflix
11. Song of the Sea (2014)
A big brother has to look out for his little sis, a mute, when he discovers that her voice is the only thing that can save supernatural creatures from from a Celtic goddess' evil spell. Rated PG.
In this book-turned-movie, viewers journey alongside three orphans who are trying to uncover their parents' mysterious demise. If that wasn't challenging enough, they're also forced to put up with a wicked guardian, Count Olaf, who's after the family's wealth. Rated PG.
Courtesy: Netflix
13. Marvel's Hulk: Where Monsters Dwell (2016)
Nightmare plans to wreak havoc, but not if the Hulk can stop it. Rated PG.
More fun for kids: Best kids' shows on Netflix
Courtesy 20th Century Fox/Universal
The Boss Baby: Back in Business
A work-life balance can be difficult to achieve, especially when you're repping Baby Corp Headquarters—a tough job for even the most experienced. In this DreamWorks series, the Bossy Baby is tasked with many a challenge: stopping a constantly-crying kiddo, selecting the winner of the Lil' Dumpling Pageant and so much more.
Show more