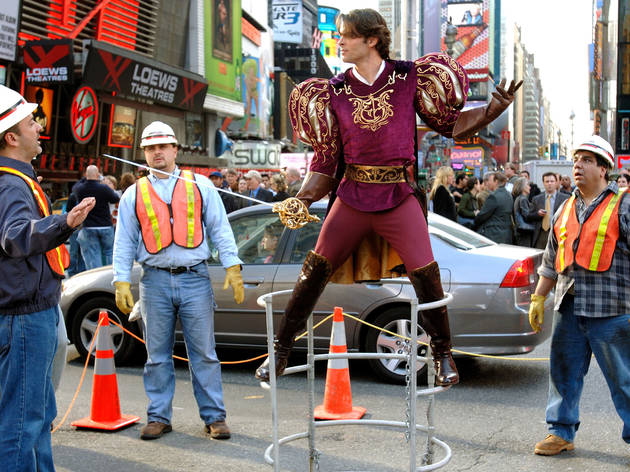 Best New York movies: 23 movies set in NYC for kids
The Big Apple takes a starring role in these terrific kids' movies set in NYC. How many have you seen?
There's something magical about a movie set in New York City. It doesn't matter if it's the kinda-realistic city of Ghostbusters, the Hollywood-zed fantasy of Spider-Man or the animated Gotham of the Secret Life of Pets, it's a thrill to see your hometown on the silver screen.
These kids' films set in NYC include some of the best family movies to watch together. We guarantee that they're not just great for children—these films are fun for the whole family! When was the last time you watched the original West Side Story, or streamed Harriet the Spy or put on Enchanted—which is definitely one of the best family comedy movies out there.
So fire up your streaming service, order in dinner from family restaurants in NYC doing delivery and enjoy a movie night with the kiddos.
Best New York movies for kids