Best family comedy movies to watch with the kids
Need a laugh? These 15 giggle-inducing family comedy movies are age-appropriate (and seriously funny, too)
Check out our list of the best family comedy movies to ensure your ultimate family movie night! Let's be real: It's sometimes hard to find kid-appropriate flicks that are also truly enjoyable for Mom and Dad. We're happy to take the search out of your evening so you have more time for fun with the little ones. Now order that New York pizza or make one of our favorite family dinner ideas, pick a flick and get watching! Don't forget our list of the best kids movies, too!
Best family comedy movies
1
Mrs. Doubtfire (1993)
Troubled that he has little access to his children, divorced Daniel Hillard (Robin Williams) hatches an elaborate plan. With help from his creative brother Frank (Harvey Fierstein), he dresses as an older British woman and convinces his ex-wife, Miranda (Sally Field), to hire him as a nanny. "Mrs. Iphegenia Doubtfire" wins over the children and helps Daniel become a better parent—but when both Daniel and his nanny persona must meet different parties at the same restaurant, his secrets may be exposed. Rated PG-13.
2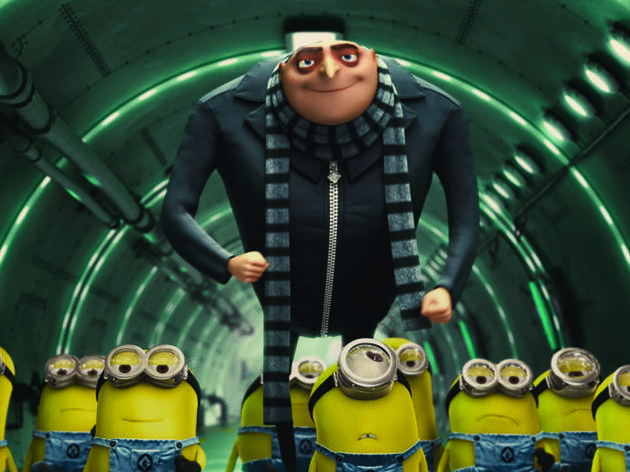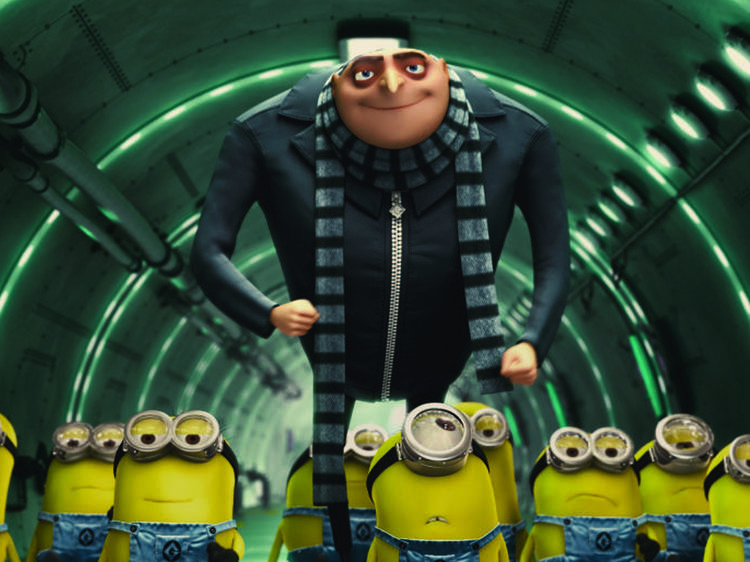 Despicable Me (2010)
Steve Carell is the voice of Gru, a suburban supervillain whose seemingly innocuous home sits above a vast underground lair populated by hordes of yellow gibberish-speaking minions. Gru is prone to freeze-raying passers-by and plots to steal the moon, but when he adopts three adorable tow-headed orphan girls it's not long before their plucky charm and winning optimism begin to melt his cold, cold heart. Rated PG.
3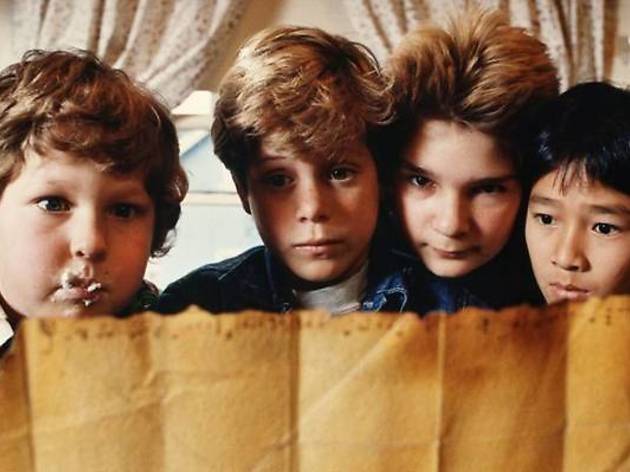 The Goonies (1985)
Undoubtedly one of the most iconic family movies of the '80s, The Goonies continues to steal the hearts of kids today! Follow a group of quirky neighborhood pals as they go on an adventure to find an ancient pirate treasure in hopes of saving their friend's home from foreclosure. Will they be able to decipher the map, overcome tough obstacles and find the treasure—and does it even really exist? Rated PG.
4
The Lego Movie (2014)
With one obvious exception, toy stories do not have the luckiest big-screen pedigree: the results are often either sugary cartoons for undemanding kids or noisy blockbusters for brain-dead teens. If the producers of 'The LEGO Movie' had taken either approach, there would have been an outcry: these lifeless plastic bricks are too beloved, too iconic to be subjected to the Hollywood sausage-factory treatment. Luckily the script is witty, the satire surprisingly pointed and the animation tactile and imaginative. Rated PG.
5
The Parent Trap (1998)
This is one of those instances where we'll argue that the remake is actually better than the original. Starring Dennis Quaid and young Lindsay Lohan (x2!), this flick follows two identical twins that accidentally meet for the very first time at summer camp, learn more about their identities and plot to bring their divorced parents back together for good. What's not to love? Rated PG.
6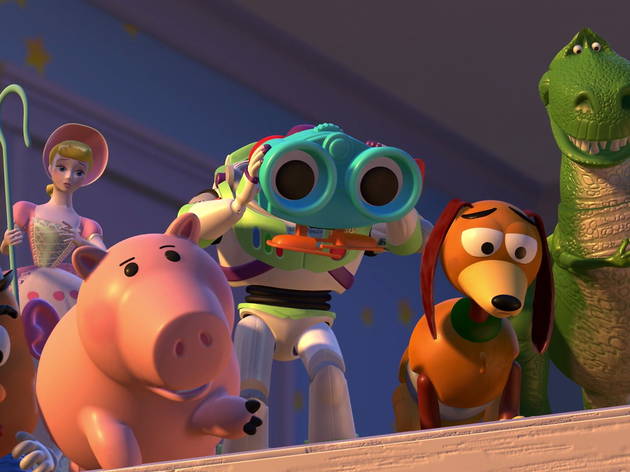 Toy Story (1995)
While multiple iterations of Toy Story have turned it into a substantial franchise, the original tale is still our favorite by far. Who can forget meeting Woody and Buzz for the first time? Kids will love seeing Andy's toys come to life and even go on an unexpected journey when some things go awry. Don't be surprised when they start looking at their own toys a little differently. Rated G.
7
Home Alone (1990)
Kids will love mischief-maker Kevin McCallister, an 8-year-old boy whose family accidentally leaves him behind when rushing out of the house for Christmas vacation in France. Alone in their Chicago home, Kevin learns to fend for himself. Eventually, Kevin must protect his home against Harry and Marv, who plan to burglarize the entire neighborhood. Kevin's mother Kate tries to rush home as soon as she realizes his absence, but plenty of chaos ensues while Kevin is left to his own devices. Rated PG.
8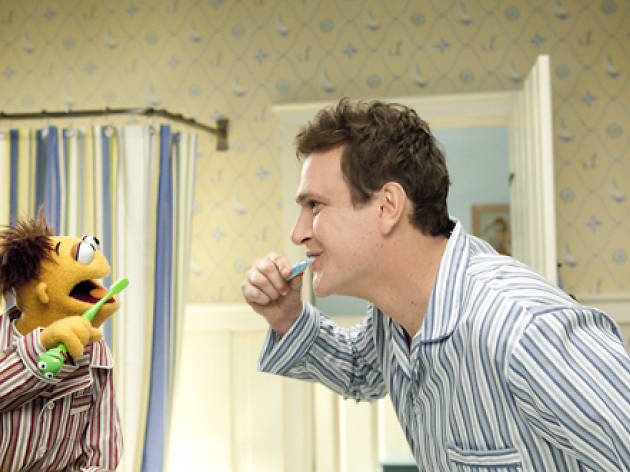 The Muppets (2011)
The original 'Muppet Show' first screened its unique combination of sweet, surreal and subtly satirical silliness in 1976. Over 30 years later, Jason Segel and Amy Adams revived the franchise with this feelgood film, chock-full of soulful psychedelic songsmithery and rubber chicken gags. But the real stars are, of course, the Muppets themselves. Prepare yourself for subversive asides, terrible puns and some of the most ludicrous, maniacal musical numbers ever committed to film. Rated PG.

9
The Princess Bride (1987)
Could Rob Reiner's simultaneous send-up and celebration of fairy tales have better captured the imagination of all who live for the phrase "Once upon a time..."? In-con-ceiv-able, we say! You won't find a sweeter love letter to the glories of cross-generational storytelling. Rated PG.
10
Shrek (2001)
While kids' movies were making pop-cultural references before this DreamWorks toon came out, none of them were quite as savvy as this ogre's tale in dismantling legendary bedtime stories—and in a way that kids would find both clever and funny. It's like a collegiate Postmodernism 101 course, only aimed at elementary-school students and with better fart jokes. Rated PG.
11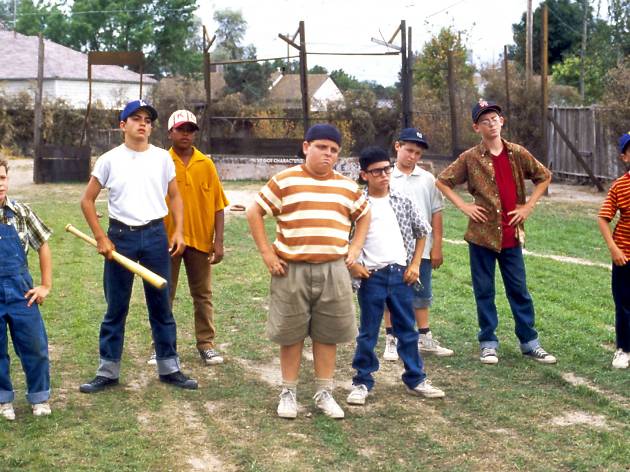 The Sandlot (1993)
During the summer of 1962, a spotty crew of dead-end kids throw a baseball around at the neighborhood diamond. The new kid in town, Scotty Smalls, is accepted simply as a gofer, but the gang's leader, Rodriguez, takes him under his wing. The quirky crew gets into plenty of mischief outside of batting practice, and they'll have to put their heads together to get a prized baseball back from a snarling neighbor. Rated PG.
12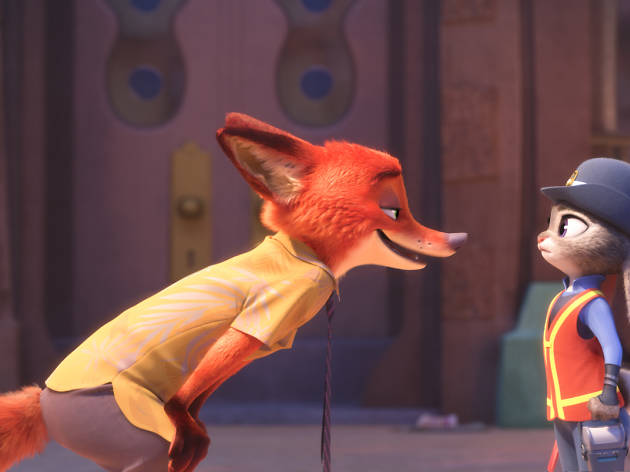 Zootopia (2016)
Talking animals In a Disney film? Nothing new there. But this animated adventure takes the idea somewhere fresh by giving us a distinctly human world, with cities, streets and ice cream parlors populated by almost every mammal you can think of. The critters are voiced by Jason Bateman, Idris Elba, J.K. Simmons and more notable celebs, plus there are some fantastic set pieces for older audiences, including a brilliant comic slow burn with a very leisurely bureaucratic sloth and a charming riff on the wedding scene from The Godfather. Rated PG.
13
Chicken Run (2000)
Britain's Aardman Animations has always had a sly sense of anthropomorphist humor (see their sensational Wallace and Gromit shorts), so it's no surprise that the company's parody of The Great Escape—this time, the POWs are chickens breaking out of a farm—is hilarious. What is shocking is how what could have been a one-joke comedy becomes, in Aardman's deft clay-molding hands, something moving and absolutely poult-errific. Rated G.
14
The LEGO Batman Movie (2017)
Are you prepared for the LEGO action? If so, buckle up for a giggle-filled ride with Bruce Wayne and his battle against those who evilly plot to rule Gotham City. He also accidentally adopts a goofball orphan who desperately wants to be his sidekick. What to do…Rated PG.
15
Inside Out (2015)
What would life be like if your feelings were on display for all to see? This Pixar-animated film cleverly shows us when feelings (literally) come alive through Riley, an 11-year-old girl who has some trouble adjusting to her new environs when her parents uproot her from Minnesota and move to San Fransisco. There couldn't be better actors than Amy Poehler, Bill Hader, Mindy Kaling and Lewis Black to embody those niggling feelings better kept inside. Rated PG.
See what's new for kids on Netflix
Consider this your ultimate guide to family movies on Netflix! We're here to tell you what's coming and going on your favorite on demand movie service every month, so check in regularly to get the scoop.
Read more