Best Disney songs of all time that we can't resist
From "Hakuna Matata" to "Under the Sea," Disney songs are incredibly charming and infectious. You can't help but sing along!
There's a special place in our hearts for the best Disney songs of all time, and we love singing along with the best of 'em—Elsa, Ariel and so many more. If you thought Idina Menzel could belt one out, just wait until you hear our rendition of "Let It Go."
From classics like The Jungle Book and Aladdin to new sensations such as Coco and Tangled, our roundup features old and new tunes that are equally as catchy and loveable. All generations will find something jam-worthy.
Before you press play, be forewarned: These fan-favorite tracks are definitely going to get stuck in your head, but no complaints there!
After going through the best Disney songs on your playlist, make sure to round out the fun with a marathon of the best Disney princess movies and Disney Channel original movies. Can't get enough of Mickey's magic? Then be sure to hop aboard one of these Disney cruises from NYC or see your favorite story come to life thanks to one of these awesome Broadway shows.
Best Disney songs
The Queen of the cold certainly knows how to sing. When Elsa (voiced by Idina Menzel) is forced into isolation because of her blizzard-inducing powers, she feels overhwhelmed, thus "Let It Go" came to be. The secret's out and everyone knows just how cool her powers really are. The cold never bothered her, anyway!
"Circle of Life" (The Lion King)
The emotional and powerful opener to The Lion King will never go out of style, especially considering Elton John is the musical mastermind behind the hit. We hear the tune as animals gather at Pride Rock to welcome young Simba into the world.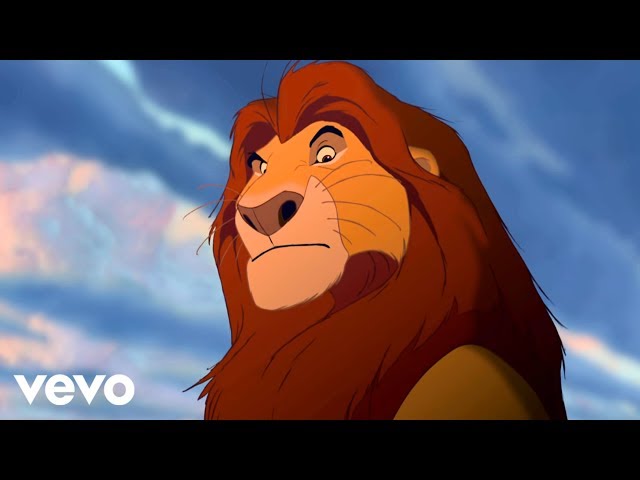 "Beauty and the Beast" (Beauty and the Beast)
We can't help but swoon over this romantic tune as Belle and the Beast have their first dance in his grand ballroom (and her gorgeous golden gown sways about). It's simply magical! Plus, any scene with Mrs. Potts is always a crowd-pleaser.
"Part of Your World" (The Little Mermaid)
Poor Ariel! She's dying to swap her fins for feet, and she can't help but long for a life on land. This song truly captures that yearning, and we hate to see her in pain, but we love hearing our favorite mermaid belt out a gorgeous song. The wicked Ursula can make this dream happen for her...but not without something in return.
"Hakuna Matata" (The Lion King)
This mantra is one we can all appreciate. Chill out, relax and—dare we say— let it go! When Simba runs away, he bumps into Timon and Pumbaa, both of whom use their musical chops to delight us with this care-free, upbeat hit.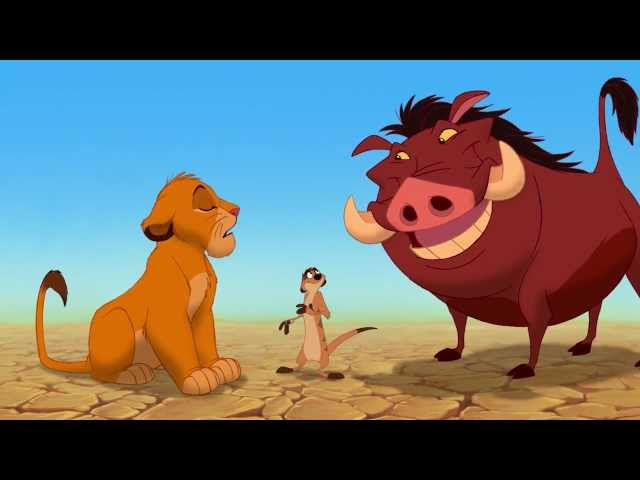 "A Whole New World" (Aladdin)
Talk about impressing a girl! In this magical, jaw-dropping sing-along, we can't help but groove alongside Aladdin and Jasmine as they hop aboard a magic carpet ride through the clouds. (If only those magic carpets were available in NYC when the subway acts up.)
In this upbeat, catchy tongue twister of a song, we leave behind Elsa let Anna and her buddies have a little time in the spotlight. "Fixxer Upper" is a good one to put on high volume when you're looking to get things done. As much as we love "Let It Go," we can't help but switch it up every so often.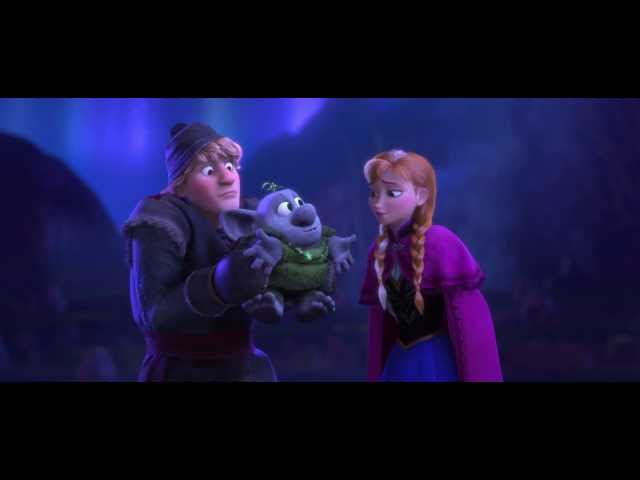 "I See The Light" (Tangled)
In this animated retelling of the classic story, we find Rapunzel trapped in a castle and longing to catch a glimpse of the outside world. When she finally does see something (and someone) beautiful, we can't help but feel victorious and sing along with her...especially when Mandy Moore and Zachary Levi are the ones crooning as gorgeous lights rise to the sky. (Yep, it's a show stopper even in antimated form.) "I See The Light" might be a fairly new addition to the roundup of the best Disney songs of all time, but one thing's for sure: It's here to stay.
Despite his family's wishes and detest for music, all Miguel wants is to sing like his idol, Ernesto de la Cruz. In a heartwarming tale with catchy tunes, Coco is deeply rooted in Spanish culture and proves to be a hit with all ages...especially when Miguel belts out numbers like this.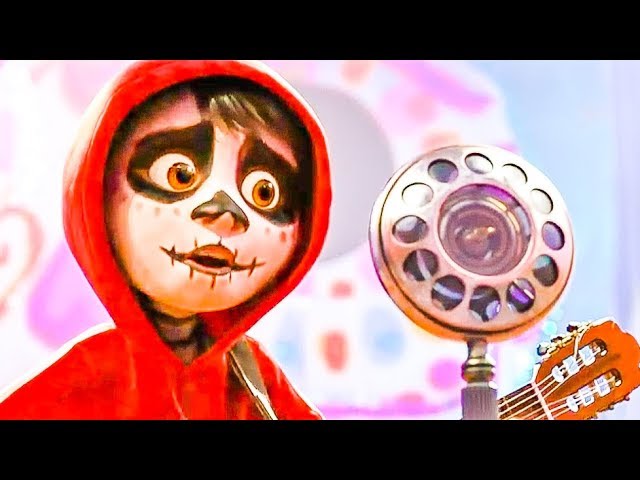 The world is introduced to Christina Aguilera's outrageous vocal range in this Disney classic—that high C! Though not a fast-paced song, Aguilera's powerful voice completely dominates and let us into Mulan's struggle as she tries to step in for her ailing father and serve in the war (not exactly a possibility for women).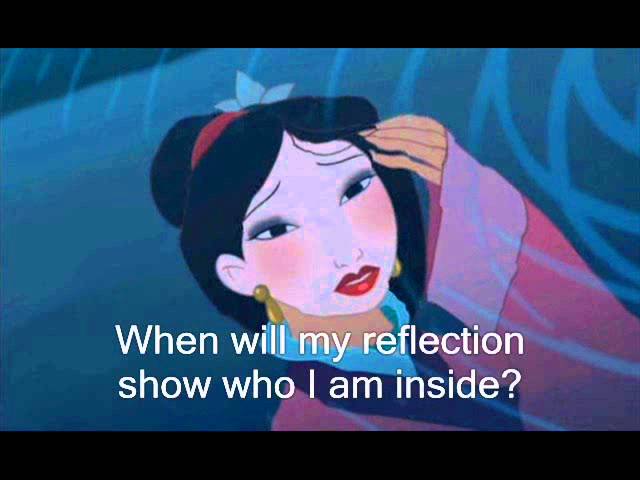 "When You Wish Upon a Star" (Pinocchio)
This song is one of the classics and we'd definitely label it as Disney's anthem. It embodies all that Disney stands for: magic, possibilities and timelessness.
"Colors of the Wind" (Pocahontas)
When foreign explorers reach her village, Pocahontas must teach them that not everything can be bought and that we have a responsibility to respect all creatures.
"Do You Want to Build a Snowman?" (Frozen)
All Anna wants to do is play with her older sister Elsa. We feel her loneliness as she pleads through her sister's closed bedroom door year after year. When their parents die in an awful shipwreck, our hearts break when Anna sings to Elsa that now all they have is each other.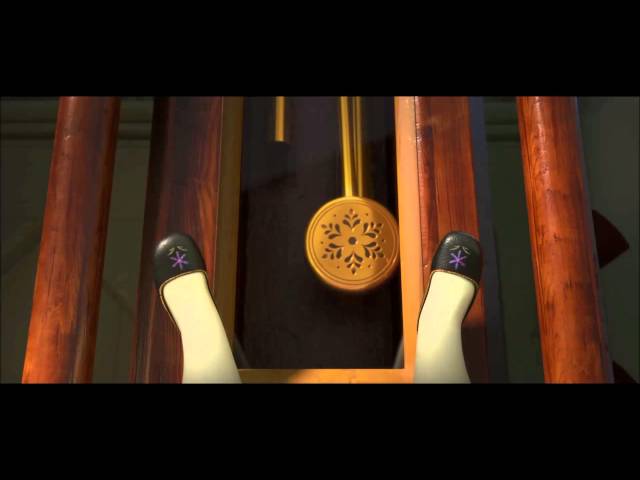 "Under the Sea" (The Little Mermaid)
Sebastian the crab leads this Caribbean tune and we can't help but wish we were jammin' under the sea with the whole crew of marine musicians.
"The Bare Necessities" (The Jungle Book)
Baloo the bear knows how to live the life and it begins with not holding on to worries or strife. Much like Timon and Pumbaa do with Simba, Baloo teaches little Mowgli how to live carefree.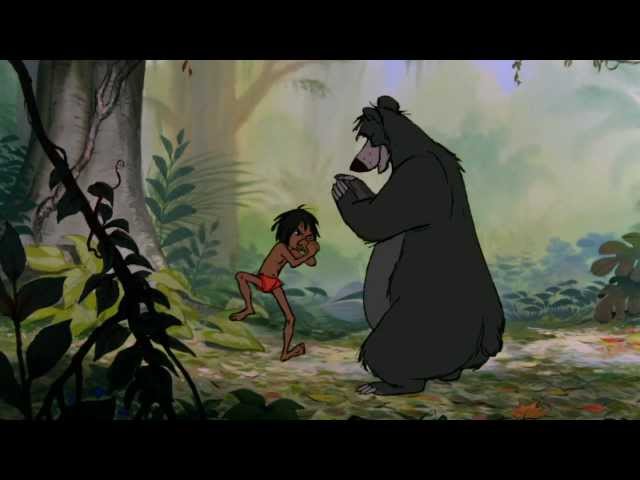 "Be Our Guest" (Beauty and the Beast)
Lumière the candlestick pulls out all the stops as the entire castle springs to life to present Belle with an unbelievable feast.
"Bibbidi Bobbidi Boo" (Cinderella)
The Fairy Godmother shows up just in time to grant Cinderella's wish to attend the ball and with a few nonsensical words conjures up a horse-drawn carriage and the most beautiful silver gown and glass slippers.
"Gaston" (Beauty and the Beast)
This ridiculous song plays up the infatuation that Gaston has with Gaston. It seems the entire world is just as into Gaston as he is except the only woman he wants to marry: Belle.
"Can You Feel the Love Tonight" (The Lion King)
We still remember squealing when a full-grown Simba is reunited with his childhood best friend Nala and the pair start to fall in love with each other.
"Everybody Wants to Be a Cat" (The Aristocats)
The jazzy tune is a riot as alleycat Thomas O'Malley and his crew sing about the pleasures of being a feline.
"For the First Time in Forever" (Frozen)
After being secluded from the rest of the world with her sister for years, Anna is beaming with excitement at the possibilities that could come from opening the castle's gates once again.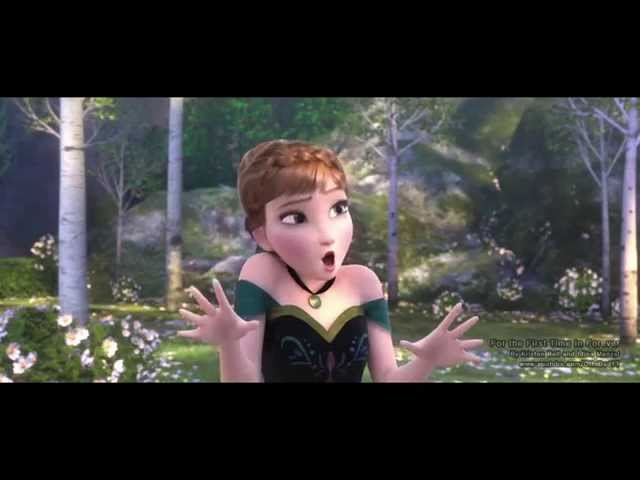 "He Mele No Lilo" (Lilo & Stitch)
This sweet song introduces us to Lilo's Hawaiian world and we can't help but jump up and attempt to hula along with the kids on screen and off.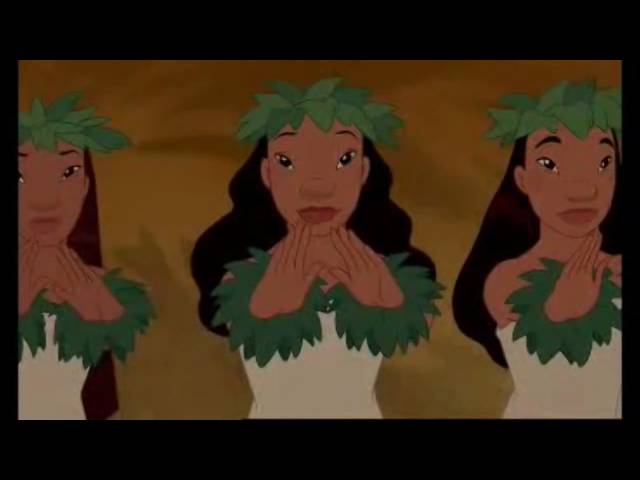 "If I Didn't Have You" (Monsters, Inc.)
The song describes the tight friendship between James P. Sullivan and Mike Wazowski, and won singer-songwriter Randy Newman his first Academy Award in 2001.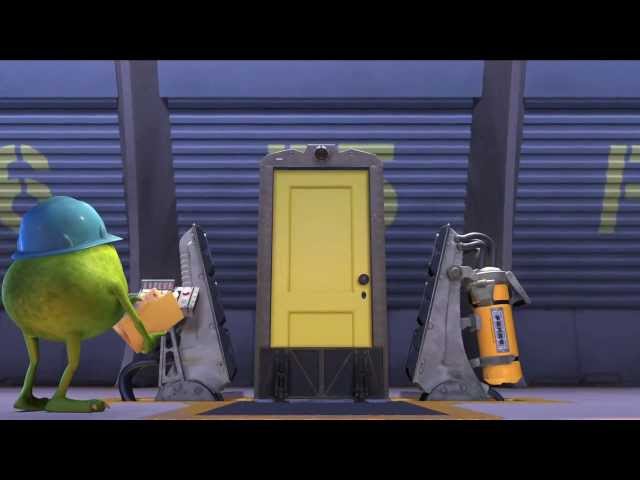 "Friend Like Me" (Aladdin)
Playing the role of genie in Aladdin was one of Robin Williams' finest moments filled with ad-libbed hilarity. This song shows off the power behind the genie, and behind Williams' talent.
"Two Worlds, One Family" (Tarzan)
The tune, sung by Phil Collins, tells the tale of Tarzan, a human boy raised in the jungle by apes, and how he bridges the gap between the two species.
Listen to the best Disney songs
More to explore